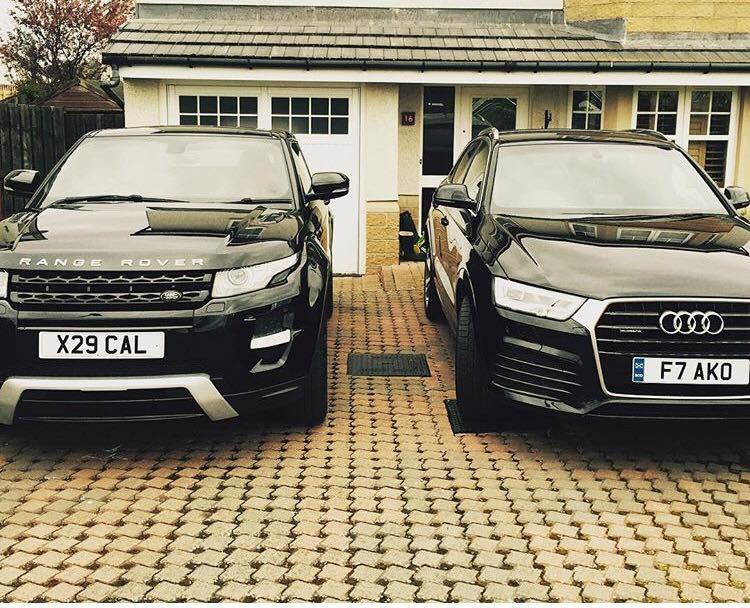 An ex-Commando has spoken of his shock and anger after callous thieves took two prestige cars from the family's Carnoustie driveway in an audacious overnight raid.
Calum Owens' black Range Rover Evoque and his wife's Audi Q5 Quattro were taken from their Anderson Place home in Carnoustie overnight on Thursday.
They were later found badly damaged and abandoned in Dundee.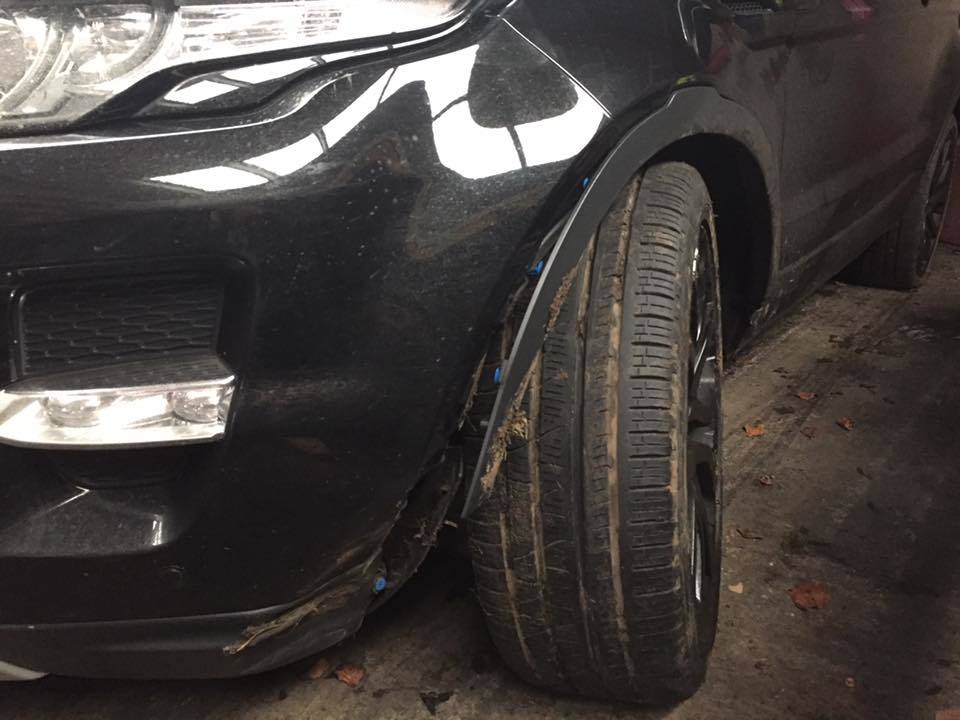 Mixed martial arts trainer Mr Owens said his Range Rover may be written off because of the damage it has sustained, with the other car also requiring repairs likely to run into four figures.
And he condemned the culprits who he said had destroyed the family's sense of peace and security just months after moving into a new home.
The privately-registered cars, both black, had been parked outside the couple's home before being taken sometime between 11.30pm on Thursday and 3am the following morning.
"They broke in via the front door, got the keys and have hit the jackpot as far as they were concerned," said 38-year-old Mr Owens.
"In one sense we're lucky that's as far as they got, but they have taken the sense of security and safety away from us as a family."
"I'm a light sleeper but I never heard anything.
"The first I heard was when police knocked on the door at around 4am after a neighbour reported vehicles haring about."
Police recovered the cars in Dundee's Balgowan Avenue within hours, but both bear the heavy scars of the crooks' off-roading exploits.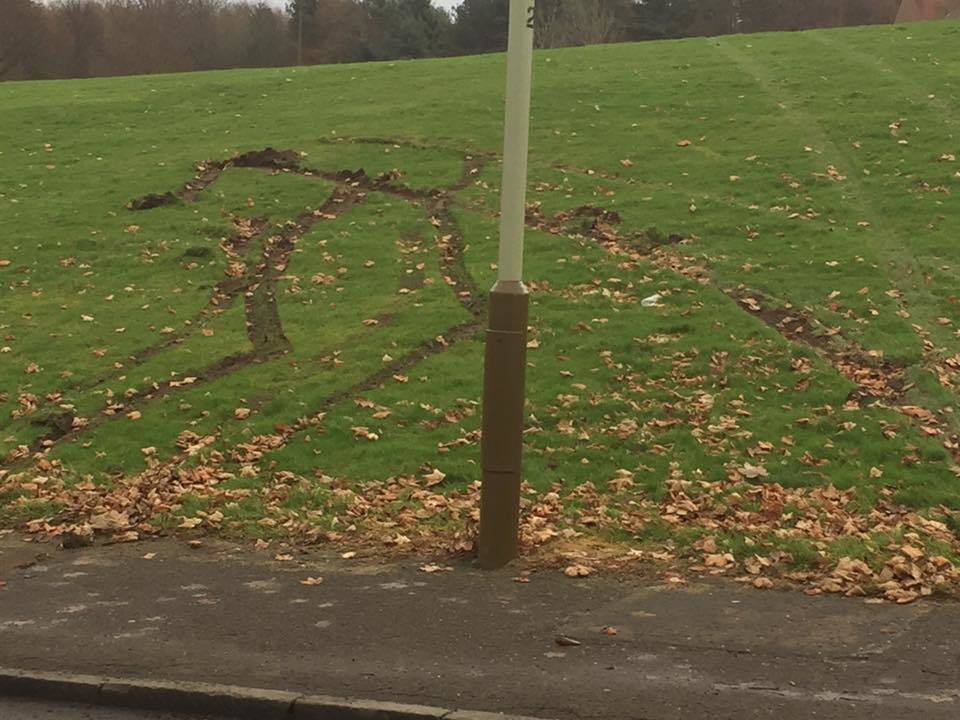 "The Range Rover has extensive damage to its suspension and may be written off and the Audi has suffered damage to its alloys, but may be more badly damaged than that," said Mr Owens.
"It's in the hands of the insurance company now but I am just so upset and angry that someone could do this.
"It is beyond me why someone would want to do this to someone, I cannot understand it. My wife is very upset, we all are."
Scenes of crime officers were at the couple's house yesterday to search for forensic evidence which might lead them to the culprits.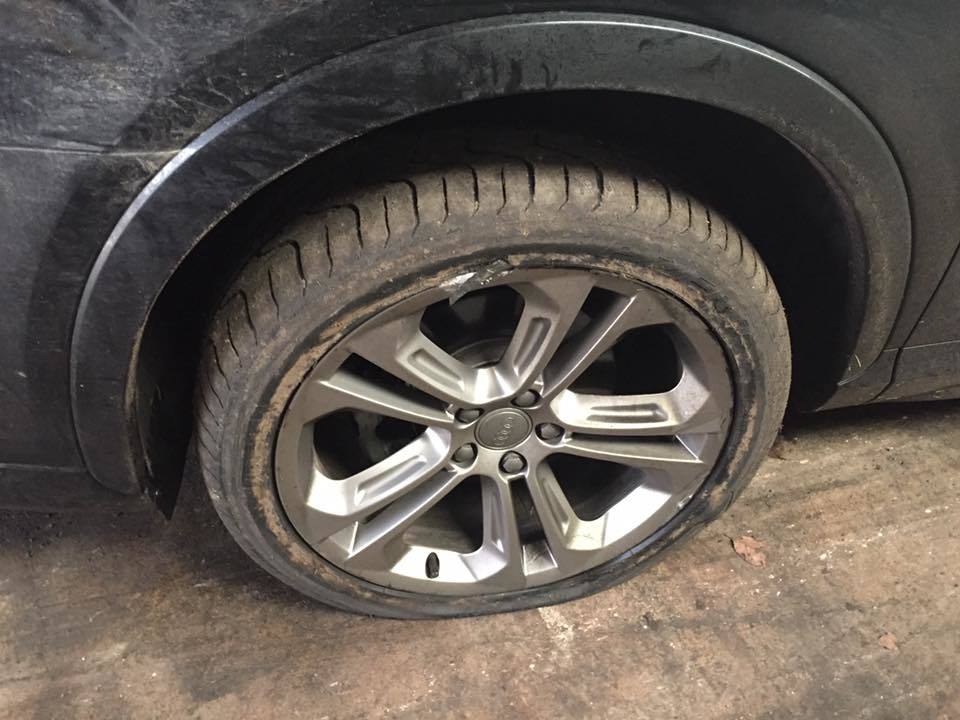 A Police Scotland spokesperson said: "Police continue to make enquiries into the incident and to trace those responsible.
"Anyone who was in the area of Anderson Place, Carnoustie or Balgowan Avenue, Dundee and saw or heard any suspicious activity is asked to contact Police Scotland on 101.
"Alternatively information can be passed to the charity Crimestoppers on 0800 555 111.
"We would again urge residents to remember the importance of car and home security and we issue the following advice:
"Keep car and house keys in a secure place inside your home, away from the front door and out of sight, not on display on a hook, table or other furnishing, where they may be easily seen and taken.
"Make sure windows and doors are locked, don't leave an open invitation for thieves to enter and make a quick grab for car or house keys.
"Never leave your car unattended with the keys in it. Particularly in cold weather, when it might be tempting to leave your car running whilst the windscreen and windows defrost.
"It's preferable to keep your vehicles in a locked garage, however if you are parking on the street or in a driveway, consider parking in a well-lit area and consider whether there is CCTV coverage.
"Look out for your neighbours and report any suspicious activity to Police Scotland."