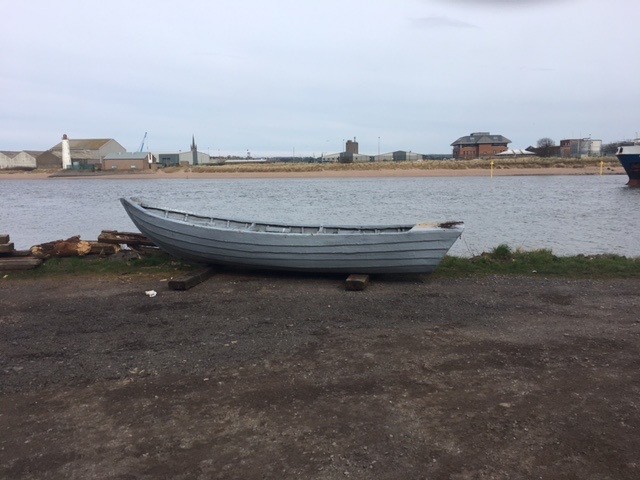 A coble boat will be installed at the entrance to an Angus village to promote its treasures.
Ferryden is a historic fishing village and the placement of a boat at the entrance will be the culmination of several months of work.
Ferryden was once a major fishing port named after an ancient river crossing.
The earliest mention of the ferry crossing between the South and North is 1178 when King William the Lion granted the ferryboat of Montrose and its lands to Arbroath Abbey.
Lib Dem David May, who is stepping down as councillor for the area, has been working very closely with Ferryden Community Council to develop the idea.
He said: "We are delighted that an iconic coble boat has been donated by Usan Fisheries and this, with help from David Pullar of Pullar Horticulture, will be planted up and will very soon be installed near the Ferryden roundabout.
"This is a project has involved me making contact with various council officers and their support and advice has made quite a difference.
"This boat will help to promote the fact to visitors and locals alike that Ferryden is a historic fishing village.
"It will also help to complement the signage in the older part of the village and up to the lighthouse which is very informative about the village and fishing."
The village of Ferryden began to grow in the early 1700's when fishermen colonists from the North East coast were encouraged to settle by Patrick Scott of Rossie.
The Ferryden fishing fleet continued to grow throughout the 18th and 19th centuries before the population increased slowed down between 1881 and 1901.
By the 1920s the Ferryden fleet was in serious decline and fishing from Ferryden had all but ceased by 1930.
After the second world war Ferryden was a dormitory for Montrose and for agricultural workers with new houses built along the edge of the burn to accommodate these workers.