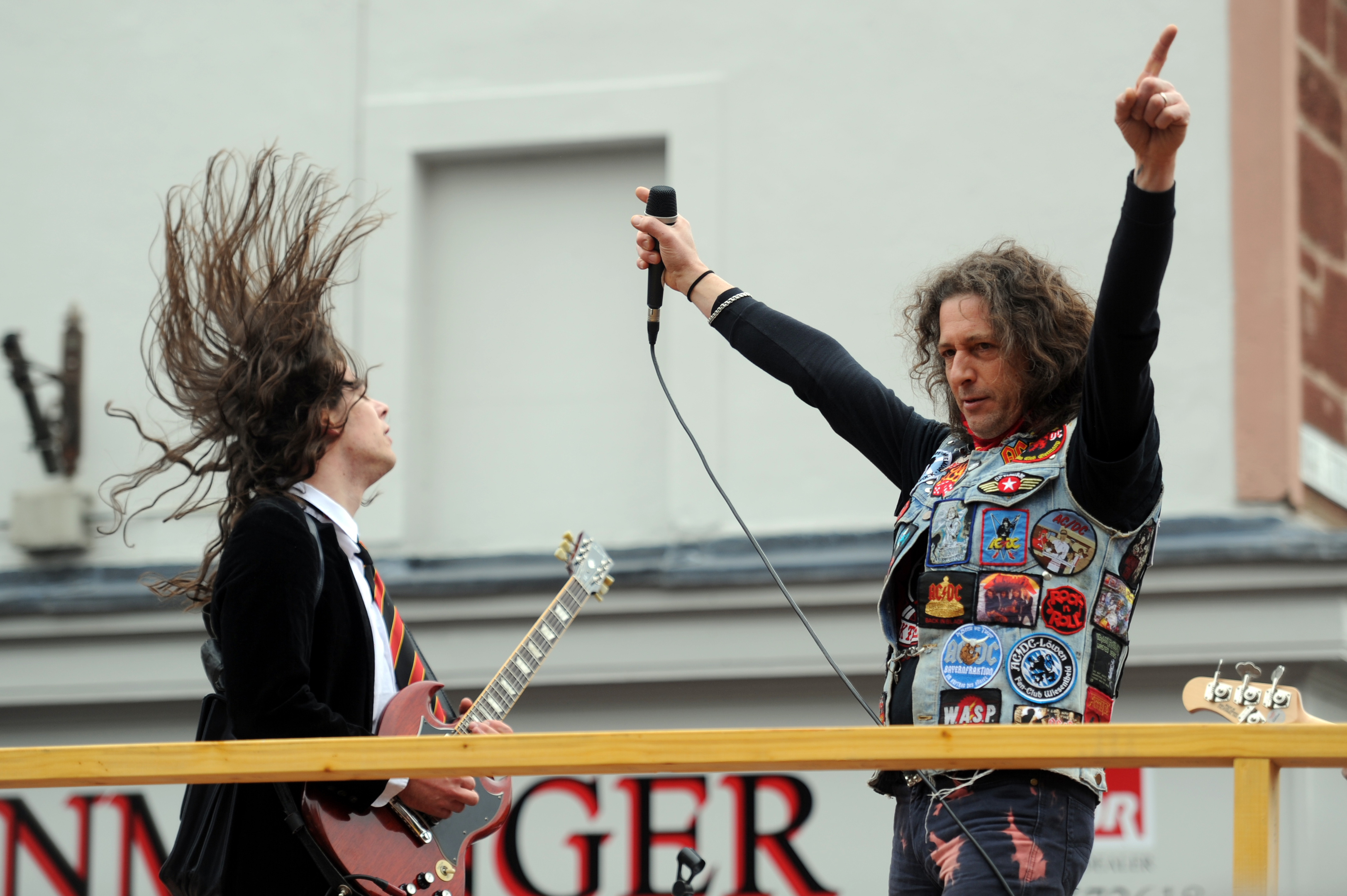 A small Angus town was Scotland's "place to be" at the weekend as thousands of rock fanatics came to celebrate the life and legacy of a music icon.
Bonfest saw thousands of fans and rock bands from all over the world come to Kirriemuir for three days of music and celebration of late singer Ronald "Bon" Scott.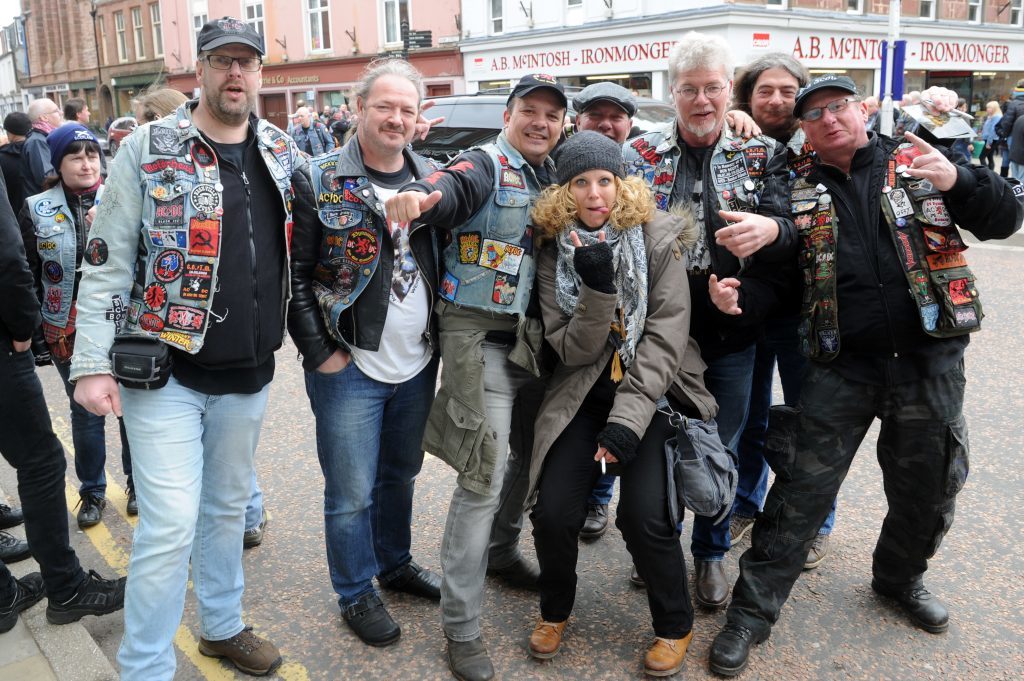 Bon was born in Forfar and lived in Kirriemuir before moving to Australia, where he would sing with AC/DC, one of the world's most famous bands.
And the 11th Bonfest welcomed the global "AC/DC family" for three days and two wild nights.
Organiser Graham Galloway of DD8 Music said: "It's absolutely the place to be and people are travelling from all over the world to our wee town in Scotland.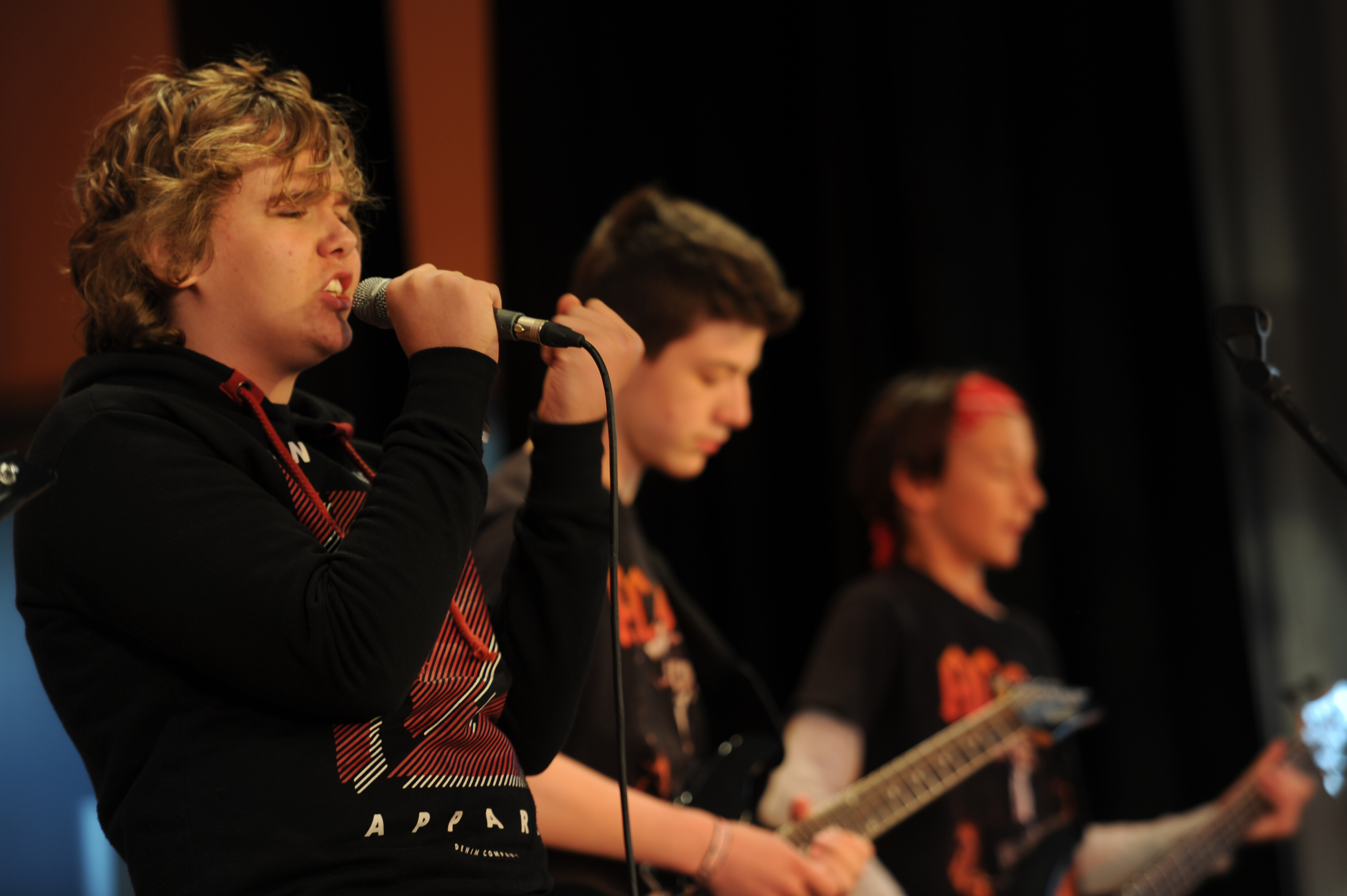 "They call it the AC/DC family and they come together for their love of Bon, and Kirriemuir welcomes them all."
Capacity crowds flocked to big top events headlined by AC/DC alumnus Phil Rudd, Live Wire and Hayseed Dixie with full support, with three afternoons of music at the Town Hall including Her Way to Hell, Emerald Sunday and Restless Natives.
Meanwhile, a host of free gigs went on at pubs including the Thrums, Gairie, Ogilvy and Roods, and a busking competition at Bon's new statue in Bellies Brae.
Even the Scottish Government was represented, as local MSP Mairi Evans volunteered on the door.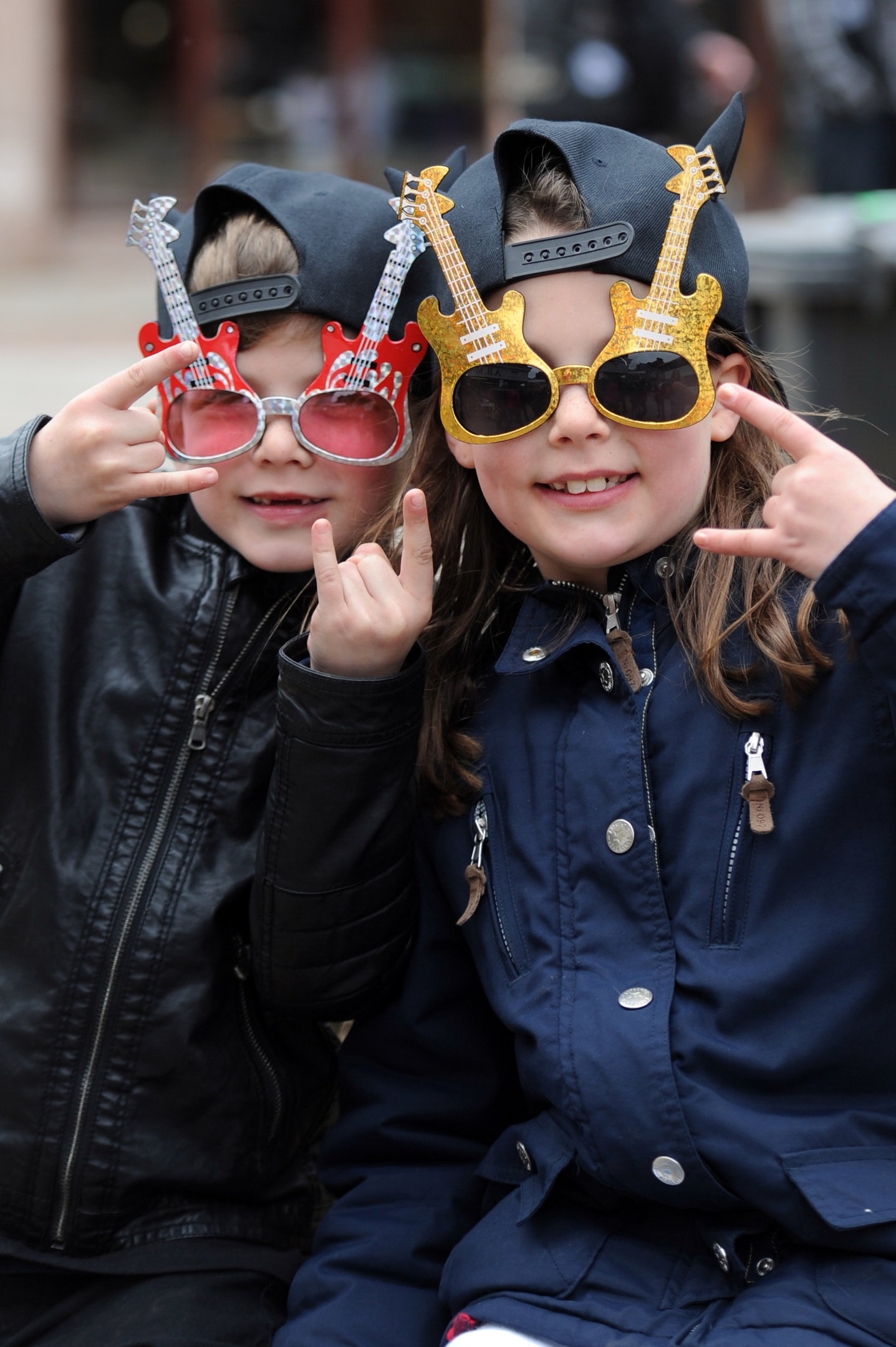 Tribute act Stinger kicked off Saturday's event with the now traditional recreation of the Long Way to the Top video, performing the song on the back of a vintage flatbed lorry that made its way round the town in a procession.
Phil Rudd, who anchored AC/DC for eight years as the band's drummer, has the longest history of any musician with the band after Angus and Malcolm Young.
"All the bands put on amazing performances and we're very proud," Mr Galloway added.
"It was a high point to have someone that's been such an important part of AC/DC's history up on stage at Bonfest is absolutely incredible.
"He played a few of their songs as part of his set and it went down an absolute storm."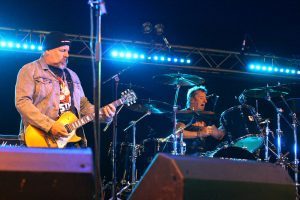 Bon was born at the Fyfe Jamieson maternity hospital in Forfar on July 9 1946 and his family lived in Kirriemuir, where father Charles Scott worked in the family bakery in Bank Street.
In 1952, when Ronald was six years old the family immigrated to Australia where Bon, as he was soon nicknamed, grew up.
He first joined pop-rock band The Spektors, and later played with The Valentines, but it was with a young rock band from Sydney led by two fellow Scots, Angus and Malcolm Young, that he found fame.