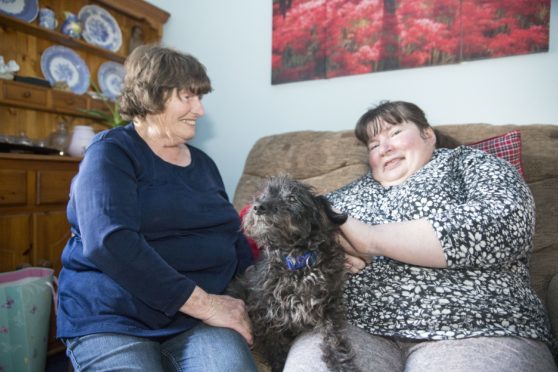 An Angus mother and daughter have praised the life-changing support they have received from a national epilepsy centre.
Jackie Kelly from Montrose is affected by epilepsy and cerebral palsy, and only through help from the William Quarrier Scottish Epilepsy Centre has she been able to combat her condition, which saw her suffering from more than 100 seizures in a single day.
Jackie, 50, lives with her mother due to her condition.
She first began experiencing seizures when she was seven years old. One seizure was so severe it broke a bone in her back.
They became worse when she was 11 and she has lived with multiple daily seizures for almost 40 years, regularly having more than 12 seizures a day.
In 2013, Jackie and her family began receiving free support from Lorraine McNab, Quarriers' epilepsy fieldworker for central and south Aberdeenshire.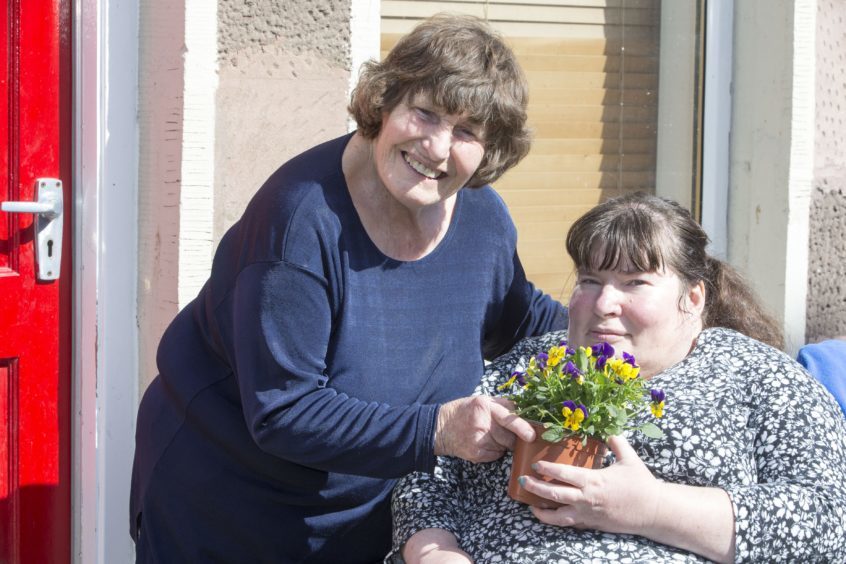 Lorraine provided information, support and advice on managing the condition and accessing resources in the local community.
Jackie's mother Margaret said: "Lorraine gave us a lot of advice and support.
"She understood when I was feeling down and helped me to be more positive."
Jackie was referred to the WQSEC in Govan where she was observed for a month.
The time at the centre was the tipping point in her road to recovery.
Margaret said: "Jackie is a very positive person and always smiles and says nothing's wrong so this initially made it difficult for doctors to know exactly what was going on.
"However, when she was under constant observation they were able to see the full extent of her condition."
Dr Razvi, a consultant at the centre, recommended Jackie have corpus callosotomy surgery.
Following the operation three months ago, Jackie's seizures have dramatically reduced.
She has experienced two tonic clonic seizures and five to six small twitches in total.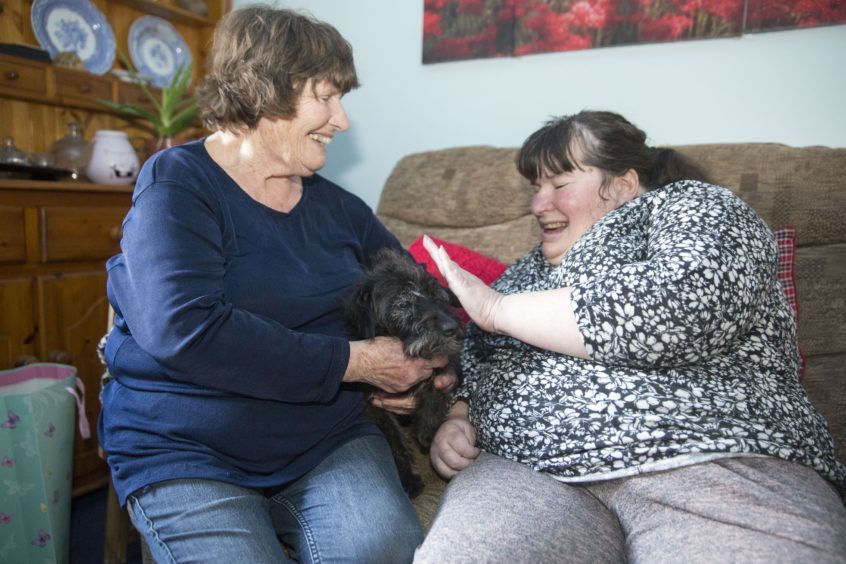 Margaret said: "I can see a real difference in Jackie, she's so much brighter. None of this would have come about had she not got into the William Quarrier Scottish Epilepsy Centre."
Lorraine added: "The change in Jackie post-operation has been dramatic.
"When I first knew her, she had so many seizures every day. The transformation has been amazing."
For further information about the William Quarrier Scottish Epilepsy visit scottishepilepsycentre.org.uk
To benefit from Quarriers' Epilepsy Fieldwork Service which operates across Scotland, self-refer via phone, in person or in writing to the local fieldworker.
Contact details for can be found online at quarriers.org.uk/services/epilepsyfieldwork/