 A man fired a ball bearing gun at a taxi belonging to his girlfriend's ex-partner.
Darren Anderson, 28, of the Lily Walker Centre in Ann Street, ran at the taxi in Morgan Street, firing "what sounded like" a total of six shots at the vehicle, Dundee Sheriff Court was told.
When he was arrested, Anderson claimed the complainer Roddy Balfour had invented the incident because there was bad blood between him and his ex-partner, who now lived with Anderson.
However, Anderson's DNA was found on the gun and on a container with ball bearings inside.
He admitted possessing a firearm with the intention of having Mr Balfour believe that unlawful violence would be used against him at Morgan Street on November 19 last year.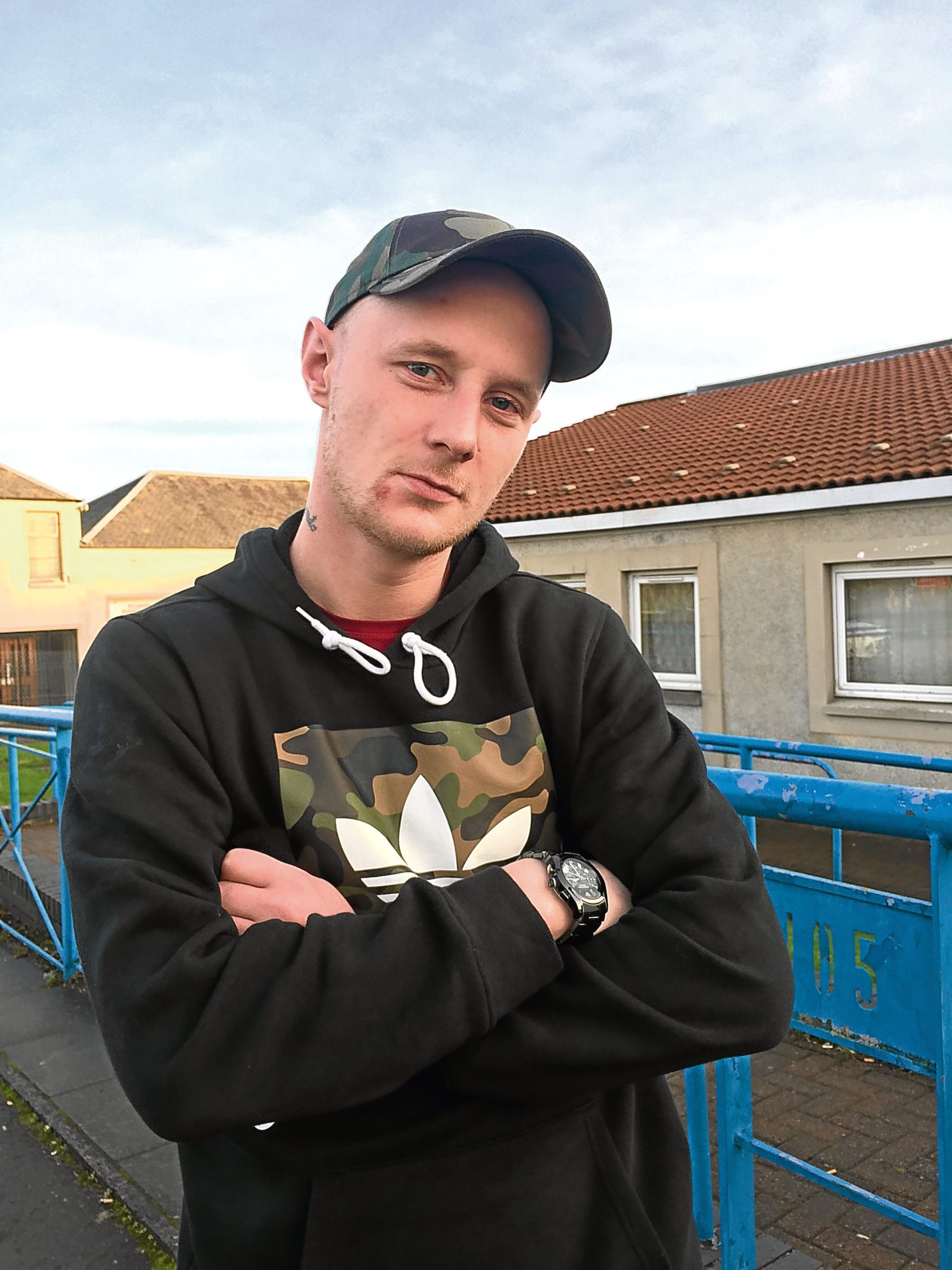 He further admitted that, having been sentenced to a prison sentence on June 2 2015, before five years had passed from the date of his release, he possessed a pistol at the same place and elsewhere on the same date.
The court heard Mr Balfour saw Anderson running towards him carrying a small black handgun as he pulled away in his taxi from his mum's house.
Mr Balfour heard what sounded like three shots being fired and he drove away. As he did so, Anderson ran up the street, pointing the gun directly at his taxi.
Again he heard what sounded like three shots being fired from an estimated "two to three car lengths" away from him. Mr Balfour phoned his mother and told her to call the police, and he then went back towards Morgan Street so he could follow Anderson and make sure he did not dispose of the gun.
He traced him nearby in his car and Anderson then pointed the gun out of the window towards Mr Balfour, although he did not fire the weapon this time.
He was later traced by police without the gun, when he told officers Mr Balfour simply wanted him to "get the jail".
The gun was found by a member of the public two days after the offences were committed, lying on a road near Morgan Street.
Firearms experts confirmed the BB gun was powerful enough to be termed a firearm but could normally be owned without having a firearms certificate.
Sentence was deferred until November 15 and Anderson was granted bail.