 A leading clinical psychologist has admitted "systems failings" in Dundee's Carseview Centre could have led to the death of a city man.
Linda Graham, who is deputy head of psychological services for NHS Tayside, was giving evidence at a fatal accident inquiry into the death of Dale Thomson.
Dale, 28, of Charleston, was admitted to Carseview mental health centre on January 8 2015 but discharged himself two days later. He was re-admitted on January 22 and, after an appointment at Carseview the following day, was again allowed to leave.
Dale was found dead by his mum Mandy McLaren, 49, and his twin brother Billy at home on January 2, having hanged himself.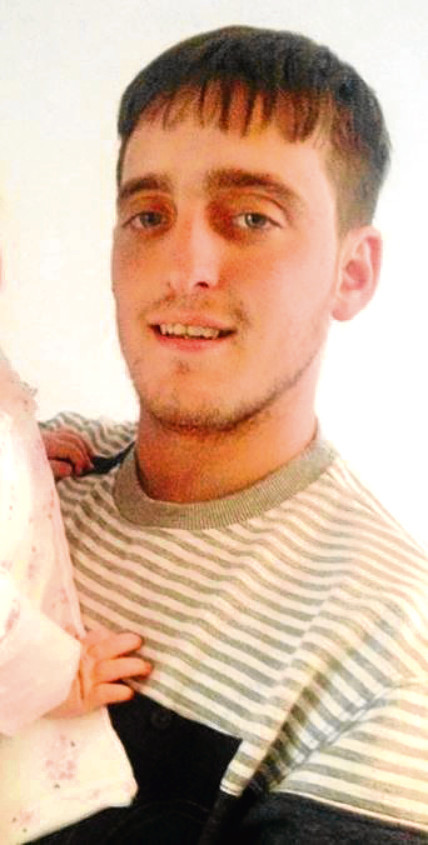 Ms Graham was co-chairwoman of a significant clinical event analysis (SKEA) report into Dale's death.
Among the findings of the report was that during Dale's stay in Carseview between January 8 and 10 he was not seen by a consultant psychiatrist, and the consultant on call was not made aware that he had been admitted to the hospital.
The report told how "it was assumed that the ward junior doctors would communicate this to the consultant grade. This did not happen with Mr Thomson and although the supervising consultant visited the ward to review another patient in similar circumstances, Mr Thomson was 'missed' on this ward round".
Ms Graham told the inquiry that it was likely a compulsory detainment under the Mental Health Act may have been sought by a consultant, instead of Dale being allowed to discharge himself on January 10.
When asked what the repercussions were for Dale, she said: "There was a systems failure in that there was a lack of assessment of the patient by a consultant at any point. If a consultant had made that assessment, the likelihood is that you are going to reach an outcome which is different for that patient."
The court also heard from Dr Allan Scott, a consultant psychiatrist who had been asked by the Crown to produce two independent reports detailing his findings into the dad-of-one's death. He was of the opinion that Dale should have been seen by a consultant within 24 hours of admission, based on guidance from the Royal College of Psychologists.
Dr Stuart Doig, NHS Tayside's clinical director for mental health, told the court it was his understanding that about half the health boards in Scotland use the "24 hour rule" as standard practice.
He said a lack of resources, along with some boards having multiple hospitals, meant it wasn't practical for it to be adopted by every board.
He said NHS Tayside used a system of "safety huddles" for patients admitted at weekends — daily telephone conferences where medical staff discuss new inpatients with the on-call senior consultant. This system was incorporated after Dale's death, he added.
The inquiry was adjourned until December.