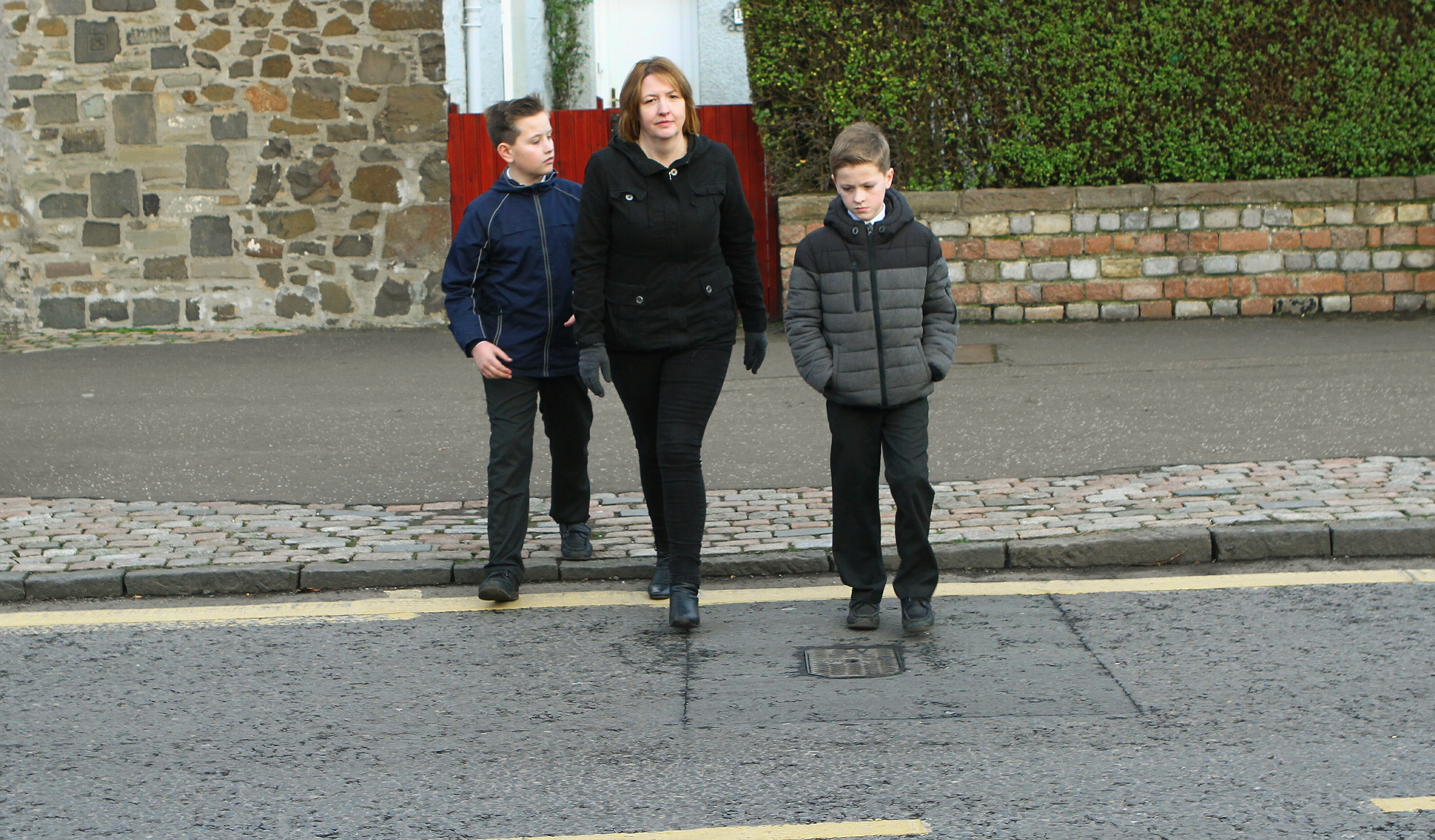 A campaigning mother has called for immediate safety improvements at a Broughty Ferry primary school after witnessing a vehicle come within inches of striking a child.
Angela Lyall is campaigning for the introduction of an official crossing point at Forthill Road at Forthill Primary School.
Controversy has surrounded the road since popular lollipop lady Freda Doig was ordered not to help children walk across the busy crossing.
School crossing operators Tayside Contracts argue Forthill Road is not a designated crossing point and Freda must stick to helping children across Balgillo Road.
More than 400 parents of Forthill Primary children disagree and feel having someone like Freda help youngsters across Forthill Road, which parents argue is a more popular crossing point, is vital.
Tayside Contracts has said it will monitor the crossing point, but seeing a primary five child come within inches of colliding with a car this week has led to Angela to call for immediate action.
She said: "There were cars parked right along Forthill Road which made crossing very difficult.
"The boy stepped out to cross the road between the cars but obviously did not see a car coming along Forthill Road heading towards the school and almost ran into the car. The driver of the car saw him just at the last minute.
"This resulted in the car having to undertake an emergency stop and somehow managed not to hit him. It was one of those situations where everything stands still for a few moments.
"The boy was standing looking at the car frozen to the spot traumatised and I could see the woman who was driving the car looking totally shocked.
"Myself, my son, who is 10, and the other mum saw it and were powerless do  anything. It was shocking, I felt physically sick having witnessed that."
The child was unharmed in the near miss, but said to be shaken.
Angela said: "I think Tayside Contracts should be in a position to make a decision by now and hopefully prevent any other child having a near miss."
A Tayside Contracts spokesperson said: "Tayside Contracts have undertaken site surveys on Forthill Road, north of the entrance to Luke Place, as requested.
"The results of these surveys have been passed to our client Dundee City Council children and families service."