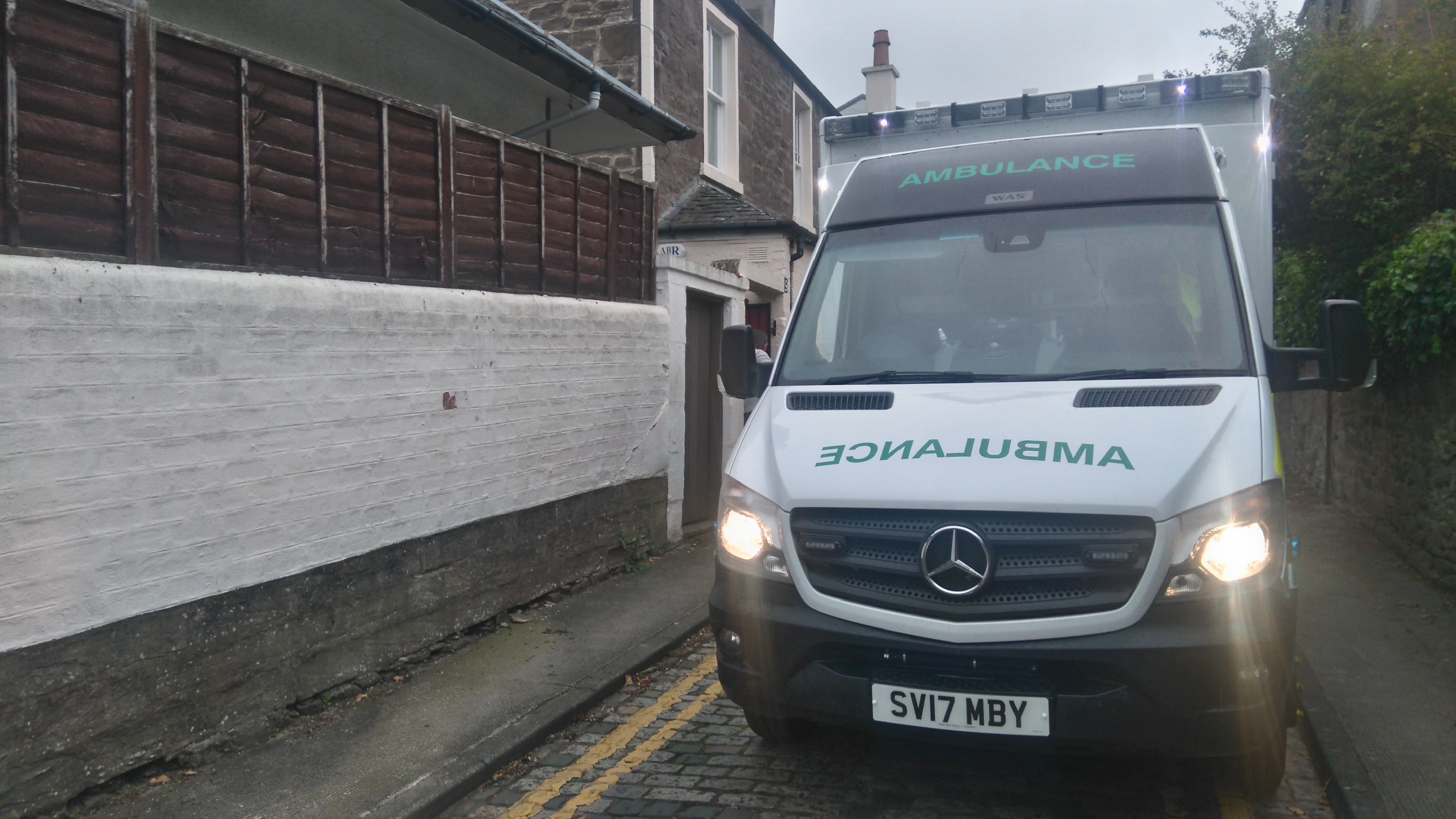 The Scottish Ambulance Service has apologised to an 85-year-old man forced to wait nearly an hour for an ambulance after falling in a city street.
As we reported, the 85-year-old fell in Westfield Place on May 29.
A 999 call was made for paramedics to attend to him at 7.33pm, but an ambulance did not arrive at the scene until 8.30pm.
The man is now recovering from his ordeal after suffering a hip injury.
The matter was raised by councillor Fraser Macpherson, who represents the West End, on his constituent's behalf.
He said today: "I am very unhappy with the speed of response to this elderly constituent.
"The gentleman is 85 years of age and the response was not nearly fast enough. The Scottish Ambulance Service should be reviewing the ways calls are prioritised to ensure an elderly person is attended to and helped far quicker.
"I also think the Scottish Ambulance Service should be reviewing resource levels on a public holiday."
In a letter to Mr Macpherson, the Scottish Ambulance Service's chief executive, Pauline Howie, said the call about the pensioner's fall was treated as an emergency, but as he did not have life-threatening symptoms, the ambulance originally called to attend was diverted to a high-priority call instead. Another ambulance was dispatched at 8.02pm, arriving 28 minutes later.
Ms Howie said appropriate resources were put in place during holiday periods. She added: "We always strive to offer the highest possible standards of care to all our patients and it is disappointing when we let people down."