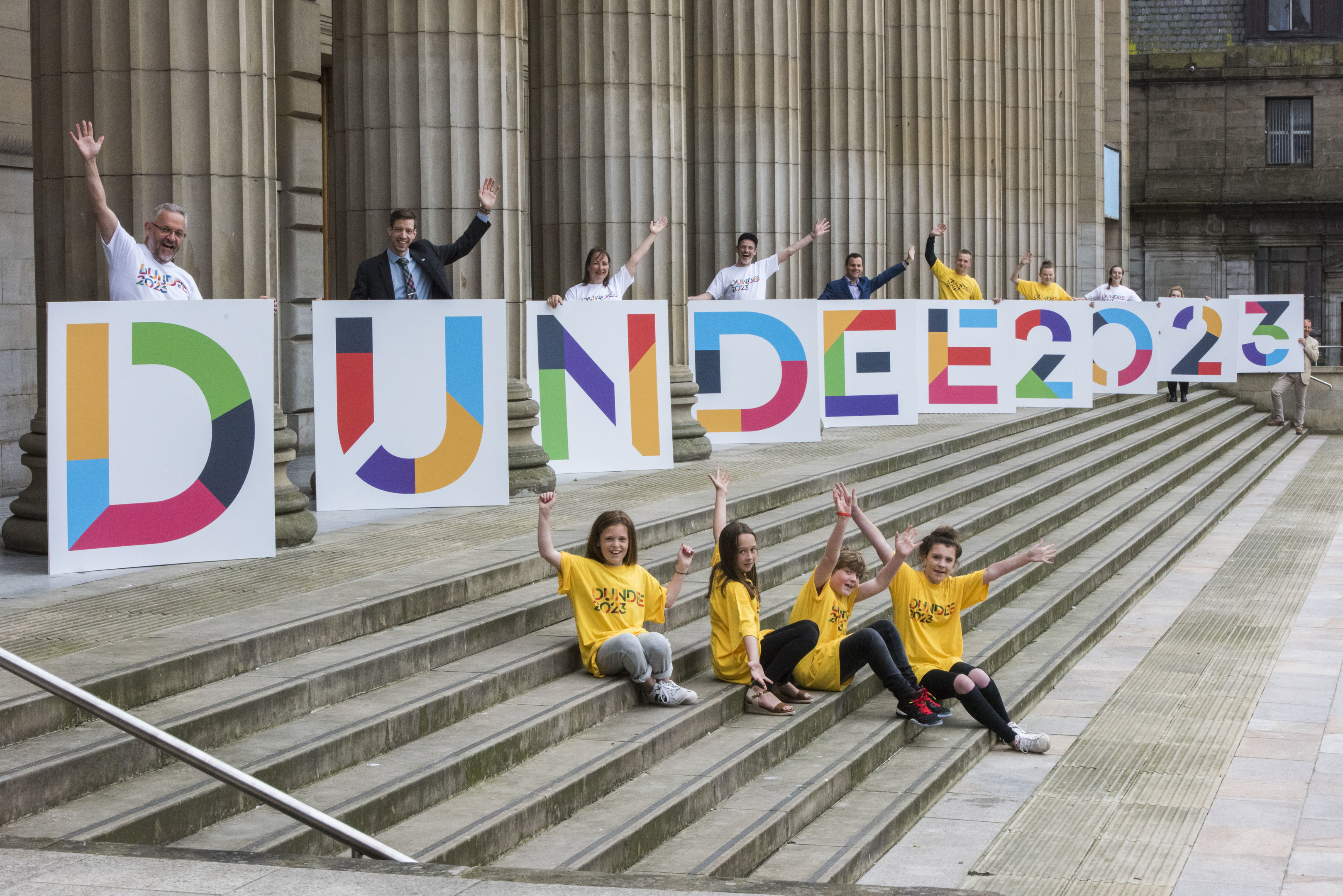 Dundee and the other four cities hoping to become European Capital of Culture in 2023 have admitted defeat in their bid to be re-instated into the competition.
Despite being given earlier assurances a UK city could still gain the coveted status after Brexit, the European Commission performed a volte face on November 23 and told the five competing cities they were no longer eligible.
The shock announcement came as teams from all five cities – Dundee, Milton Keynes, Leeds, Belfast and Nottingham – were preparing to make their final pitches to judges in London.
A joint statement was issued on Thursday saying they have "reluctantly concluded" their participation in the competition is over.
However, they said discussions are continuing with the UK Government's Department of  Culture, Media and Sport (DCMS) about creating their own events, although they admit they will not have the same impact as winning the official European Capital of Culture title.
The joint statement said: "On  November 23, the European Commission announced 'it will not be possible' for UK cities to host the 2023 European Capital of Culture competition.
"Since then the UK's five bidding cities – Belfast, Dundee, Leeds, Milton Keynes, and Nottingham – have held regular joint discussions to find a positive resolution and way forward, including conversations with the DCMS, the UK Government's sponsoring department for the competition.
"Throughout this period the cities' preferred outcome has been for the EU to review and reverse its initial decision and for the bidding process to continue.
"However, given that all diplomatic approaches to date have not resulted in any change in position we have now reluctantly concluded that our participation in the competition is not possible.
"From the outset of this period the DCMS declared their continued commitment to working with the five UK cities to help them realise their cultural ambitions and a number of possible solutions have been explored, including a parallel non-EU competition.
"None, however, were felt likely to meet the social and economic impacts and benefits anticipated from the European Capital of Culture designation."
The statement concluded: "The investment of hope from thousands of citizens in each bidding city has led to an understandably heightened expectation of the tremendous impact cultural intervention can make to a city's economic, cultural and social objectives, and we look forward to working with UK Government to help realise these to their greatest effect."
Dundee's bid for the title would have seen support given to more than 100 cultural projects across the city.