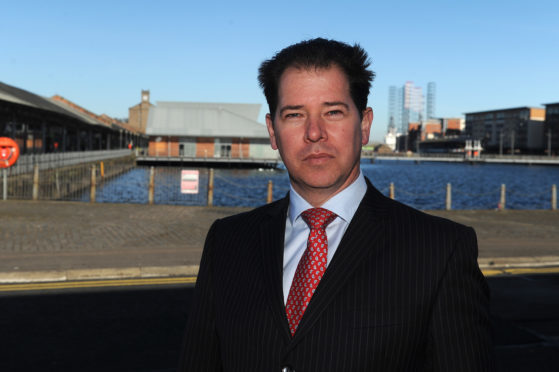 The general manager of one of Dundee's leading waterfront hotels has announced his sudden departure.
Apex Dundee boss Brett Davidge has resigned from his position, having spent more than three years and a half years at the head of the company's city quay hotel.
The Apex has already started work on a multi-million pound renovation which will see all 151 of its bedrooms, main foyer and reception desk overhauled by Dundee social enterprise company Dovetail.
It is due to be completed by the end of spring, in time for the opening of the V&A Dundee museum in September and Mr Davidge's departure will not have any bearing on the work, according to bosses.
Mr Davidge – who is originally from South Africa – thanked the people of Dundee for the welcome he received during his time here and said he would be spending time with his family before deciding what to do next.
Neither the company or Mr Davidge could be drawn as to why he had resigned so suddenly, but Apex CEO Angela Vickers said it would be "business as usual" for the City Quay hostelry and wished Mr Davidge well for the future.
In a letter, Mr Davidge said: "I am immensely proud to have been a part of the Dundee and Angus community during this time.
"The achievements and aspirations have always inspired me and I have enjoyed being part of this vibrant city.
"Dundee for me has always been one of the most welcoming cities I have ever experienced and its high aspirations for the future are already being noticed across the world.
"With this in mind it is with a heavy heart that I have decided to leave Apex City Quay and pursue other interests. I will be taking some time with my family initially before looking for my next career move."
Ms Vickers said: "Brett has made an incredible impact during his time at the hotel and we wish him every success for the future.
"It is still very much business as usual at Apex City Quay Hotel and Spa and we are continuing with the refurbishment as planned."