The boss of NHS Tayside was accused of failing to ask basic questions to uncover a six-year conspiracy hiding the true scale of the board's financial crisis.
Chief executive Lesley McLay appeared before MSPs on Thursday over the false accounting scandal that came to light earlier this month and coincided with the departure of the health board's finance director.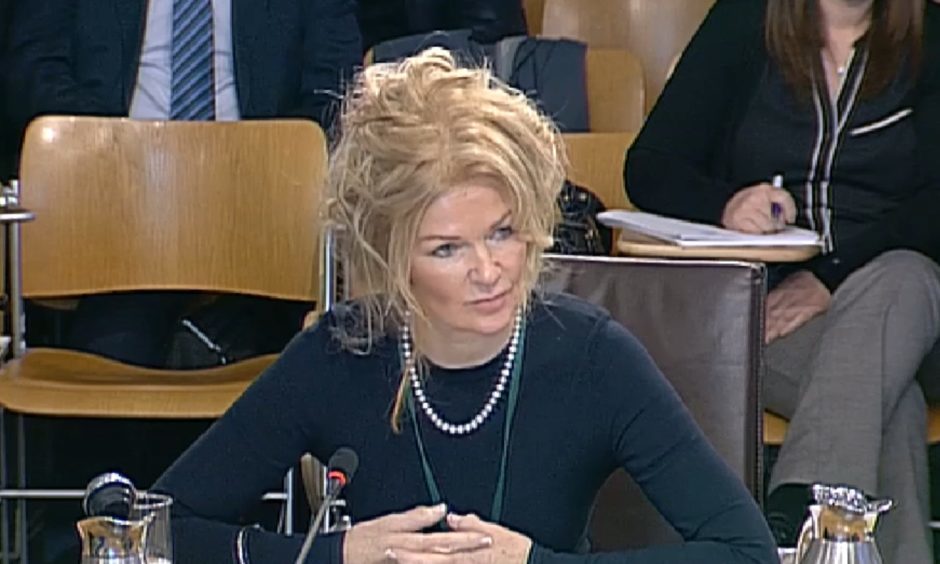 The misreporting of digital healthcare funding, in which cash was "recycled" over the past six years, presented Tayside's financial picture as £5.3m better than it really was.
It has led to the projected deficit at the health board to triple to £12m for 2017/18.
Paul Gray, the chief executive of NHS Scotland, told the committee on Thursday the Scottish Government is ready to provide up to £12m of emergency loans, which would take the total to more than £40m.
Jenny Marra, the convener of the public audit committee, told Ms McLay of her shock that the CEO did not ask for more detail on the section of the budget that included the recycled cash.
"I think most people would expect that level of accountability to rest with you," Ms Marra said.
"It strikes me that if you did not ask what that deferred expenditure includes then you weren't asking the right questions."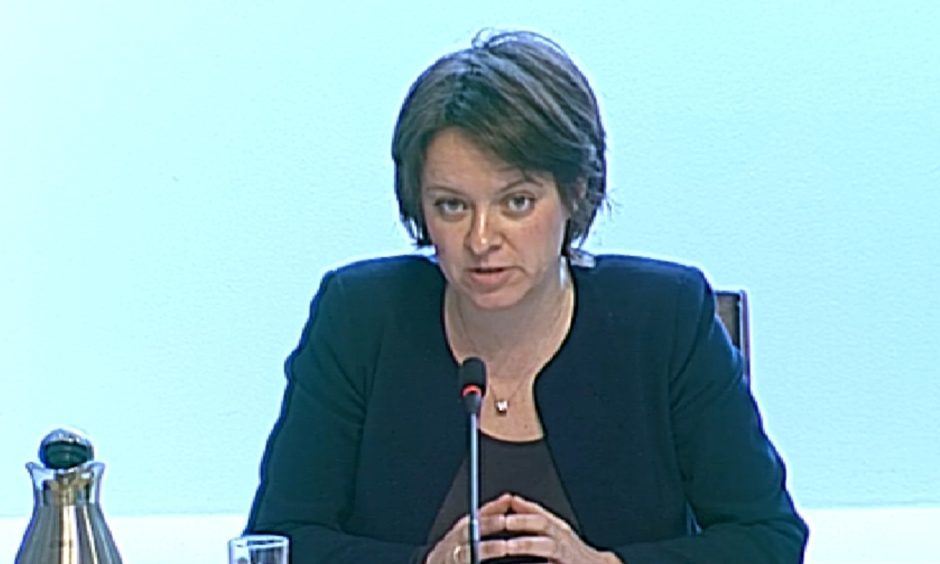 Ms McLay said the e-health allocations involved small amounts, which made it difficult to detect.
"There was never any risk identified that there were inappropriate allocations coming into our board," she said.
She added she would not have that "single level of detail" on the accounts.
A report by independent auditors Grant Thornton found NHS Tayside's director of finance Lindsay Bedford was aware of the practice. Mr Bedford announced his retirement this month.
Troubleshooters led by Sir Lewis Ritchie were brought in last year to help Tayside find £175m of savings over five years.
The advisory group reported last month that £44.5m must be cut in 2018/19 to break even.
NHS Tayside has made similar levels of savings over the last couple of years, but the Advisory and Assurance Group has warned that reducing costs will be even tougher in the coming year.
Repayments have been suspended for at least three years as the prospect of the board paying off the debt in full become more remote.