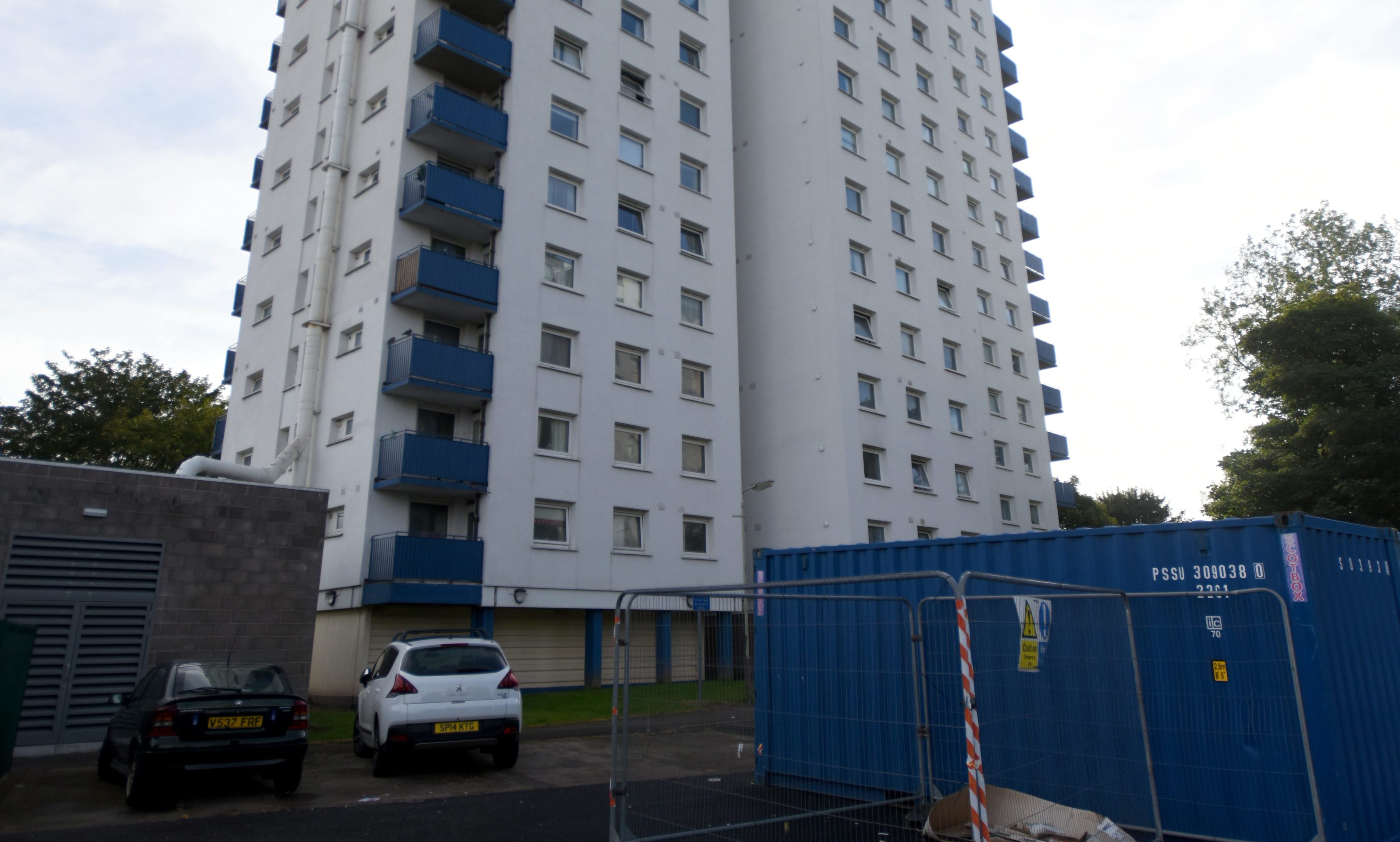 A man had to be rescued from his flat and given oxygen after fire broke out in a multi-storey block in Dundee on Monday.
Four fire crews were called to Lansdowne Court in Dryburgh just before 2am.
The casualty was found inside the flat, understood to be on the second floor of the block.
He was given oxygen at the scene to treat symptoms of smoke inhalation.
Firefighters used a thermal imaging camera, before putting out the flames with a CO2 extinguisher.
Locals described seeing "lots of fire engines" at the scene.
Lansdowne Court resident Alan O'Neill, 45, said: "I heard some sort of alarm and thought it was my alarm clock or something.
"The noise was coming through one of the walls so it would have been one of the flats next door to me.
"I saw about three or four fire engines outside from my window. Nobody came to my door or anything so it must not have been too serious.
"I think someone must have put something on the cooker and fallen asleep or something like that – I'm just glad it was minor."
Another neighbour, who did not give her name, said: "I just saw lots of fire engines from outside the window but I didn't hear any alarms.
"I just went back to my bed."
A Scottish Fire and Rescue Service spokeswoman confirmed firefighters had attended at the block.
She said: "We received a call at 1.59am to attend at a fire in Lansdowne Court.
"One person was recovered from a flat by the fire service and given oxygen therapy.
"We were stood down at 3.08am."