Dundee played host to its first ever Trans Pride march in the city centre on Saturday.
Around 300 people took part, setting off from The McManus museum at 1pm on the way to the Nethergate in the spring sunshine.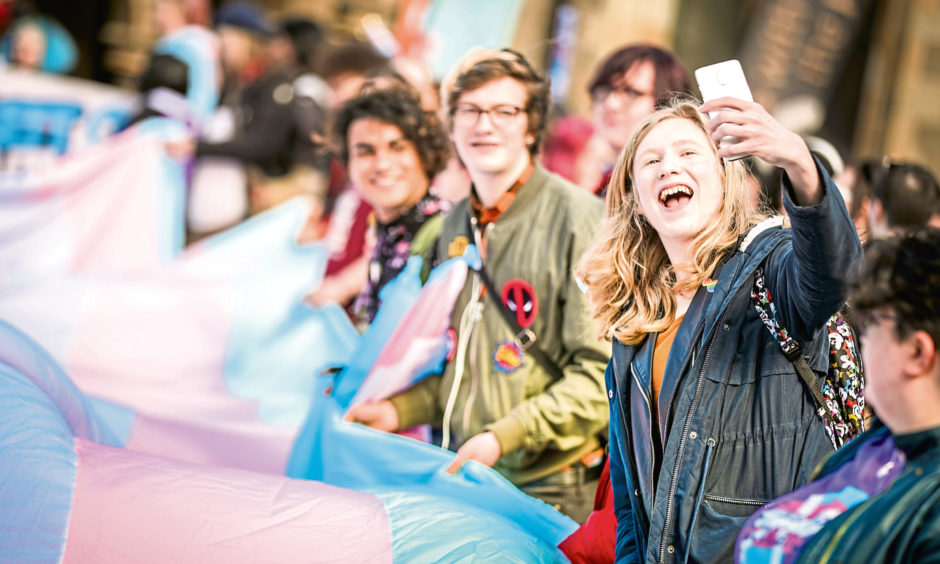 Flags and colourful T-shirts brought a peaceful and energetic vibe to the city's main streets with the party expected to continue at the Bonar Hall with workshops and performances from trans artists.
The 20-strong SheBoom group arrived from Glasgow to add a carnival atmosphere with the sound of drums reverberating down Reform Street and on to City Square.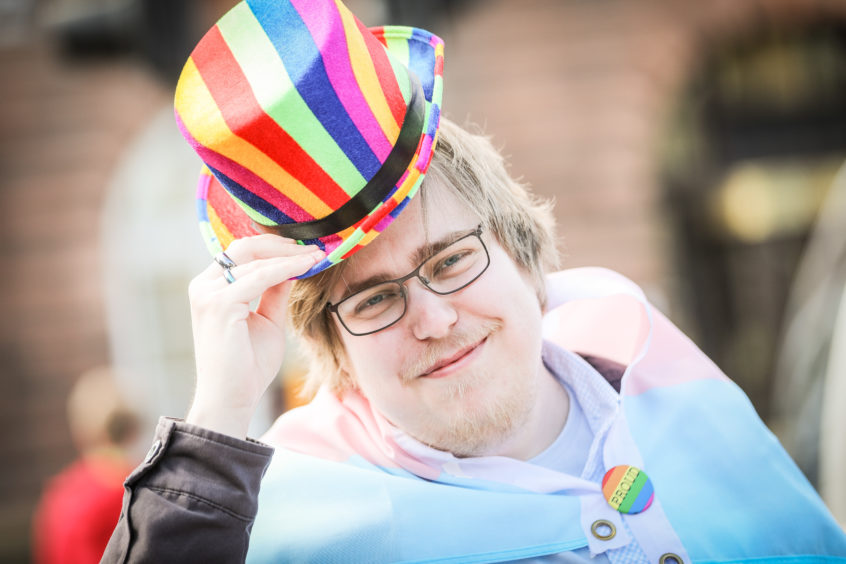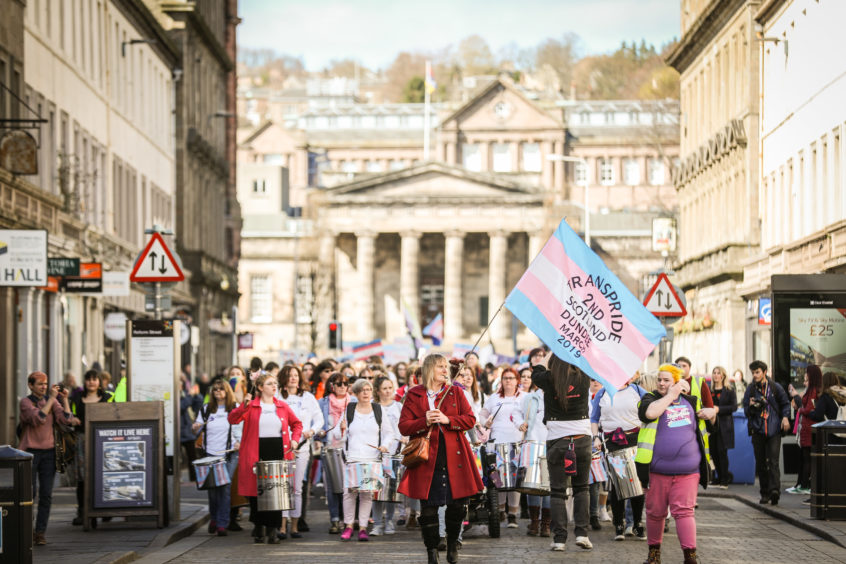 Two large flags representing the non-binary community as well as the transgender community were also unfurled and carried by marchers.
Organisers say they held the free event because transgender people often "feel ostracised" due to a lack of services and fear of judgment from others.
It's also an opportunity for people in the community to meet others and fight discrimination by raising awareness.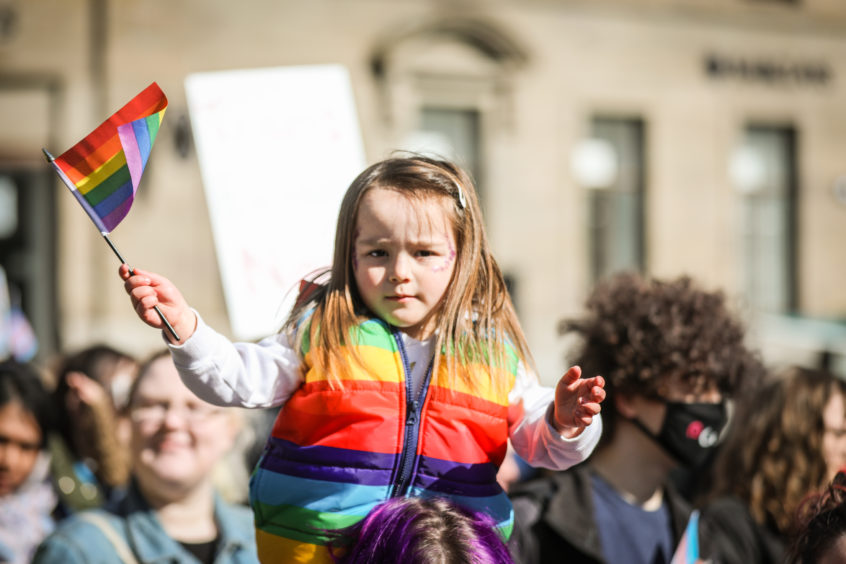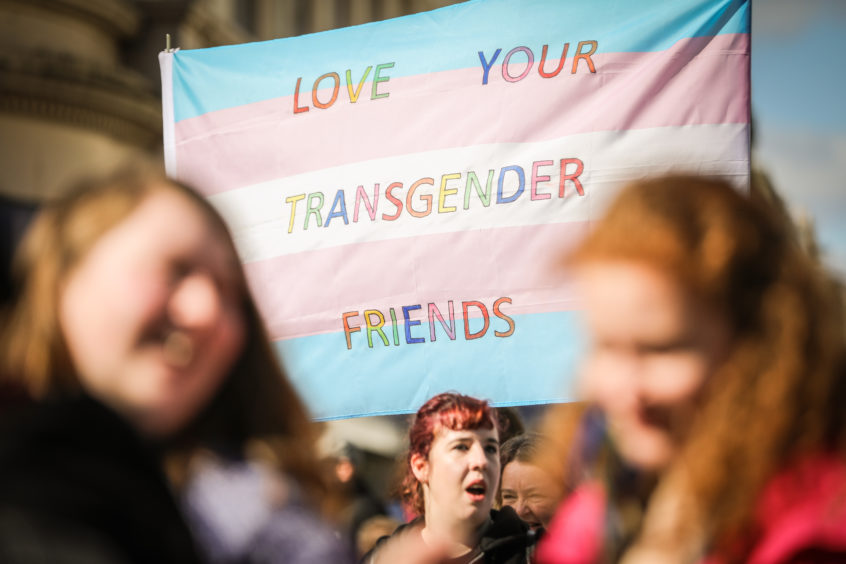 Trans Pride Scotland convener Alex Robin Gardner was pleasantly surprised with the number of people who joined in.
Alex said: "There's a reasonable number from Dundee and more from further afield.
"I know a lot of people in the trans community and there are many faces I didn't recognise, so that's great."
Swedish Abertay University student Panterlo Natiello, who identifies as non-binary, was one of those joining in with the march.
The 20-year-old, who is part of the LGBT+ group at Abertay, said: "It's a great turnout and it's so exciting for the city.
"It feels like not too long ago that people in this community had to hide."
It is only the second national trans march to take place in Scotland, with the inaugural event having taken place last year in Edinburgh.
Last year's event saw around 500 people join in the event with many of the same people travelling to Dundee yesterday.
In the build-up to Saturday, the event experienced some controversy as the headliner was dropped after being charged by police.
The performer was charged in connection with a tweet in which she is alleged to have urged people to "throat punch" members of a women's group, For Women Scotland.