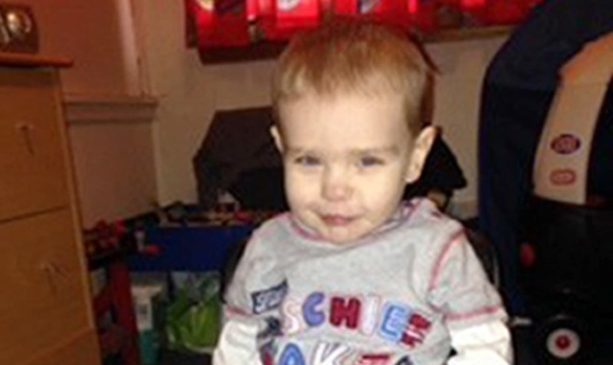 A senior social worker defended the way he and a police officer interviewed two seven-year-old boys about the death of tragic toddler Liam Fee.
Charlie Finlay and detective constable Valerie Tweedy questioned the two children for 27 hours following the discovery of little Liam's body in the house the boys shared, a jury heard.
Liam's mother Rachel Trelfa or Fee, 31, and her civil partner Nyomi Fee, 29, are on trial at the High Court in Livingston for murdering Liam by repeatedly inflicting blunt force trauma on him and then blaming his death on one of the boys.
They are also accused of assaulting, abusing and neglecting Liam and the two boys, who were in their care at their home in Fife for two years until Liam was found dead there in March 2014.
They deny all the charges.
Under questioning by Fee's defence counsel Mark Stewart yesterday, Mr Finlay, 59, insisted that the interview techniques they used had been in line with national guidelines.
He told the court: "Professionally, I'm satisfied we conducted these interviews in a professional and attentive manner that allowed (both boys) free expression about what took place."
He also defended his decision to inform one of the boys during a carefully controlled interview that Nyomi Fee was a liar because she had told the youngster his father was dead.
Mr Stewart suggested that sharing of that information might have challenged that child's perception of the accused and caused him to change his version of events.
Mr Finlay said: "I fully accept responsibility for that. What's clear is you have to act in the best interests of the child.
"That's a child who believed that his father had been killed. I had no option but to share that with that child.
"The over-riding principle from the national guidance is we have to act in the best interests of the child. The child's well-being is paramount."
Under re-examination by advocate depute Alex Prentice, he agreed that the guidance was just that, not rules "written in tablets of stone".
He stressed that he had seen no reason to halt the interviews as a result of either of the boys becoming distressed but agreed that the seven-year-olds had been "fidgety".
He also said that the interview had to be "phased" to win the trust of the children involved and take into account that they might have been "coached" by adults.
He told the jury: "That may arise when where a patient or carer is involved in the allegations. The emphasis is on asking appropriate questions."
Consultant clinical psychologist Dr Gary McPherson, an expert on conducting interviews with children, told the court that he watched most of the interviews with both boys.
He concluded: "Overall, I have no concerns regarding the joint investigative interviews with (the boys)."
The trial, before Lord Burns, continues.