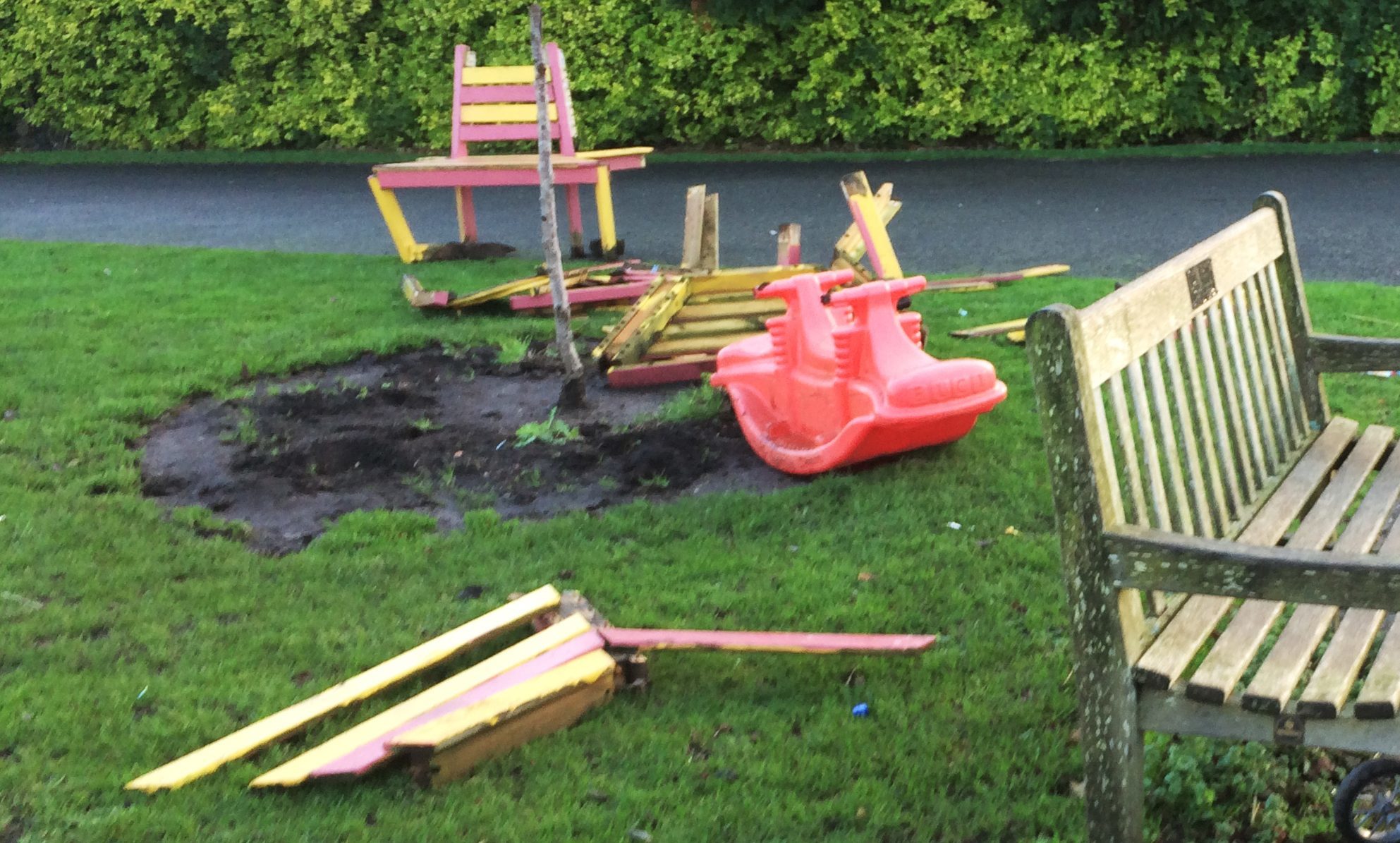 Vandals have caused hundreds of pounds worth of damage after trashing a Fife school playground.
Youngsters at Kinghorn Primary School returned to class on Monday only to witness the catalogue of destruction left behind by the hoodlums.
Pupils and parents arrived at the school to see shattered glass strewn across the playground, while a bench and play equipment had been either damaged or destroyed in the rampage.
The school's headteacher, Carol Wyse, said the trail of destruction had been upsetting for the children.
"We think this has happened in the last week or so," she said. "The children arriving today were very upset.
"The bench that had been damaged had been there for a bit of time and there was also damage to the play area.
"It is upsetting for the children and a sad thing to come back to after the holidays."
Mrs Wyse also said that efforts would be made to replace the damaged equipment, some of which was installed only recently with the support of parents.
One mother contacted The Courier to say they had been appalled by the scale of the damage, saying it would feel like a "slap in the face" for those volunteers.
"When the children were excited to get back to school to see their friends it was sad to be greeted by a sight like this," she told The Courier.
"Some of the younger pupils were asking what had happened to their bench.
"There was broken glass by the classroom entrances where kids run about and play before the bell rings, so it could have caused a nasty accident.
"A few of the parents gave up their spare time to improve the school grounds last year so this must be a slap in the face for them.
"It's appalling that someone would do something like this to a school and nursery."