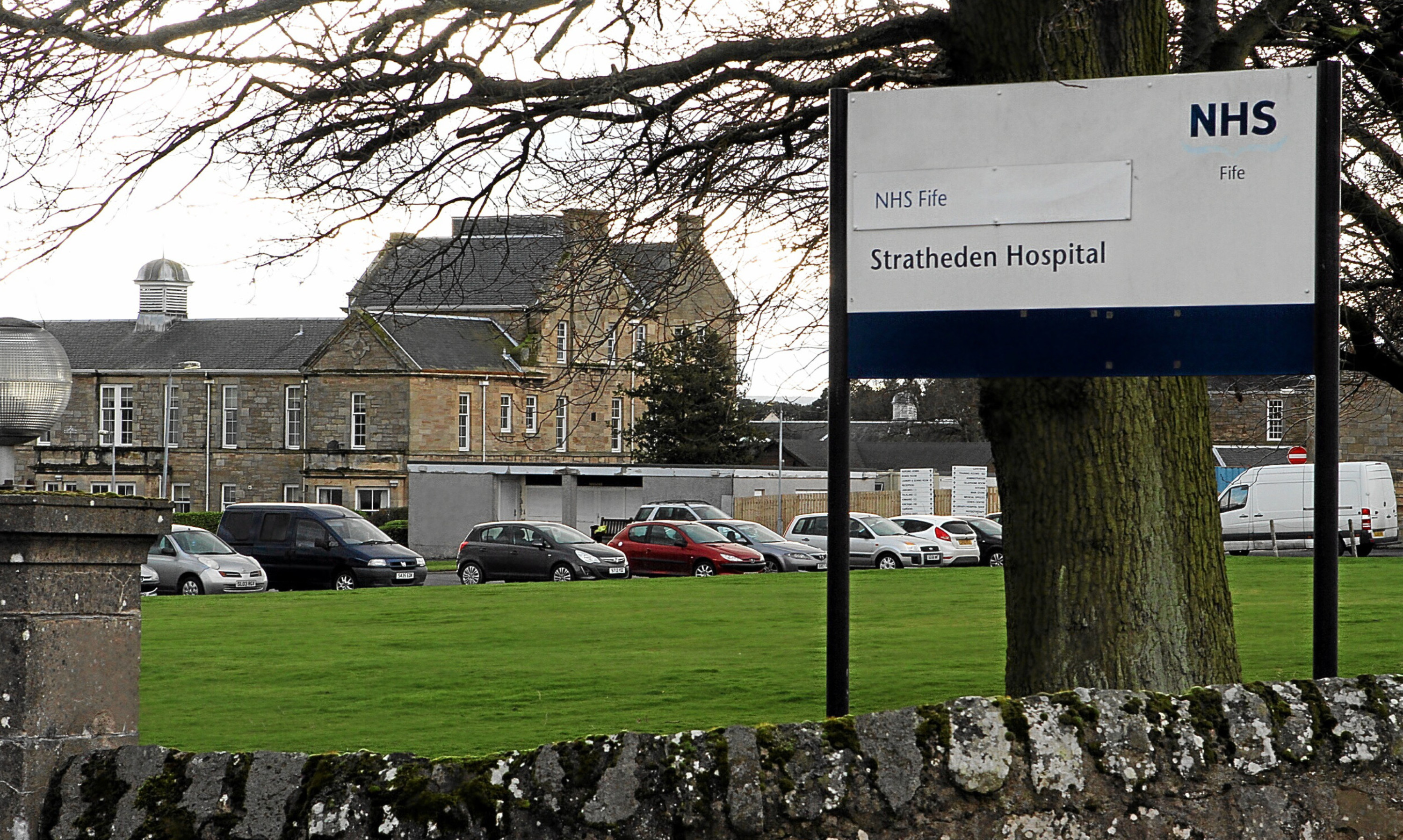 Health workers have hit out at what they have described as a "drastic cost-cutting measure" after it emerged that one of the wards at Stratheden Hospital near Cupar is to close.
The Courier has learned that the Cairnie ward at the community hospital, which primarily caters for patients with mental health issues, has been earmarked for the axe.
Health chiefs are looking to amalgamate wards at the Fife hospital after figures suggested that some, notably the ward at Cairnie House, have been running well under occupancy.
It is understood that the Cairnie ward, which has around 14 beds and largely caters for women with dementia or similar conditions, was running at around 70% occupancy last year and has therefore been deemed the least desirable to retain.
The news emerged after The Courier received a letter from an anonymous staff member concerned about the changes.
The staff member described being "saddened" by the plans, claiming they were being pushed through without consultation, and described the move as a "drastic cost-cutting measure".
"The bullies within senior management have advised us staff to call it relocation and not closure," the employee added.
"As a staff member, being threatened in this manner is unacceptable.
"To not be able to tell patients' loved ones goes against the nurses' caring side.
"Staff do not feel able to put a name to this letter as our jobs hang in the balance."
Julie Paterson, Fife-wide divisional general manager, said Fife's health and social care partnership remains "committed to redesigning mental health services to ensure that people receive the right care in the right setting at the right time".
"The recent welcome development of our care home liaison service together with improving our community resources has helped us reduce admissions to hospital and has resulted in fewer older people's mental health inpatient beds being required on the site at Stratheden Hospital," she said.
"The Stratheden site comprises older wards (Cairnie) and modern, purpose-built facilities.
"Reduced demand for inpatient beds allows for full consideration of the site.
"Redesign plans include amalgamation of wards and this will herald a move away from older estate (Cairnie) to new, improved, purpose built environments whilst retaining high quality care standards."
Ms Paterson added that no staff member will lose their job as a result of the redesign process.
"Our staff are our key resource to ensuring quality care," she added.
The hospital first opened in 1866 and became known as Stratheden Hospital with the birth of the National Health Service in 1948.