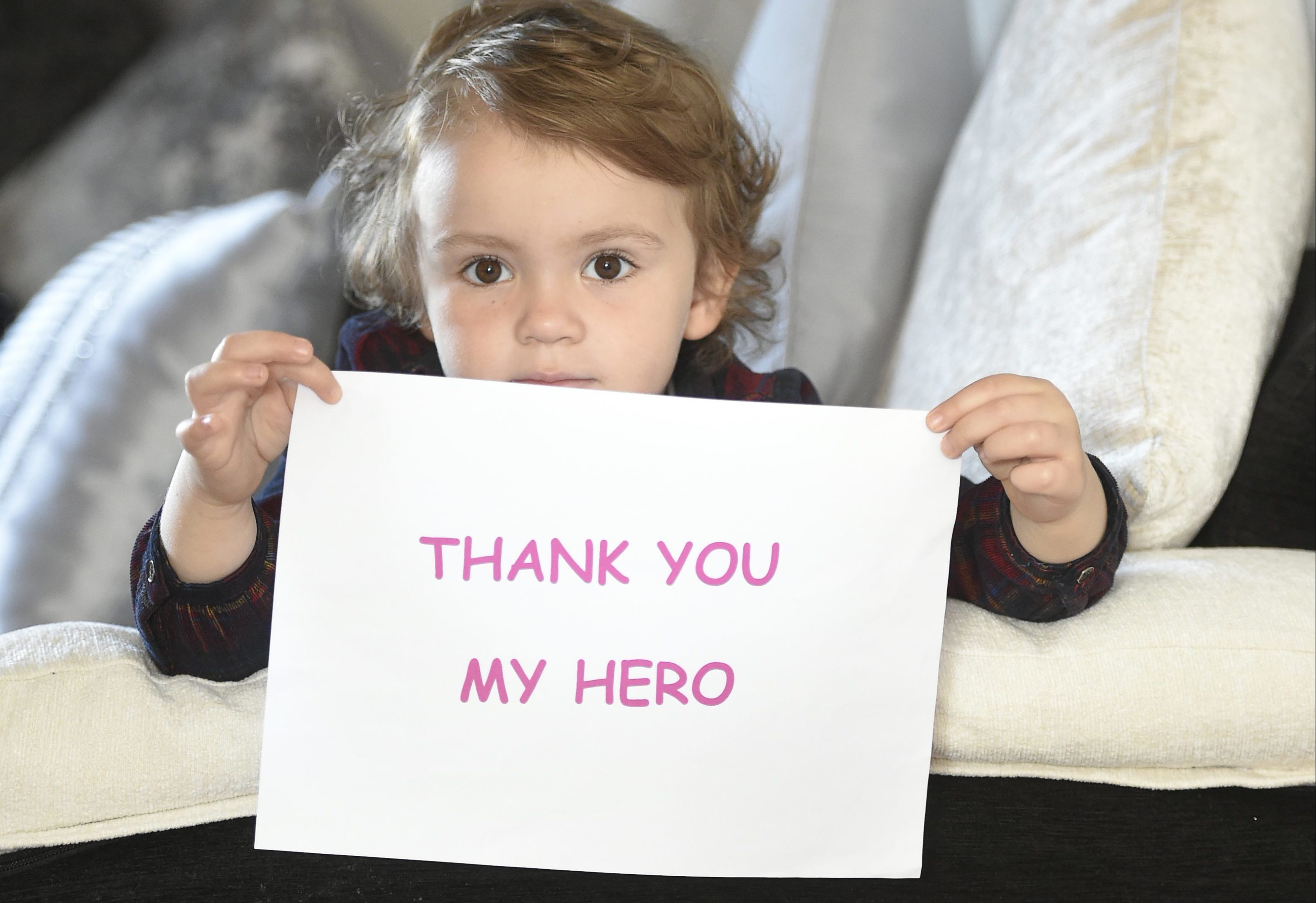 A brave Lochgelly toddler who underwent a bone marrow transplant is thriving 100 days after the life-saving operation.
Three-year-old Ava Stark no longer has to endure frequent hospital visits for blood and platelet transfusions thanks to a mystery donor.
Her family helped her celebrate the milestone with a cake and mother, Marie Stark said she would like to thank the donor in person in years to come.
She said: "I owe my life to the donor. Wherever you are – you may be reading this or a friend may be reading this – you are a part of our family. You saved my little girl. You gave us hope, joy and happiness.
"You will never know how much I love you. Within two years, we can ask to find out who you are. I hope you accept."
Marie said Ava was still her "crazy" self since the operation, only now she has much more energy and no longer has to go to hospital for transfusions several times a week.
The bone marrow donation means the toddler's body can now make its own blood cells.
To mark 100 days since the transplant, the family held a surprise party for Ava.
Marie said: "We all got ready and went downstairs, knowing there was a little surprise for her, just to let her know how proud we are, and how amazing she is.
"If it was me I would have gave up a long time ago. The strength she has shown me is amazing."
A matching donor was found for Ava after her story prompted tens of thousands of people to join the register of stem cell donors.
Blood cancer charity Anthony Nolan encouraged donors to keep coming forward so more people like Ava can undergo life changing transplants.
A spokeswoman for the charity added: "Ava's appeal was an enormous milestone in our history.
"In just a few days, we saw over 20,000 people flooding to join the register in support of a truly courageous little girl.
"Thank you so much to everyone who showed their support, shared our posts, raised money, and spread the word online.
"And thank you to Marie, Ava and family – we owe them so much, and we won't forget it."