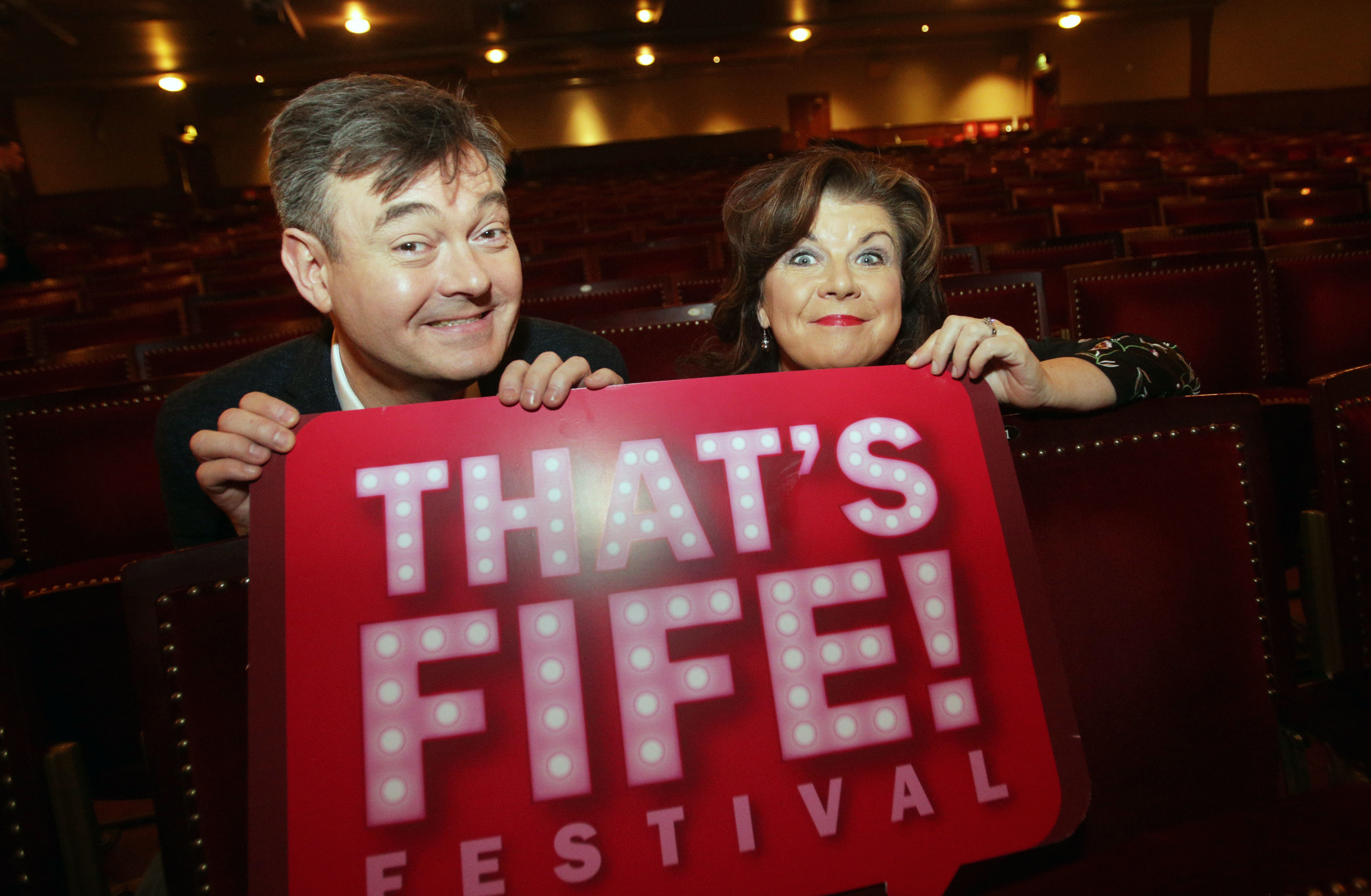 Scottish star Elaine C Smith will kick off a programme of big name acts at this year's That's Fife Festival.
Comedians Alan Davies, Russell Kane and Fred MacAulay are among the popular names on the line-up for the event's return to the kingdom next month.
Fife Cultural Trust programme manager Evan Henderson said: "It's really exciting to launch this brilliant festival line up.
"The 2017 festival is a real celebration of the arts and has something for everyone. Whether you like comedy, theatre, spoken word, magic or a good fun family show, the That's Fife Festival guarantees a great night out in the Kingdom of Fife.
"Of course none of this could have been possible without the imaginative financial support of Go Glenrothes and Fife Council's strategic events investment programme in securing unique events like this that bring laughter and fun to the kingdom."
Opening the festival is the That's Fife Comedy Gala at Rothes Halls, Glenrothes, on April 1, when Elaine C Smith will be joined by entertainers including stand-up comic Patrick Monahan and best newcomer in the Edinburgh Comedy Awards, Scott Gibson.
The eclectic schedule also includes theatre, spoken word, magic and family entertainment including Fun Box for youngsters.
Acclaimed Scottish singer-songwriter Horse McDonald will star in her award-winning autobiographical play, Careful.
Meanwhile, Scotland's national poet Liz Lochhead will perform a mix of poems and monologues in Somethings Old, Somethings New.
And former Forth 1 DJ Grant Stott will perform his 2016 Edinburgh Fringe hit solo show, Tales From Behind The Mic.
The month-long event is being run by Fife Cultural Trust and the Gilded Balloon. Shows are being held at venues in Kirkcaldy, Glenrothes, Dunfermline and St Andrews.
Mike Mowat, who chairs Go Glenrothes, said: "As chair of Go Glenrothes I'm really excited to be working in partnership with Gilded Balloon in bringing That's Fife Comedy Festival about.
"We are delighted to see the quality of shows that we have helped bring to Glenrothes as part of the festival.
"Glenrothes has so much to offer and the comedy festival is just the start of an exciting year of events for Glenrothes.
"Go Glenrothes wants to help put Glenrothes on the map and the quality of this event and the others planned will really help with this."