Falkirk have apologised "unreservedly" for the behaviour of some of their fans after fake eyeballs were thrown at Dunfermline Athletic midfielder Dean Shiels during Tuesday's Championship game between the sides.
Shiels, 32, who lost sight in one eye in a domestic accident when he was just eight-years-old, was subjected to horrendous abuse throughout the Pars' 2-0 victory over the Bairns at East End Park, with Falkirk fans singing songs about his visual impairment and throwing fake eyes on to the pitch.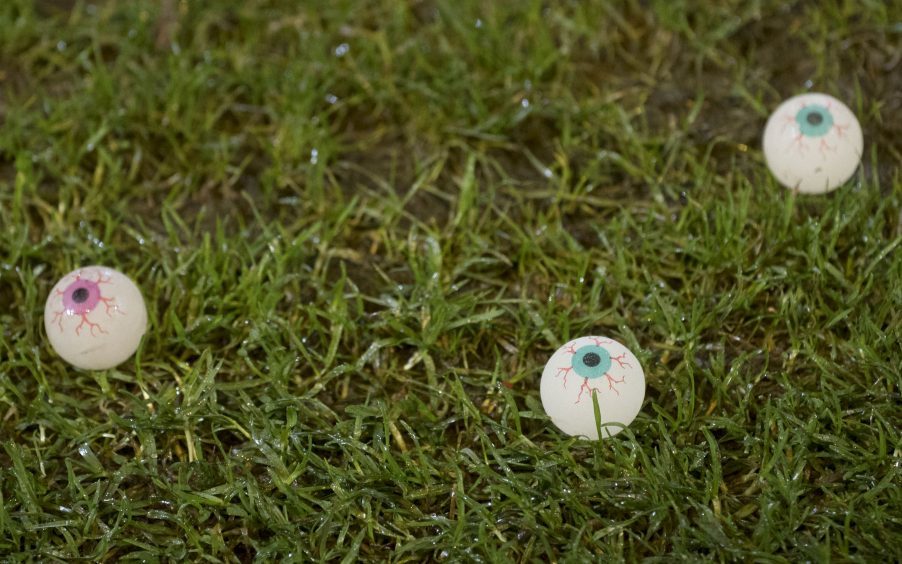 The incident came just a few weeks after Falkirk players Joe McKee and Kevin O'Hara were suspended after being found guilty of taunting the midfielder about his disability during a Challenge Cup game in October.
In a statement, Falkirk have condemned the actions of a minority of supporters and pledged to root out the problem.
"Falkirk FC apologises unreservedly to Dean Shiels and Dunfermline Athletic FC for the abhorrent behaviour of a small number of individuals at this afternoon's Ladbrokes Championship match," it read.
"The club wholeheartedly condemns the abuse witnessed towards Dean Shiels in the strongest terms and will be working closely with Dunfermline Athletic FC to identify those responsible.
"Abuse towards anyone with a disability is simply unacceptable and the fact this took place within a sporting context with rivalries at play is no excuse. This needs to stop now.
"Disability awareness training is already being delivered to all staff and players at Falkirk FC and we take our commitment to equality seriously.
"We will look to take action against anyone identified from today's game and will not allow this disgraceful behaviour to be repeated."
Falkirk may yet face further disciplinary measures, however, if the Scottish Professional Football League (SPFL) decides to take action after reviewing the incident.
Dunfermline manager Allan Johnston praised Shiels, who saluted the home fans at the final whistle, for dealing with the incidents so well, but admitted he had been disappointed to see the behaviour in the stands in the first place.
"You never like to hear stuff like that," he told his club website.
"It's poor. It's great discipline he showed. The whole team showed that.
"He has had a lot to deal with, but I think the whole club have. I think we have dealt with it professionally, but you just have to move on.
"That's why it was important to get the win as well, when stuff like that is going on in the background.
"It's unacceptable in this day and age. The most important thing was getting the win, especially against Falkirk when you see the rivalry."
O'Hara was handed an eight-match ban for mocking Shiels during the cup game between the teams last year, with McKee receiving a four-match suspension for the same charge of "excessive misconduct".