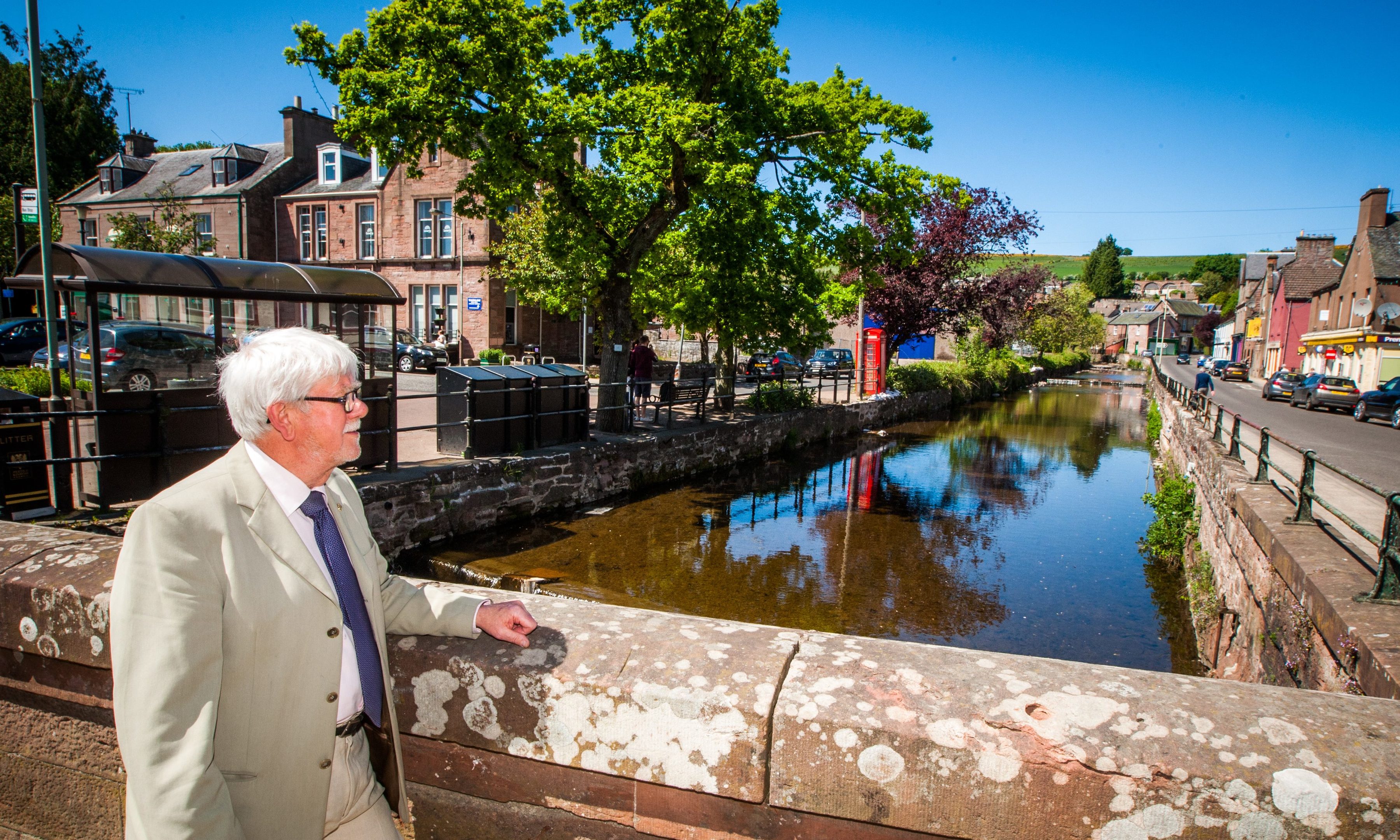 Council chiefs have come under pressure to reveal details of a scheme to replace three flood-battered bridges in Alyth.
The crossings were left extensively damaged during last July's great flood, which saw homes and businesses swamped during a one-in-200 year storm.
Perth and Kinross Council has pledged to replace the footbridges and revealed a series of design options at public meetings in January.
Council leader Ian Miller confirmed that the bridges would be replaced at a meeting the following month.
However, Strathmore councillor Dennis Melloy has said that since then, there has been no official update from the local authority.
He said he has been inundated with requests for news from members of the community.
"There have been public meetings, discussions and promises but no indication when these bridges will be replaced," Mr Melloy said. "Businesses in Commercial Street, which were all flooded out and are still suffering, badly need these bridges to be replaced.
"Every day, I am asked the same question from residents as well as businesses: Where are our bridges?
"Alyth burn and its iconic footbridges were an important part of the town visited by tourists from all over the world.
"I feel strongly that the Alyth community in general should have been given more information before now."
Mr Miller said that good progress was being made behind the scenes and an announcement would be made soon.
"The council has undertaken extensive community consultation about Alyth town centre and the replacement of the bridges and is ongoing discussion with Alyth Development Trust," he said.
"Funding is currently earmarked for two bridges with ongoing consultation about the third. The tender documentation is seeking prices for the replacement of up to three bridges to ensure best value in the process."
He added: "The local community will be updated on progress in due course."
The council will meet the local development trust on June 16.
Mr Melloy had previously raised concerns that wire meshes had been re-fitted to the town's surviving bridges, despite claims they had aggravated flooding problems.
The flood on July 17, last year, prompted a major rescue and relief effort. It was several months before some residents were able to return to their homes.