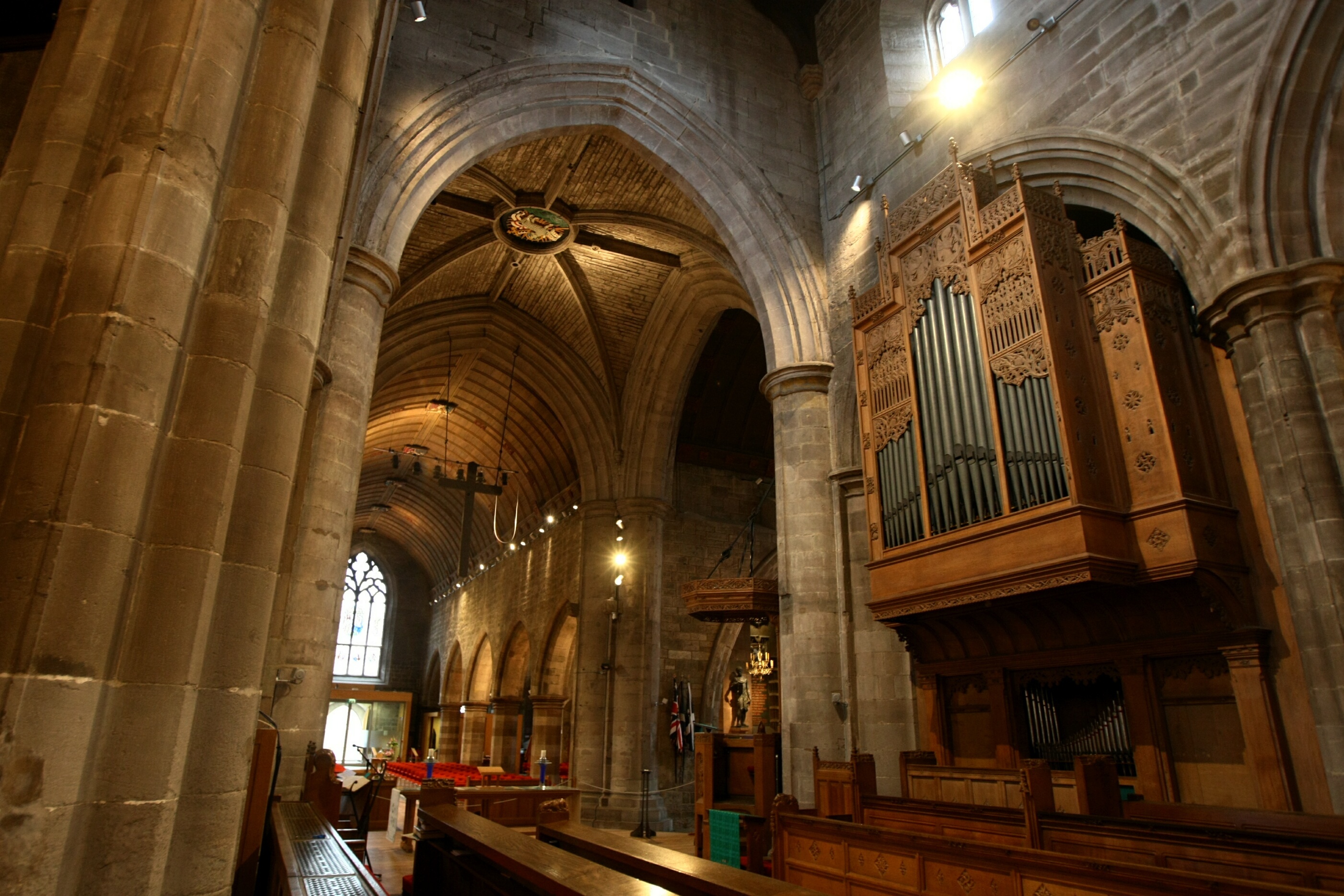 The people of Perth are being asked to play a role in securing the future of the city's most historic building.
The Friends of St John's Kirk of Perth was once a thriving organisation which contributed much to the life of the church but for more 20 years it has been dormant.
Over that time tourism has grown to become Perth's most important industry and last year more than 10,000 people visited St John's.
The minister and kirk session decided it was time to re-establish the Friends as an independent organisation, but with a close relationship to the church.
They asked the former Provost, Dr John Hulbert, who is not a member of St John's, to chair a steering group and bring forward proposals to revitalise the group so that it could effectively promote the kirk as a tourist attraction and a place for meditation and prayer.
"St John's has played a huge role in Perth's history and built heritage," said Dr Hulbert. "And so we hope that those who have a love of, or interest in, Perth's most iconic and important building will want to get involved and help to protect it.
"People living or working within its shadow, people who were baptised or married in St John's,  people living abroad with fond memories of the ancient kirk, local schools sharing its name – all can get involved in one way or another.
"St John's is the city's kirk and this is an opportunity for the city's people, whatever their church connection, to give something back for its centuries of service.
"The Friends will also be very important for the future of St John's. We want people who are willing to help develop the kirk as a visitor attraction,  as a place for contemplation,  as the setting for important civic services, and as a venue for appropriate musical events, for which it is superbly suited."
The inaugural meeting is on Tuesday June 21 in the kirk at 5.30pm with the doors opening at 5pm for refreshments.
A constitution will be ratified and a committee elected so that a start can be made to develop a programme for the future.
The church stands on a site that has been sacred for 1,000 years and it has hosted many important events.
It was within the church that John Knox preached his famous sermon on May 11 1559, which set alight the Scottish Reformation.
In recent years £2.75 million was raised to refurbish the interior of the kirk and bring its seating, electronics and plumbing up to modern standards as a visitor centre and venue for a wide variety of events.