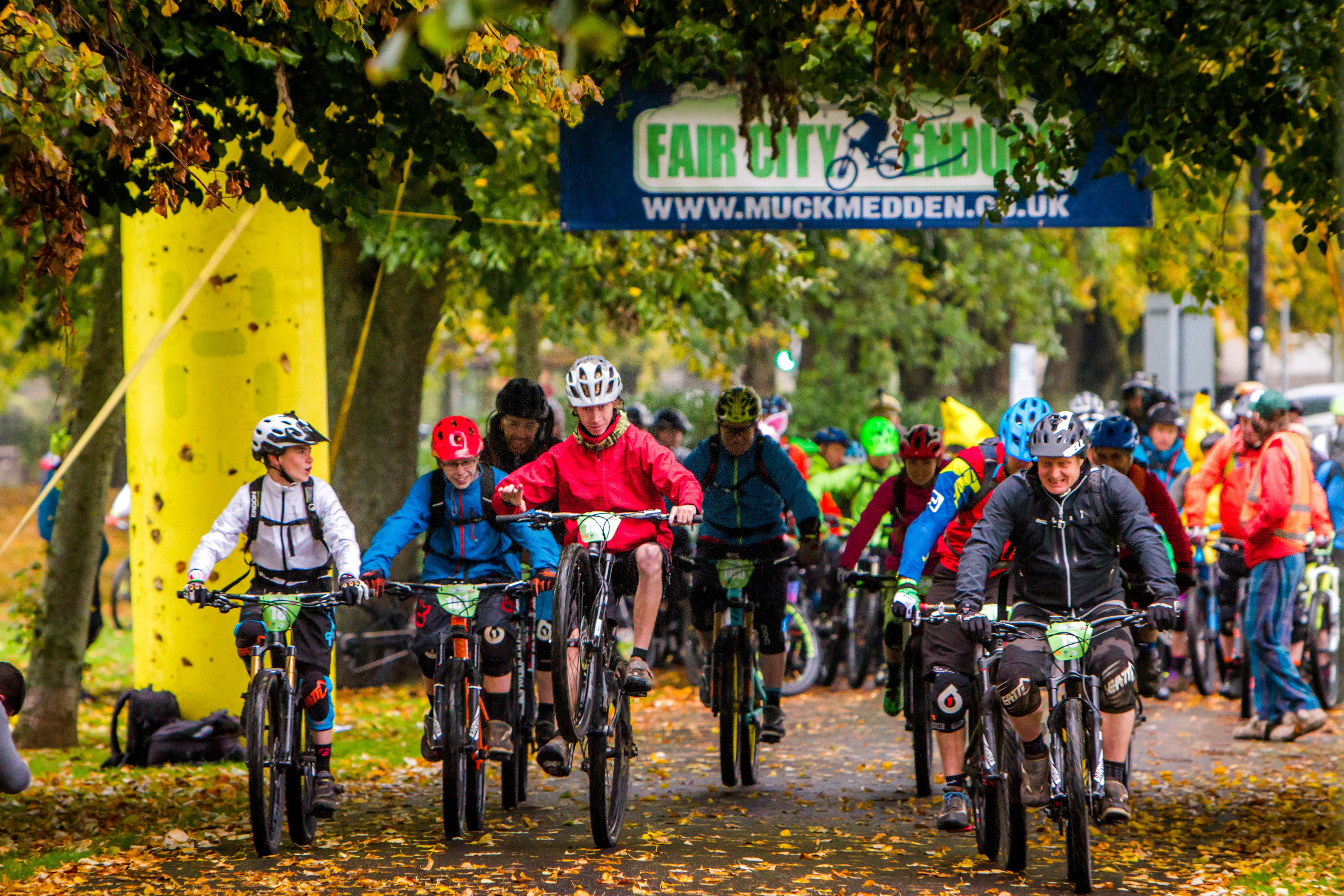 Splattered in mud, hundreds of cyclists could be seen making their way down from Perth's Kinnoull Hill on Saturday after another successful Muckmedden Fair City Enduro.
A bike race described as "unconventional" by its organisers, the event was open to everyone ranging from competent novices to advanced riders.
Staged in the city for a fourth consecutive year, the main Enduro race started with a gentle cycle through the streets of Perth before heading to the hills of Deuchney woods and Kinnoull to enjoy six timed stages.
When the riders — some of whom were in fancy dress — had completed all six stages they then travelled back to the Lesser South Inch for the chance to complete a final stage within the event village.
Riders of all ages  enjoyed racing action on the 'hot lap challenge' which took place on a purpose-built mobile bike track in the event village.
Cyclists were allowed several practice laps of the track before posting a timed 'hot lap' which was posted onto a Top Gear style leader board.
Aaron Gray, of organisers Muckmedden Events, said: "The Fair City Enduro brings hundreds of mountain bikers into Perth and creates such a buzz about the place.
"The event has contributed hugely to the local economy over the last four years thanks to the support of Perth and Kinross Council and the Forestry Commission and is now firmly established as a must do event in the UK race calendar.
"It's great for the flourishing mountain bike scene in Perthshire."