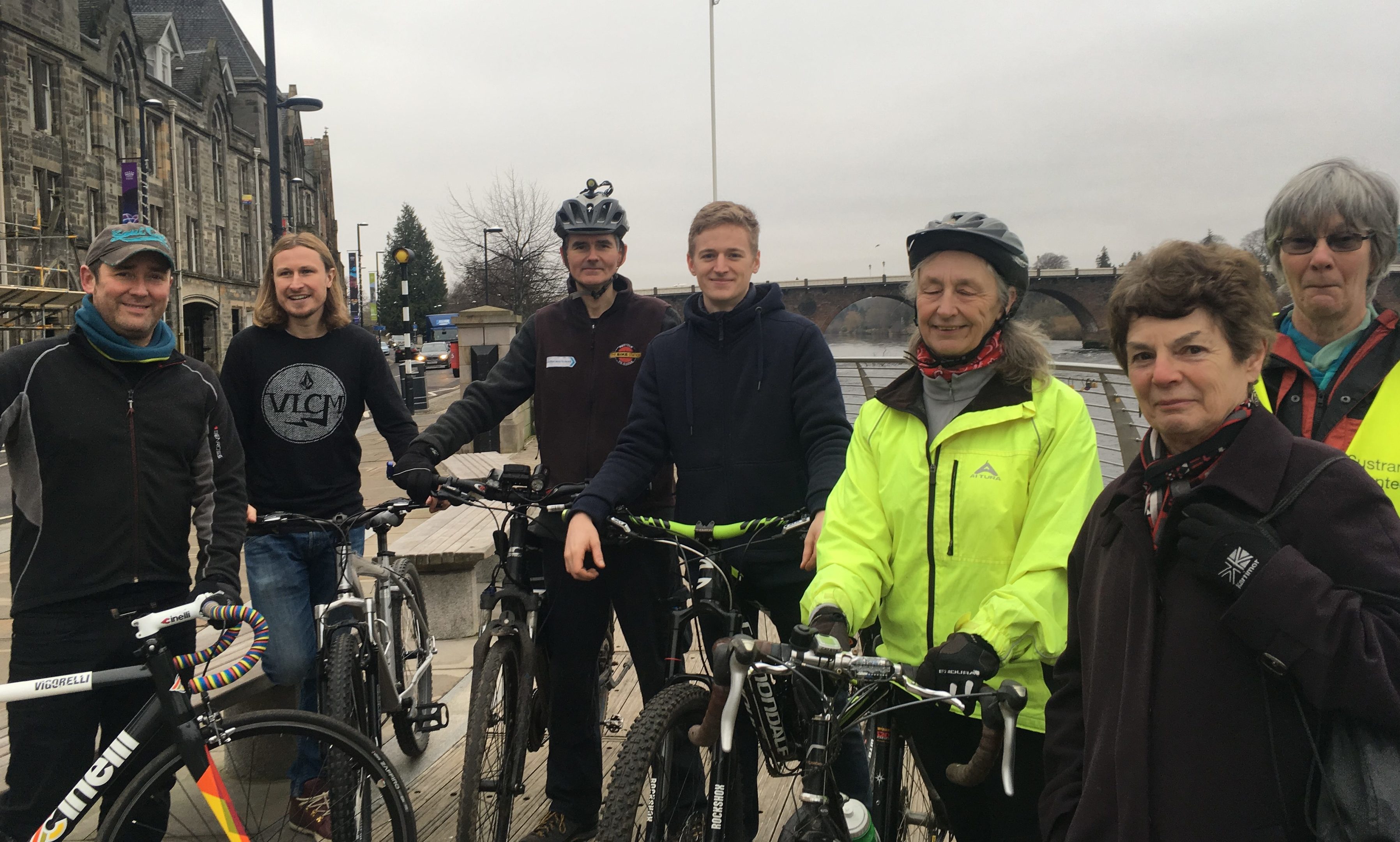 Cyclists are gearing up to demonstrate against a loss of biking lanes in Perth city centre.
Council chiefs removed a designated cycle lane in Tay Street as part of a major parking shake-up aimed at luring more shoppers into the area.
The move, which saw the creation of the 26 new parking bays at the riverside, was a direct response to complaints by worried shopkeepers in the wake of department store McEwens' collapse.
But now, local protest group ByCycle has announced it plans a ride through Perth as part of a mass demonstration against the changes.
Members say they were missed out during a consultation about the parking review.
They have now been inspired to take action as part of the Scotland-wide Cycle, Walk, Vote campaign which involves rides through Edinburgh, Glasgow and Aberdeen ahead of this year's local elections.
Secretary Katharine Melville said that Tay Street had been well used over the years by cyclists travelling between North Inch and South Inch.
She said: "The bottom line is that we want something done before there is an accident."
A date for the ride — possibly in April — has still to be set. Anyone interested in taking part can contact the group through its website.
Sally Hinchcliffe of the national Cycle, Walk, Vote organisation said the idea was to try and persuade politicians to take notice and act to improve cycling and walking facilities.
New parking on Tay Street, along with six new bays at the Royal George Hotel, was introduced in October.
At the same time, 10 disabled spaces on South Street were removed and turned into traditional pay-and-display spaces.
It cost the council around £66,000 to install new ticket machines and road signs.
Many city centre traders had argued that a lack of available bays and problems with accessibility were driving potential shoppers away to out-of-town retail sites.
The parking issue became a top priority at business meetings held after the shock closure of McEwens last March.
Perth city councillor Pete Barrett called the changes to Tay Street a "retrograde" step and raised concerns about reduced visibility caused by more parked cars.
The parking review also included a major £1.5 million upgrade at the council-owned Canal Street multi-storey facility.
A Perth and Kinross Council spokeswoman said: "The introduction of additional car parking bays on Tay Street was taken forward in response to concerns raised by local businesses regarding parking provision in Perth city centre.
"Police Scotland and local elected members were consulted during the development of the proposal, and following agreement of the Enterprise & Infrastructure Committee report in June 2016, a statutory consultation period of 21 days regarding the required Traffic Regulation Order (TRO) then took place during which any additional comments could be made, in line with normal procedures."
She added: "The committee report also noted that it was considered that cyclists could use the adjacent footpath as a shared use facility — this would however also require a TRO to be put in place."