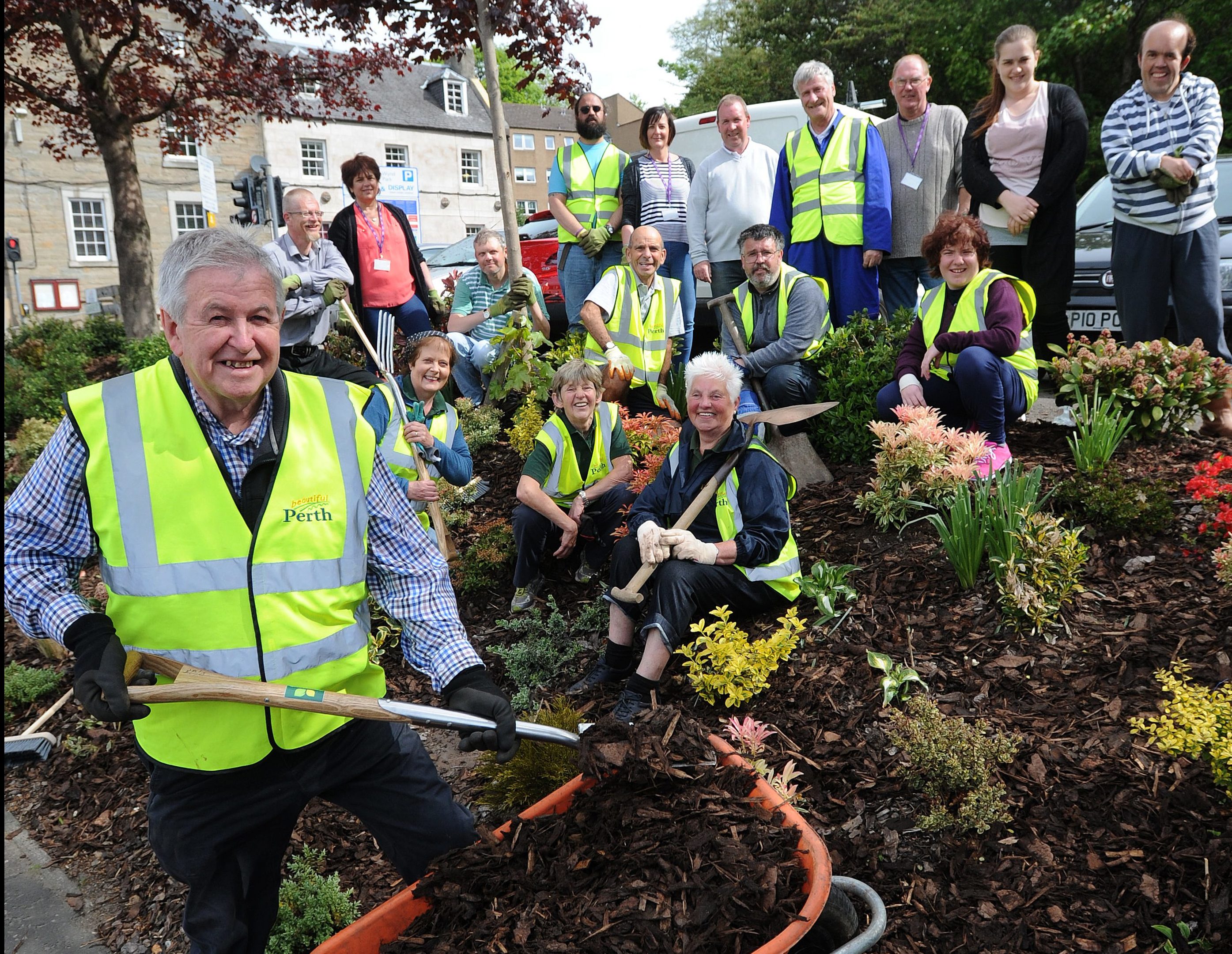 The success of community groups in Courier Country has been recognised at the annual Beautiful Scotland Awards.
The ceremony, hosted by Fife Council, celebrated the work undertaken in communities to help deliver environmental improvements in their local area.
Thirteen category winners, with 11 additional discretionary awards and the overall Rosebowl Award, were presented at the ceremony.
The volunteers of East Haven Together in Angus received a gold medal certificate and were placed first overall in the Coastal Village category.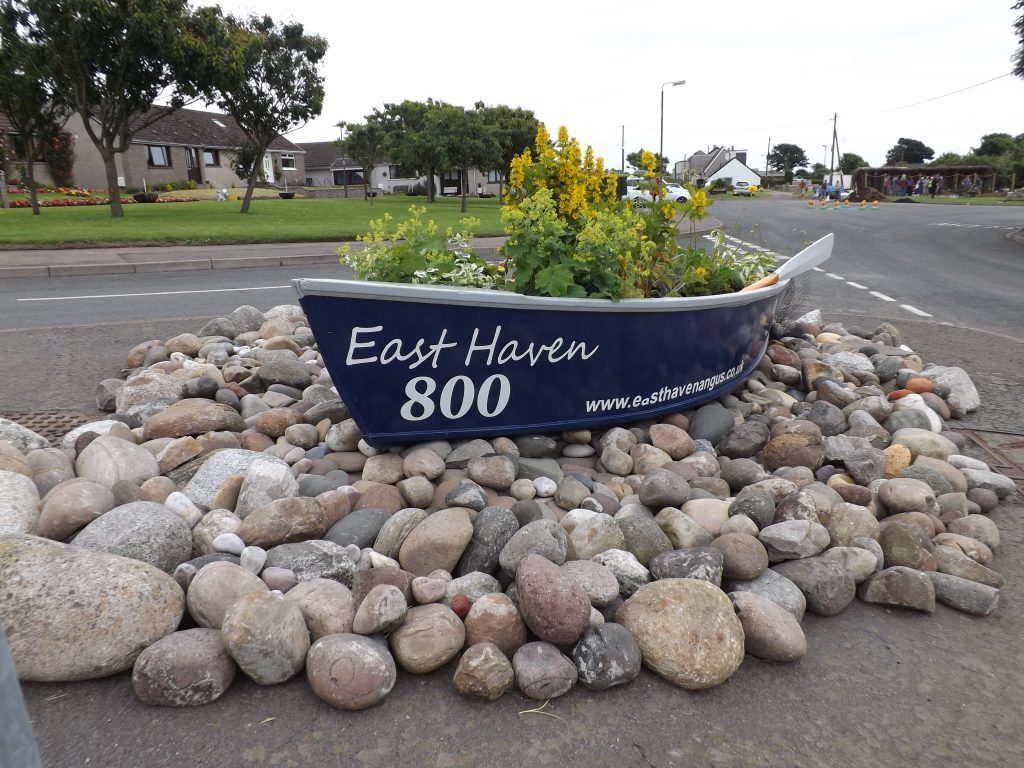 Gold awards were also given out to Beautiful Kilconquhar; Cupar in Bloom; Dunfermline Delivers; Growing Kirkcaldy; Beautiful Perth; Brig in Bloom and Comrie in Colour.
Silver awards went to Monifieth Eco Force, Dunfermline in Bloom, Low Valleyfield Improvement Group and Crichton Lang Court Residents Group.
A silver gilt was given to Bonnie Dundee, Broughty Ferry in Bloom, Inverflora, Vist Falkland, Dunkeld and Birnam in Bloom, Kinnesswood in Bloom and Muthill in Bloom.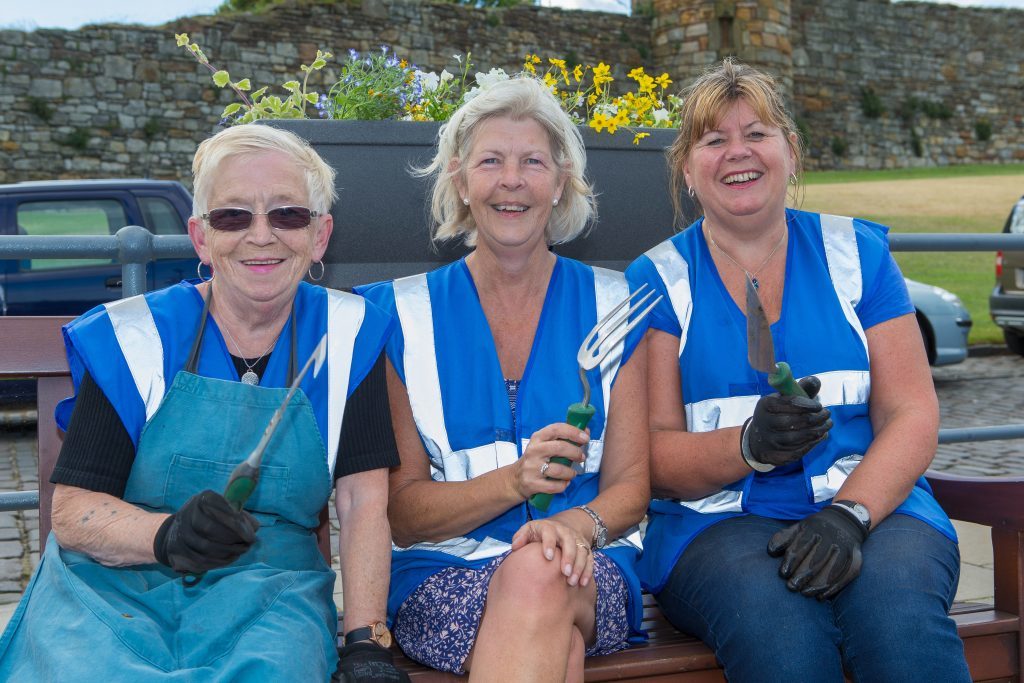 In the extra discretionary category the Dundee Flower and Food Festival received the David Welch Memorial Award for Something Special.
Dundee City Council neighbourhood resources convener Councillor Kevin Cordell said: "I am delighted that the Dundee Flower and Food Festival has won this prestigious recognition.
"Our festival really is something special, and that can be proved by the thousands of people who visit Camperdown Country Park for the event every year.
"It is a showcase for local produce and its competitions attract tremendous entries.
"The Dundee Flower and Food Festival is a superb example of the council working in partnership with a range of organisations to provide an entertaining weekend in a glorious setting.
"The festival would not be possible without the efforts of the people who work behind the scenes and I would like to thank them for their dedication and hard work."
Mary Law from Cupar in Bloom was delighted and described the discretionary community horticulture award as the "icing on the cake".
"That was a nice surprise," she said.
"It was for the sloped bed in East Road where we worked with SRUC Elmwood.
"Fife Council couldn't do it this year so we both took it on board, plants from last year were recycled and it celebrates 60 years of Cupar Floral Art Club."
All entries were assessed against the three core pillars of the Beautiful Scotland campaign – Horticultural Achievement; Environmental Responsibility and Community Participation.
Judith Kerr from Growing Kirkcaldy said: "It is great, we are pleased for all the groups and the guys in Fife Council who support us a lot.
"It is a real partnership – a lot of people in little groups are working all over the town."
One of the highlights of the project in Kirkcaldy is the revamp of a derelict garage space, where flowers compete against graffiti art.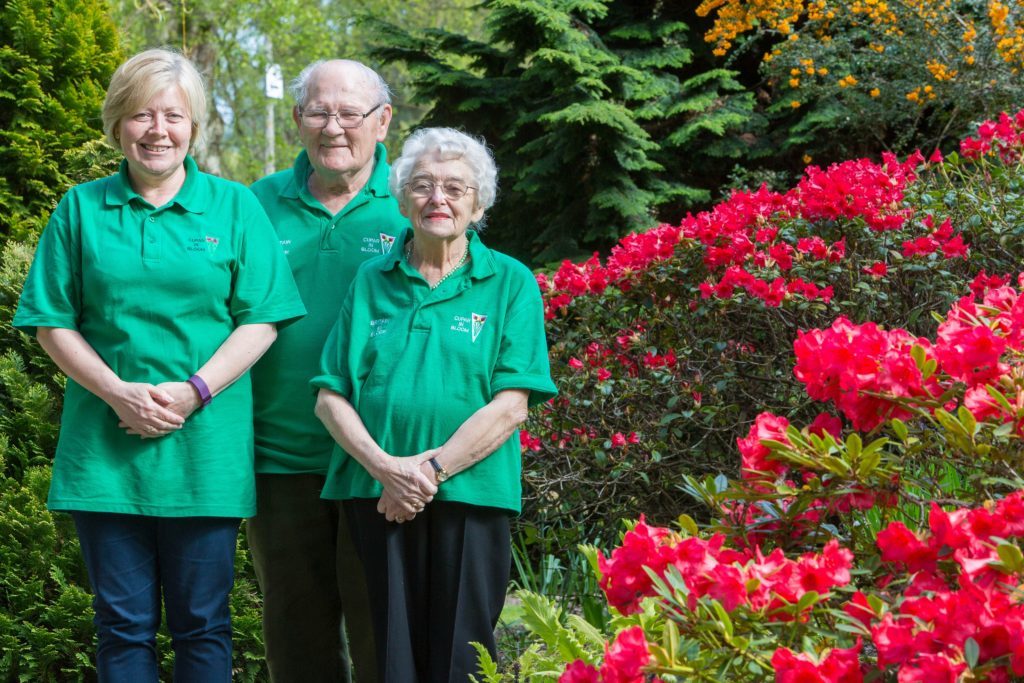 Carole Noble, Operations Director of Keep Scotland Beautiful, said: "Beautiful Scotland provides the opportunity for Scotland to celebrate the outstanding achievements of volunteer groups across the country and recognises the significant contribution they make in helping to improve our local environmental quality.
"Volunteers have worked tirelessly to ensure that the local spaces and places that they treasure are maintained to excellent standards.
"I would like to commend them on their efforts.
"In 2017 the campaign in Scotland reaches its 51st year. Keep Scotland Beautiful is delighted to, once again, celebrate and reward the dedication and achievements of the committed volunteers who create places that are good for our health, wealth and happiness."
Beautiful Scotland is managed by Keep Scotland Beautiful, a member of the RHS Bloom Federation.
Entrants are judged by a team of expert volunteer judges on their year-round achievements.
Awards are presented to a range of local authorities and communities who have achieved the highest scores in their categories, with discretionary awards given to those who demonstrate excellence in their commitment to the campaign.
Some of the winners will go on to represent Scotland in RHS Britain in Bloom in 2017.