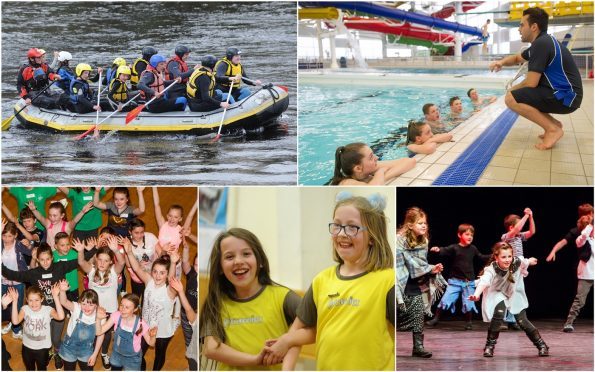 A report which lists Perth and Kinross as one of the best areas to bring up children has been hailed as a "fantastic accolade".
Alexander Stewart, a former Perth councillor who is now a Scottish Conservative MSP for Mid Scotland and Fife, was reacting to a report issued by Halifax-Lloyds Banking Group which ranks Perth and Kinross among the top 50 in the UK for quality of life.
The survey used Office for National Statistics figures to make its findings. Factors examined included class size, spending per pupil and academic results.
Mr Stewart, who served on education committees for Perth and Kinross Council for more than 15 years, welcomed the report's findings and said the quality of life for children in the area is "exceptional".
"I grew up in Perthshire and it helped develop my potential," he said.
"Children today have even more opportunities to develop and to strive – they have a massive gambit."
He continued: "When I served on the council's education committee I was always impressed by the facilities that were available for children in Perth and Kinross. This includes nurseries, schools, out-of-school clubs and sports clubs.
"Being one of the top places in the UK to bring up children is a fantastic accolade and is also good for schools, housing, the economy and the environment in Perth and Kinross.
"The findings of this report once again show what good facilities there are for children in Perth and Kinross. The quality of life is exceptional and this report is wonderful news for the area."
Councillor Ian Campbell, leader of Perth and Kinross Council, added: "There are many reasons why Perth and Kinross would rate so highly – the fantastic natural environment we enjoy here, the high standard of education delivered in local schools, the close-knit communities in both urban and rural areas, a low level of unemployment, and a real diversity of leisure and recreation opportunities on our doorstep.
"All of these play their part in making the area a great place for children and young people, and as a council we are continuing to work in partnership with our residents and our partner agencies and organisations to make a difference to the younger generation in Perth and Kinross now and into the future."
Russell Galley, managing director of Halifax, said: "Measuring the best quality of life for children covers a range of factors including class size, spending per pupil and academic results.
"Kids in the top-ranked places will often be surrounded by a greater proportion of adults in full-time employment who also consider themselves to be happy."
The Orkney Islands came first in the top 50, with Perth and Kinross placed 13th.
Dundee, Angus and Fife were not listed in the top 50.