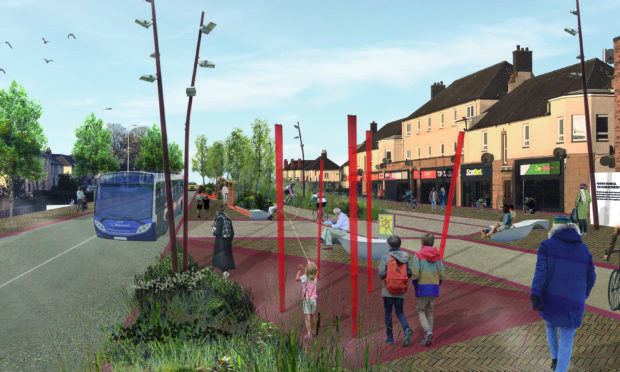 The leader of Perth and Kinross Council has committed to cycle to work whenever possible as the competition to win funding to make the city more walker and cyclist-friendly hots up.
Karen Reid, chief executive, is backing the bid to win half a million pounds from active travel charity Sustrans to transform key routes into, out of and around the city centre.
New images of how the city would look after the changes have now been produced.
Perth is up against nine other bids – including those from Dundee and Angus – to win the vital cash.
Hundreds of people attended three consultation events in the city and were able to catch a glimpse of images that show key routes, such as Scone to Bridgend and Glasgow Road, as they would look after the proposed work is complete.
The council has already been given £50,000 to prepare its bid.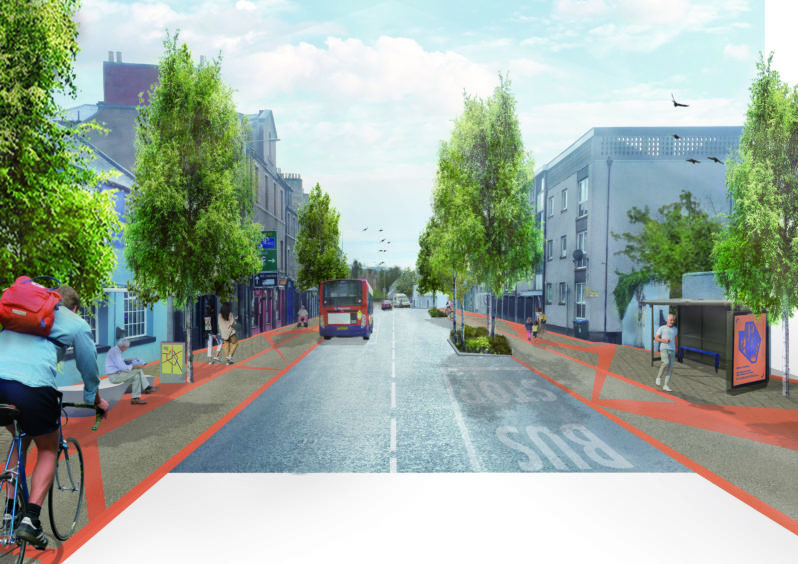 Karen said: "I think that active travel is essential for a whole host of reasons – for health and wellbeing, to promote environmental sustainability, to reduce congestion and to improve air quality.
"I intend to cycle to work from March onwards wherever possible. Cycling is a great way to see the local area differently, it's a completely different perspective from driving a car. It enables me to enjoy new routes within our communities and meet new people.
"I also find that I can spend my time cycling to think through some of the issues happening within the council and our communities and most importantly, as an ambassador for Perth and Kinross, cycling is a great way of living life well."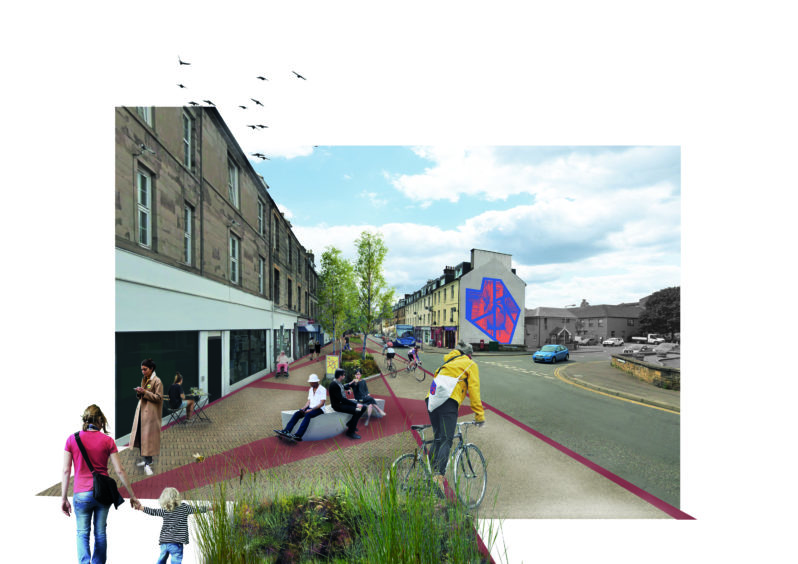 As well as an artist's impression of key streets, visitors to the consultation events viewed a map of the proposed routes, planners having allocated each a colour.
They show routes from Broxden and Noah's, from the new Bertha Park development and Inverlamond and along Edinburgh and Dundee Roads, as well as from Scone, through Bridgend, all to the city centre.
With judging due to begin in April this year, councillors, officers and campaigners have been working with project management consultants.
Councillor Lewis Simpson, active travel ambassador, said: "It's been great to see the enthusiasm and interest which the artist's impressions have generated.
"Over the three sessions – where council staff have engaged with communities on proposals for investing in healthy streets – there have been thoughtful comments, new ideas and relevant feedback.
"I would like to thank everyone who has participated so far. You can still have your say by visiting activeperthproposals.commonplace.is or sending any questions to citydevelopment@pkc.gov.uk"