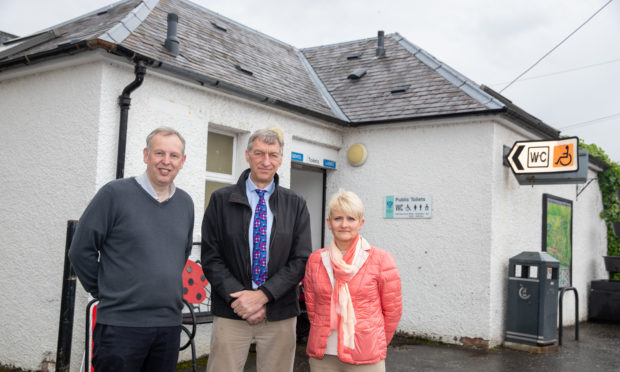 Business owners in Pitlochry are calling for the town's public toilets to be kept open longer as the busy tourist season approaches.
The council-run block is currently open from 9am to 6pm, and costs 50p a time to use.
However, dozens of tour operators make a pit-stop in the town on their way back to Edinburgh from Loch Ness in the evenings.
Traders reckon as many as 300 holidaymakers descend on Pitlochry between 5.30pm and 7.30pm to find no public facilities available.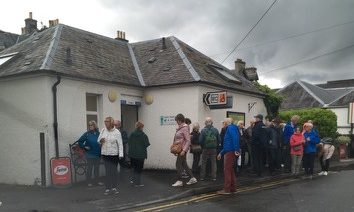 Some local businesses have signed up the the council's Pitlochry Comfort Scheme, which pays them if they let tourists to use their loos.
However, local traders believe the council could be making a profit from visitors wanting to spend a penny by staying open for an extra hour.
Natalie Johnson, who runs the Scotch Corner ice-cream and sweet shop says Perth and Kinross Council is not doing enough to persuade visitors to stick around.
She said: "Pitlochry is a tourist town and I feel we are not catering for them. It's really busy in the evening and we're not providing a service.
"These are the busiest toilets in the region and the only ones that make money. The council is paying for a scheme to businesses when they could be making money from staying open an extra hour."
Mark Wood, who runs MacKenzie's Coffee House, hasn't signed up the the scheme but allows tourists to use his toilet anyway.
He said: "Sometimes more people use my toilet than buy from me in a day. I've not signed up to the scheme but anyone can use my toilet, as long as they don't mind queuing.
"There can be a 20-minute queue. People are on holiday and we should be making sure that they have a great experience.
"The 50ps would add up and cover the costs, and allow people more time to spend in the shops and cafes."
Highland Explorer Tours operator Dougie Johnston said: "There's a tsunami of coaches in the evening. These are the last toilets until Broxden.
"I can imagine it's not great for hotels when all these people flood in. At 50p, staying open until 7pm would pay for itself."
SNP councillor Mike Williamson said: "The current opening and closing times times are putting a lot of pressure on local businesses, particularly in the early evening.
"I've been approached by businesses who have requested that opening times are extended. With over a dozen tour operators returning from their popular Loch Ness Trips, Pitlochry is a perfect place to stop. One operator alone brings over 17,000 visitors per year.
"Extending the opening hours of these toilets would certainly reduce pressure on the local comfort schemes when coaches get delayed."
Perth and Kinross Council were approached for comment but are yet to respond.