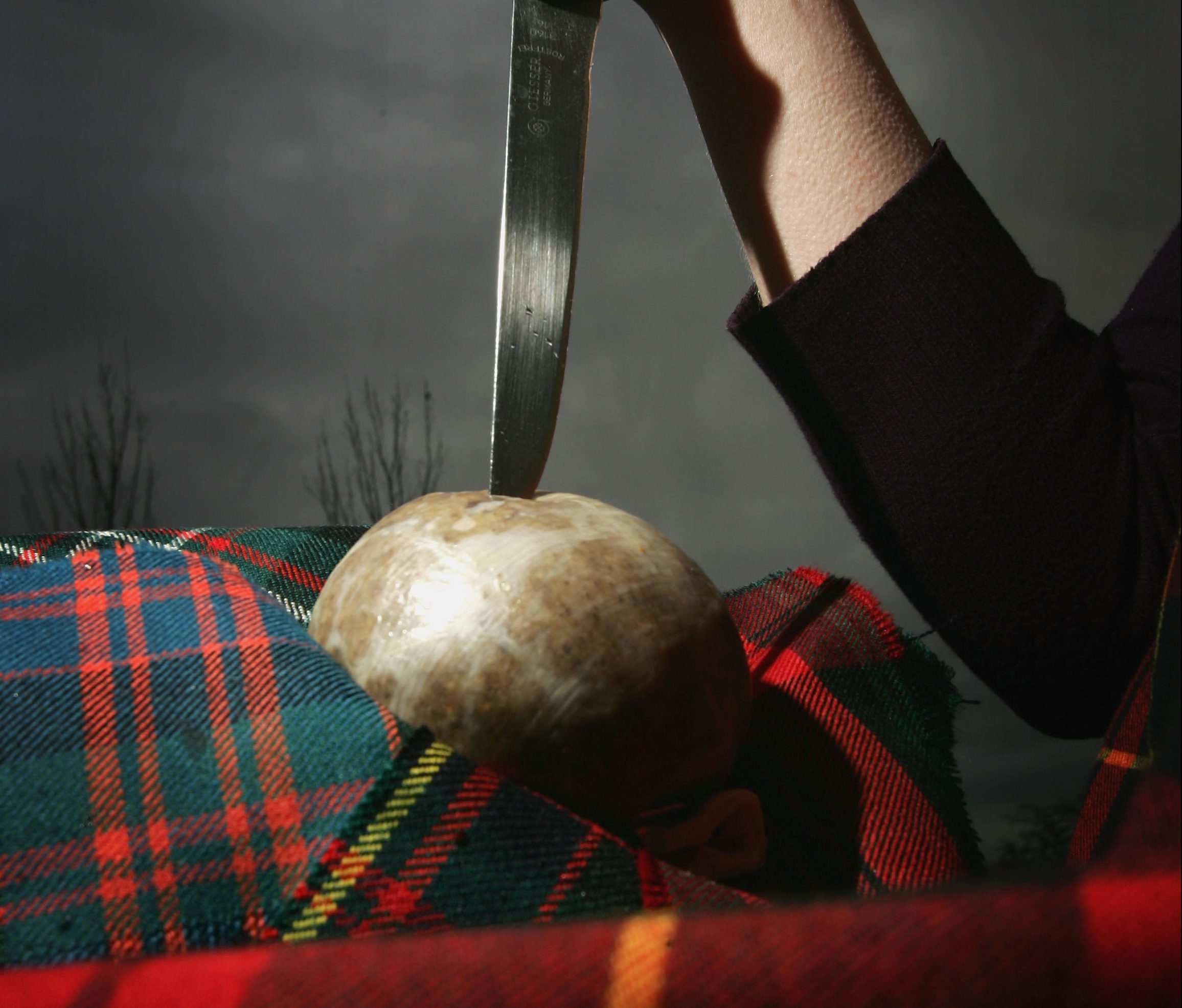 Scotland's leading haggis maker has warned of a triple whammy of political uncertainty as his peak season begins on St Andrew's Day.
James Macsween said Brexit, preparations for another independence referendum and delays in a flagship deal to export haggis to America is causing significant headwinds.
Peak haggis season begins today, carries on through Scotland's winter festivals, and culminates on Burns' Night on January 25.
But Macsween — whose family firm produces two-fifths of Scotland's haggis — said the current political climate is creating a list of concerns as lang as his arm.
Costs have risen by around a quarter since the pound plummeted and Macsween fears he could soon face new export restrictions.
The haggis maker is also "anxious" about a second independence referendum and called for a massive threshold of over 75% if the vote is re-run.
A deal to end a 45 year ban on haggis in America has also stalled, with planned inspections by the US Department of Agriculture (USDA) delayed by up to six months.
Macsween said: "A lot of food machinery that we buy comes from the continent.
"We have just bought a new machine which went from about £80,000 to £100,000 because the exchange rate was so dramatically different last year.
"Central Europe is our biggest export market. Europe is dead easy, you put it on a lorry and it arrives in Europe.
"That potentially might get an awful lot harder if we have a hard Brexit.
"We're already seeing increases in raw material prices.
"We could see more legislation on importing products into Europe, because you may need more documentation than you need right now.
"You may need to start filling out customs documentation, tariff forms and stuff that we probably don't even know about if we do leave Europe properly."
Macsween is sceptical about the SNP's plan to keep Scotland in the single market by any means necessary – including independence.
"I think we will probably be forced to use the euro as our currency," he said.
"I'm a bit anxious about that. I think we've got a better voice as a bigger organisation, rather than just a small country."
He added: "I would recommend that they change the percentage that they have for a referendum before it becomes sacrosanct. At least 75 or 80 percent has to be the majority for a change.
"Just crawling over the line is not a robust way of deciding these life-changing events."
Macsween hopes the US deal could make the weak pound work in his favour, but said devaluation is unlikely to make US and UK agricultural authorities work any faster.
"They're really not that interested in trying to help a business reduce its Brexit losses," he said.
"The plan is lamb and beef exports will be in to America next year – but that, sadly, is a wee bit behind schedule.
"The USDA was supposed to be doing some audits on slaughterhouses and meat cutting plants before Christmas, but that is not going to be done until about quarter one or quarter two next year."
The UK Government said it is committed to securing a Brexit deal that works for UK businesses, including Scotland's food industries, and pledged to work with US authorities to lift the haggis ban promptly.
A spokesman said: "The biggest challenge to companies such as Macsween is the threat of Scotland being taken out of its most important and valuable single market – that of the United Kingdom.
"The UK market is worth four times as much to Scottish businesses as the EU market and it is vital the integrity of that market is maintained."
A Scottish Government spokesman said: "Brexit is by far the biggest threat to Scotland's jobs, prosperity and economy, and that is why we have always been clear that remaining members of the EU – and members of the world's largest single market – is the best option for our future."
He said a "significant milestone" in lifting the haggis ban was reached on 16 September when the US concluded its public consultation on imports of of EU lamb.
He added: "Discussions with United States Department of Agriculture (USDA) are ongoing, and we are hopeful that the restrictions on the export of lamb and haggis will be lifted during the first half of next year."
The Scottish Government said it is working with haggis producers to find a recipe which is acceptable for the US market, and is also preparing a wider study on Brexit's impact on Scotland's food and drink industry.