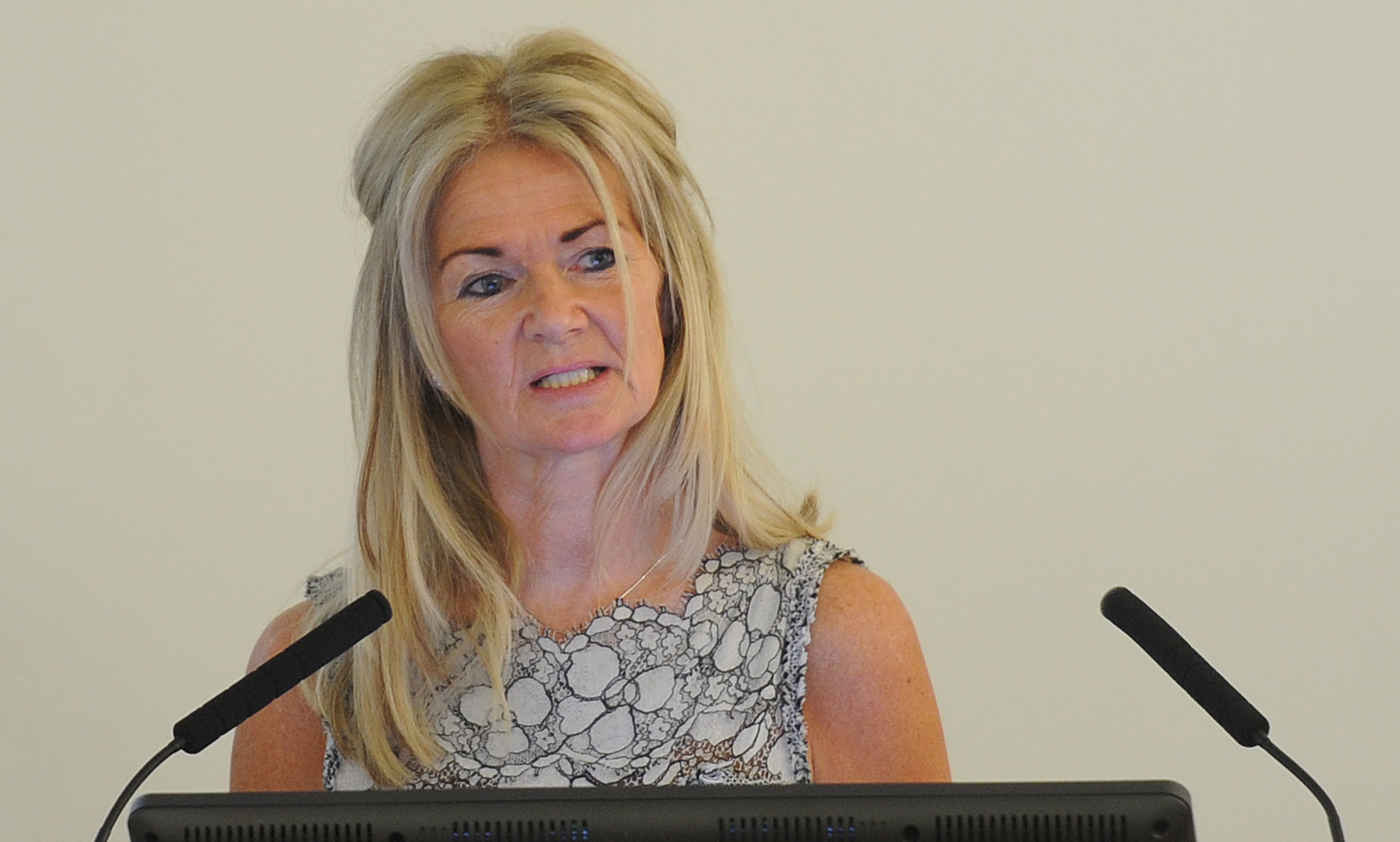 An MSP has called for a review into how public money is spent on chief executive pay-offs following confusion over Lesley McLay's exit package.
The former boss of NHS Tayside was forced out in April after failing to get a grip on the organisation's finances.
But she is getting nearly £90,000 to cover six months' salary and other payments as part of the termination of her contract, The Courier has been told.
Jenny Marra, who is convener of the Holyrood committee in charge of scrutinising public spending, earlier reported the figure was more than £300,000, which the health board said was "categorically untrue".
Bill Bowman, the Tory MSP who sits on the public audit committee, called for more transparency.
"In order to restore full confidence in the process and the way in which taxpayers money is being spent, the arrangements should be verified by an independent source," he said.
"The public – and in particular patients and staff at NHS Tayside – have the right to know exactly what has happened."
The public spending watchdog is set to produce another emergency annual report this year into Tayside's financial situation, which would involve looking at the payments to the departing CEO.
That is likely to report in the autumn.
Ms Marra said the £90,000 payment was "inappropriate".
"SNP politicians should explain to their constituents why they think it is acceptable for a health board that has been chronically underfunded by their own government to reward failure," the Labour MSP added.
"If NHS Tayside had been honest about the extent of this pay off in the first place, the board could have gone some way to starting to rebuild trust with patients and staff.
"Instead, it has now been forced to release this information that should have been made public in the first place."
An Audit Scotland spokesman said it would review any severance payment as part of its usual audit work on NHS Tayside.
"We publish the annual audit report for every health board on our website each year," he said.
"In addition the Auditor General expects to produce a report to parliament on NHS Tayside under section 22 of the Public Finance and Accountability (Scotland) Act 2000, as she has done for the last three years."
Ms McLay, who earned £125,000-a-year as chief executive, was at the helm during a series of financial scandals at the health board.
That included the use of donations for general expenditure and manipulating digital healthcare funds to make the board's financial position look more favourable.
NHS Tayside has said Ms McLay received what she was "contractually entitled to and nothing more upon leaving the organisation".