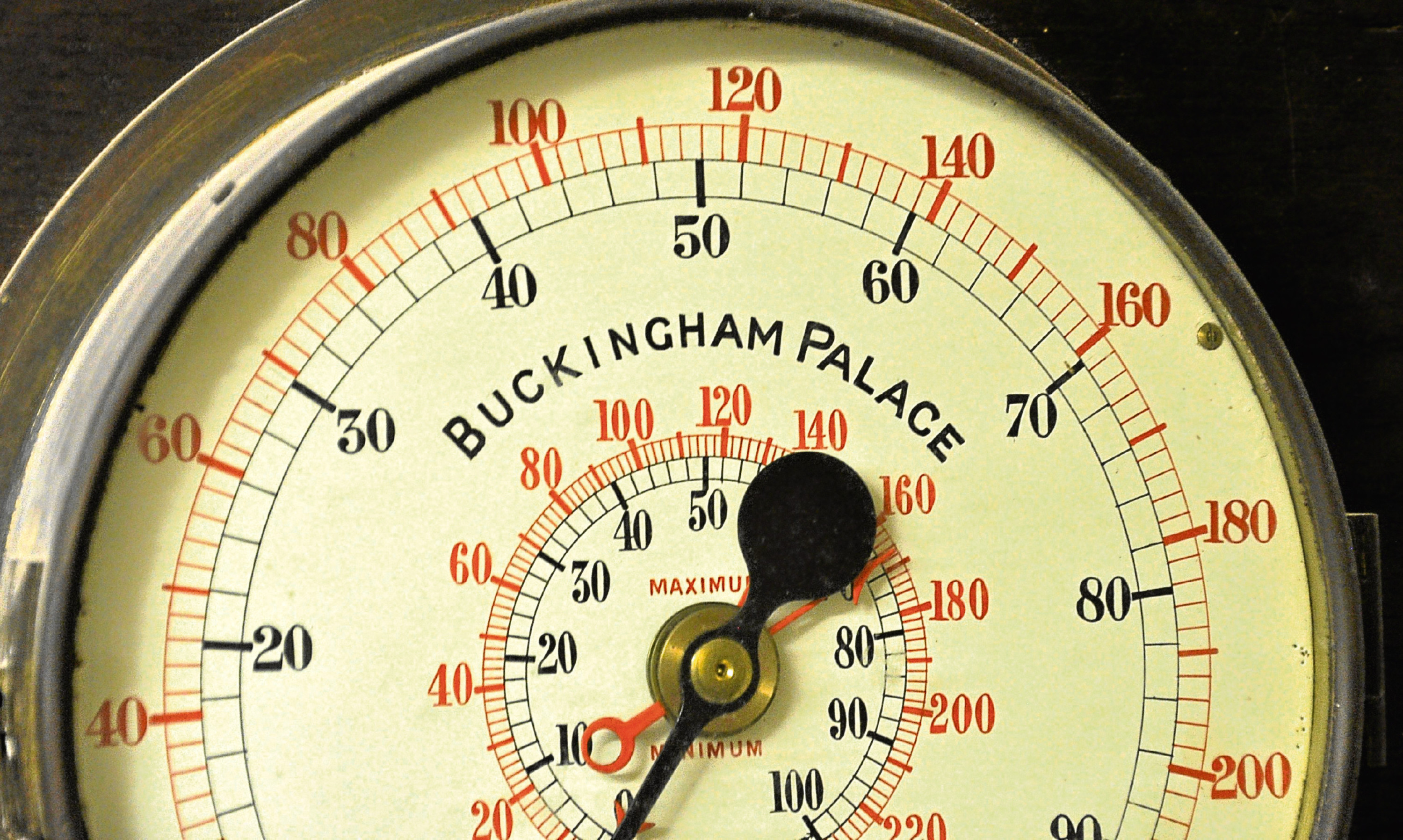 Sir, – I was shocked but not surprised to see you managed to hide the disgraceful and insensitive news about the repair bill for Buckingham Palace in a small article on page 25 in Saturday's issue.
I do not understand, in this period of economic austerity, why this story did not merit a more inquiring and indeed prominent story.
How can this be justified when we need more public funds spent on affordable housing or, for example, our mental health services as many correspondents have mentioned in recent months on The Courier letters pages?
The sums being proposed could probably build 10,000 new houses.
Why was the palace allowed to deteriorate to such an extent that it now requires such a major spend?
Any homeowner knows that electrics, plumbing and heating systems need upgrading from time to time.
The news was announced on the same day the BBC Children in Need campaign was taking place. This was clearly no coincidence and was an attempt to hide or deflect the impact of the story.
However, the timing was completely insensitive when the UK public was being asked to help those less fortunate, whereas the UK taxpayer is being burdened by this additional subsidy to the establishment.
I am not a betting man but I would be willing to suggest the work on Buckingham Palace will grossly exceed £369 million but we will probably never be told. It will be swept under a very privileged establishment carpet.
Stephen Taylor.
31 Balgeddie Gardens,
Glenrothes.
Police station will not close
Sir, – Once more, the future of Broughty Ferry police station is being called into question, this time by the Liberal Democrats (November 19).
I am disappointed that Liberal Democrat MSP Mike Rumbles continues to peddle the lie that the station is to close, as it has been well reported that Police Scotland is proposing to consult with the local area on moving from the current office on the north side of Brook Street (which it leases) and back into the old office on the south side of Brook Street, which it still owns.
This was reiterated by Police Scotland only this week at Broughty Ferry's Local Community Planning Partnership and as this was a meeting held in public, there is no excuse for the continued scare-mongering by the Liberal Democrats.
There will be no loss of police function in Broughty Ferry, which is to be welcomed.
Broughty Ferry is a thriving business district with a busy night-time economy and this continuing police presence will provide reassurance to both businesses and residents alike.
The Liberal Democrats are suggesting the Scottish Government is to blame, when clearly this remains an operational matter for Police Scotland.
Councillor Kevin Cordell.
The Ferry Ward,
City Chambers,
Dundee.
Do not replace chief executive
Sir, – I write in support of the letter from George Sangster, Never cut customer service in a downturn (November 18). He is obviously a man with a wealth of experience in industry.
I agree totally with his conclusions and confirm his views of consultants.
In my experience they ask questions about your problem then tell you the answer that you knew all along and charge you handsomely for it.
As we used to say in the computer industry: consultants borrow your watch to tell you the time.
Having spent a career in high-tech – computing, software, telecoms, the internet – I have seen many a boom and bust.
In such a people- oriented business one does what Mr Sangster suggests – cuts salaries of managerial non-customer-facing staff by at least 10%, remove layers of middle management, and never, ever cut frontline staff until the enterprise has failed.
Which brings me to a further point. I understand that Angus Council chief executive Richard Stiff is retiring. Why replace him at all?
Surely the three current strategic directors can work together to deliver the best for the people of Angus?
With each of the directors having an equal voice, there would be no hint of favouritism for – or against – any particular directorate.
Each of them would stay on the same salary and package, providing a net saving of the entire cost of the chief executive.
Peter Burke.
14 Collier Street,
Carnoustie.
Train row was engineered
Sir, – It is intriguing to note the calls for transport minister Humza Yousaf to be sacked following widespread disruption across the rail network on Thursday.
As we now know, the disruption to the rail service was caused by a broken-down train between Haymarket and Waverley stations in Edinburgh.
It affected passengers in the Central Belt but it also caused delays to trains travelling to Inverness, Aberdeen and on the Borders Railway.
While this is clearly deeply inconvenient and frustrating for commuters, I cannot recollect calls for the UK Secretary of State for Transport Chris Grayling to resign when a train breaks down on the network south of the border or calls for Mike Brown, as Transport Commissioner for London, to be sacked should a train break down on the London Underground.
Improvements must happen and those organisations involved in running the rail network in Scotland held to account, but to call for the resignation of a minister due to a broken-down train is nonsense.
Alex Orr.
77 Leamington Terrace,
Edinburgh.
Reconnect Levenmouth
Sir, – The hysteria whipped up following a major technical hitch with the trains, along with the recent campaign related to Abellio's punctuality record is frankly embarrassing.
All mass transit systems suffer periodic disruption while, on average, nine out of every 10 trains in Scotland reaches its destination on time.
There is a strong case for rail renationalisation but this furore over last week's disruption smacks of the opportunism of vested political interests.
If apologies are to be offered for poor rail performance, then Levenmouth and the East Neuk should be first in line to receive them.
A catchment of more than 45,000, including the most deprived communities in Scotland, is now 47 years without trains despite the line being in place under Network Rail ownership and Fife Circle services easily extendable.
Connectivity to work and study opportunities in the likes of Edinburgh requires a two-hour express bus journey.
Rather than indulging the privileged whingers who complain of a bit of inconvenience or occasional delays to otherwise adequate rail services, we have a much stronger case for receiving an apology from the transport authorities and immediate action to rectify this injustice.
(Dr) Allen Armstrong.
28 Viewforth,
Buckhaven.