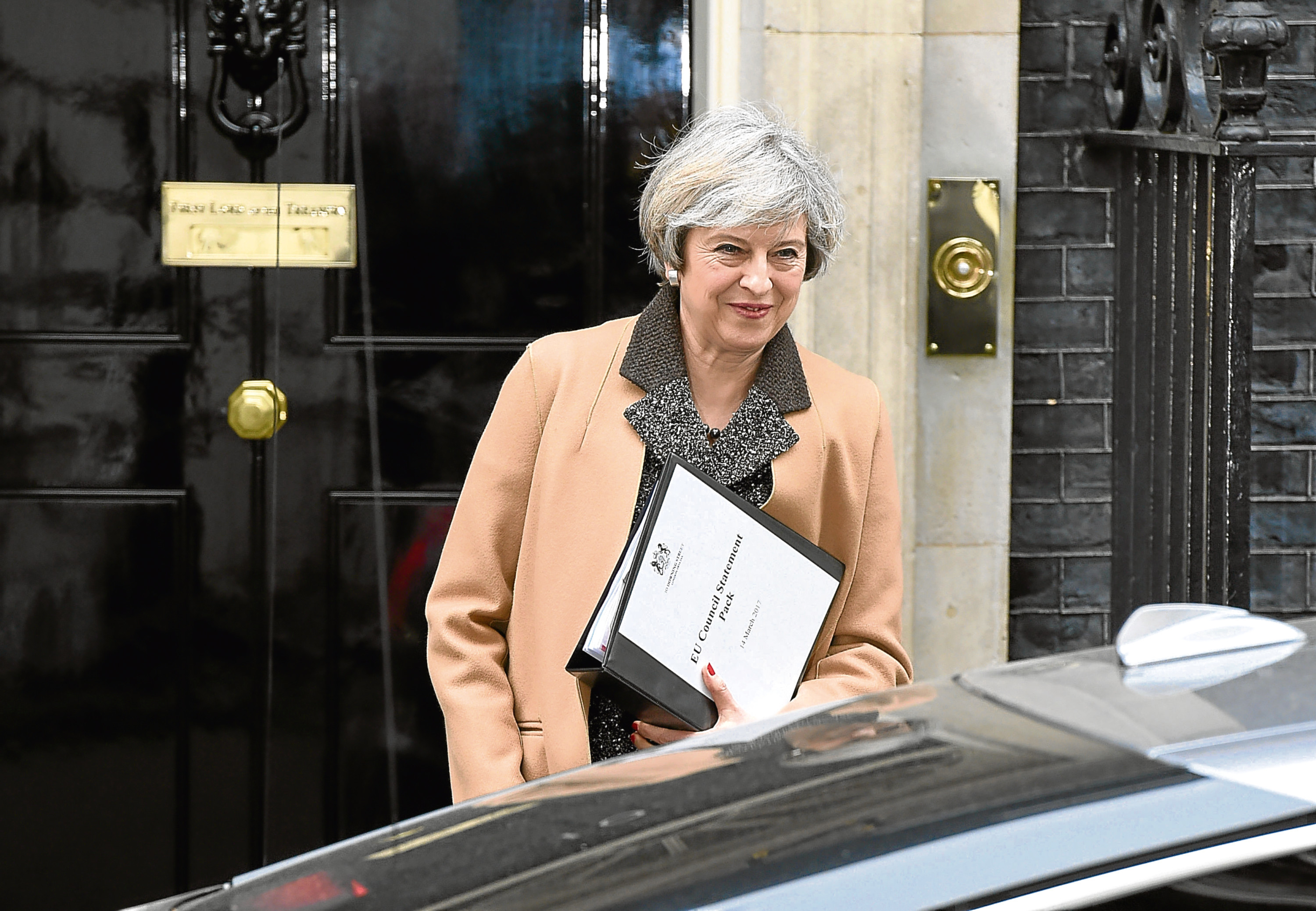 Sir, – First Minister Nicola Sturgeon makes great play of a second referendum giving Scotland the democratic choice on Brexit that we "deserve", and also makes the cheap point that Theresa May was not elected as Prime Minister.
But to get the approval of the Scottish Parliament for a second referendum, her minority government will rely on the Greens, whose six MSPs in the recent Scottish elections won a grand total of 13,172 constituency votes out of a total of 2,279,153 cast.
In comparison, the Liberal Democrats' 178,238 constituency votes got them five seats.
Such are the vagaries of PR, however, it cannot be right that this momentous decision will rest on one Green MSP's vote whose whole party only attracted one out of every 173 votes cast, or one for every 400 people living in Scotland.
In fact, not one single person had the opportunity to vote for their leader, Patrick Harvie, who was a list candidate.
Allan Sutherland.
1 Willow Row,
Stonehaven.
Scotland's youth betrayed
Sir, – French people living in the UK have an MP to call their own in the French Parliament. What a good idea. Even Turks living in the EU are still involved in their own domestic politics.
One of the more cynical actions of Alex Salmond during the 2014 independence referendum was to ban from voting those bright young Scots whom he had failed so badly and who had, therefore, to seek a future in England or elsewhere in the EU and around the world.
The SNP did have form here for they had already sacrificed Scotland's college students on the altar of free university tuition.
Since then, the educational PISA tables show how far the SNP is failing all of Scotland's youth.
If the SNP really has the best interests of Scotland at heart then they should want to include the views of all Scots in any second referendum, including those whom Nicola Sturgeon and Alex Salmond have forced to move away by their dismal failure to provide opportunities for them to flourish at home.
The SNP seems to think that we should be in Europe and like Europe. Unlike the French, I fear that they plan to betray the Flower of Scotland, the best of our youth, all over again. If they succeed, the outflow of talent is likely to become a torrent.
A C Grant.
Alturlie,
Freuchie.
Prestwick is a money pit
Sir, – The recent £3.7 million extra funding to Dundee airport to keep a link open to London Stansted has been given possibly as the last effort to prove if Dundee can be profitable, or drain even more cash from Holyrood and Dundee City Council.
But even £3.7 million pales into insignificance against the loss making Prestwick Airport. Purchased for one pound by the SNP Scottish Government, mainly as a political gesture, Prestwick has since swallowed more than £50m of our Scottish taxes to subsidise its totally unprofitable runways. That figure is still rising year by year.
Edinburgh, Glasgow and even Aberdeen airports report rising usage, but Prestwick figures remain static and must rate as the worst investment ever made by the SNP.
Angus Brown.
The Orchard,
Longforgan.
What are plans for new coin?
Sir, – After reading about the new 12-sided pound coins, pictured, coming into circulation on March 28, I wonder what will happen to the lockers and shopping trolleys which accept the round coin at present.
Will they be adapted in time or will the new coin also fit into the slots as they do now?
Does anybody have information?
Fiona McMillan.
6 Ethiebeaton Terrace,
Monifieth.
How many Scots jobs will be lost?
Sir, – During a debate at Westminster on the EU withdrawal, the SNP MP for north-east Fife, in his speech, estimated that many Scots would lose their jobs if the UK leaves the EU.
However, he was unable to estimate, when asked, how many Scots would lose their jobs if Scotland leaves the United Kingdom.
Now that he has had time to reflect, his constituents are entitled to learn what his conclusions are.
RHL Mulheron.
28 Cowgate,
Tayport.
Unionists are running scared
Sir, – The reaction of unionists to the news of another Scottish independence referendum was predictable and amusing.
With no sense of irony, unionists attacked the economic case for Scottish independence while ignoring the cliff edge of Brexit that the UK is heading towards.
Unionists are on the run because they know that the Tories' vision of Britain's future is to sell anything that is not nailed down, carve up the NHS for private health companies, cling to this deluded belief of Britain as a great trading nation, and keep their friends in the City happy by sending workers' rights back to the days of the Victorians.
If that is their vision for Scotland's future, then they can keep it
RMF Brown.
Hill Terrace,
Markinch.
Basket case economy
Sir, – For many years the SNP was the most Eurosceptic of all those in Britain, campaigning vigorously to withdraw from what was then the Common Market in the 1975 referendum.
It was only after Margaret Thatcher's clashes with the EU that the SNP's love affair with Europe began on the basis that my enemy's enemy must be my friend. Exactly why the SNP expects Scotland, a bit-player like Belgium, Portugal and Estonia, to get a better deal from Brussels than London escapes me and, I suspect, many in the party.
Nicola Sturgeon justifies a second referendum on the grounds that Brexit is a fundamental change but the collapse of North Sea oil and a deficit of 10% of our GDP is an even greater change.
In fact, another economic basket case, especially one with its capital aptly based in the Athens of the North, is exactly what the EU does not need and it has been quick to point this out.
I fear receiving my pension in Scots pounds. The last time we tried to go it alone, the Scots pound started with a value of one pound sterling but was worth 8p at the 1707 union.
Rev Dr John Cameron.
10 Howard Place,
St Andrews.