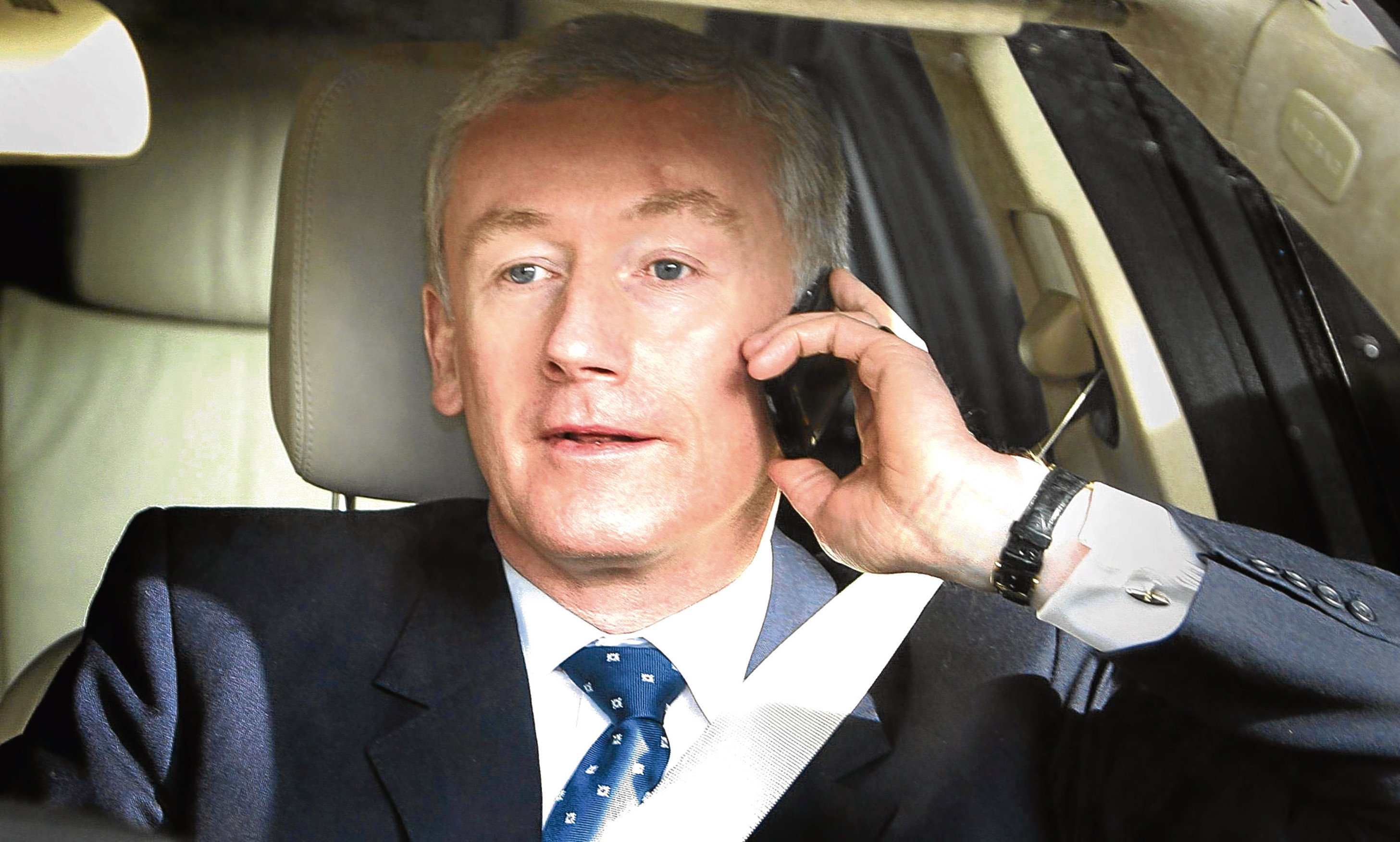 Sir, – RBS shareholders may settle out of court, but there are public- policy reasons for their case to continue.
Taxpayers bailed out RBS (and its directors) for £46 billion.
It remains publicly-owned. All "profits" from 2000 until 2007 were reversed immediately thereafter, with £60bn losses reported to date.
Its top brass retain phone number bonuses based on discredited numbers.
Lord Myners, Gordon Brown's responsible minister, allowed them to swan off with massive pension "entitlements" effectively paid by us (£713,000 a year for life from age 50 for Fred Goodwin) rather than limited to £27,000 like other bankrupt firms.
Little light was thrown by Mr Goodwin or former chairman Sir Tom McKillop at the only public hearing to date (Treasury Select Committee, February 2009).
Archie Hunter, audit and remuneration chairman, has not publicly confirmed he fully supported the rights issue prospectus and fully understood what Mr Goodwin was doing (such as with complex instruments of debt consolidation/collateralisation, which Sir Tom admitted he did not).
The Dutch regulatory authority has not explained its lax oversight of ABN Amro Bank whose acquisition by the RBS-led consortium caused RBS's downfall.
Serious questions remain, requiring explanations, which can be answered only in court to broaden our understanding of this debacle which is more important than the Rangers case.
John Birkett.
12 Horseleys Park,
St Andrews.
Misjudgment by Ms Sturgeon
Sir, – By June 8 most electors will feel politicians have had the nation on the campaign trail forever, subjecting us to petty point scoring and imagined threats while promoting obsessive agendas that stoke division.
Nowhere is this more acute than in Scotland where political arguments have been intensified by an unpleasant and worrying resort to tribalism.
The responsibility for this must lie with the SNP and Nicola Sturgeon's obsessive drive for breaking up the United Kingdom regardless of the cost. The collateral damage to Scotland's economy, education system, NHS and society is obvious to all but our ruling Holyrood elite.
Although the election called for by Theresa May is to give her a mandate to lead Britain out of Europe confidently, in Scotland, the choices are more complex.
We are judging the competence of the Scottish Government under Ms Sturgeon and not the UK Government under Mrs May while simultaneously judging the necessity for another independence referendum and once again on Brexit.
Ms Sturgeon has misjudged the feeling of a large number of Scots, many of whom will vote Conservative for the first time to register their objection to her pursuit of independence and lack of focus on issues which really matter.
Iain G Richmond.
Guildy House,
Monikie.
No need for Gaelic signs
Sir, – I write with reference to Saturday's article on Gaelic street signs in Forfar, which are an unnecessary waste of money.
Is this what we pay our rates for?
Whoever is responsible for this fiasco, I certainly hope they do not intend wasting more money placing them in other Angus towns where the Gaelic language has not been spoken for hundreds of years.
Surely this expense could have been used more effectively on more sensible initiatives.
Double language names are very confusing for visitors and townsfolk alike.
It would also be interesting to know who was initially responsible for setting this up and who was consulted about this. It was certainly not the residents of Angus.
Avril Simpson.
Field Studio,
Forfar.
Collusion by broadcaster
Sir, – Your political editor, Kieran Andrews, (May 29) in defending the BBC's decision to concentrate almost exclusively on issues devolved to Holyrood during this Westminster election, employs Sarah Smith's excuse that questions are dictated by audience choice.
Not so. The nurse he refers to was invited on to the programme by the BBC in order to give her another opportunity to ask a question she had been unable to during the Edinburgh edition of Question Time. This can only be viewed as collusion.
Concentrating almost exclusively on reserved issues during televised debates simply allows, by editorial choice, the unionist parties to escape scrutiny: most notably the Conservatives.
Using the same device allowed Ruth Davidson and the BBC to avoid any awkward questions regarding child benefit caps or pensions during her recent interview on Good Morning Scotland.
This is inexcusable. The BBC is, to all intents and purposes, actively campaigning in Scotland on behalf of the establishment responsible for its funding.
Ken Clark.
335 King Street,
Broughty Ferry.
Blunders by Angela Merkel
Sir, – The long years in charge of the EU's economic and political powerhouse are showing in Angela Merkel's increasing lack of judgment at key moments.
Certainly the US President's request that Nato members pay their fair share of costs and his refusal to endorse the grossly over-hyped Paris climate accord didn't merit her petulant over-reaction.
Then her infantile, Obama-style grandstanding on the admission of refugees created mayhem in the EU in general and the Balkans in particular.
But, above all, treating David Cameron with open contempt and sending him home without the merest trace of fig-leaf means she cannot entirely escape blame for the Brexit disaster.
Rev Dr John Cameron.
10 Howard Place,
St Andrews.
Only Tory vote can save union
Sir, – I believe I have just witnessed the final nail in the coffin of the Labour Party in Scotland with Jeremy Corbyn announcing he would open discussions with the Scottish Government over a second independence referendum.
Is he completely out of touch with the electorate in Scotland?
The latest opinion polls suggest a second divisive independence referendum is not wanted by the vast majority of Scots.
It seems he will say anything to get elected but has scored an own goal. If he thinks that people who want a second referendum will vote Labour then he is delusional as most passionate independence voters will vote for SNP, as independence is at the heart of everything they do to the neglect of everything else.
It is now clear that only a vote for Conservatives will protect the union.
Gordon Kennedy.
117 Simpson Square,
Perth.