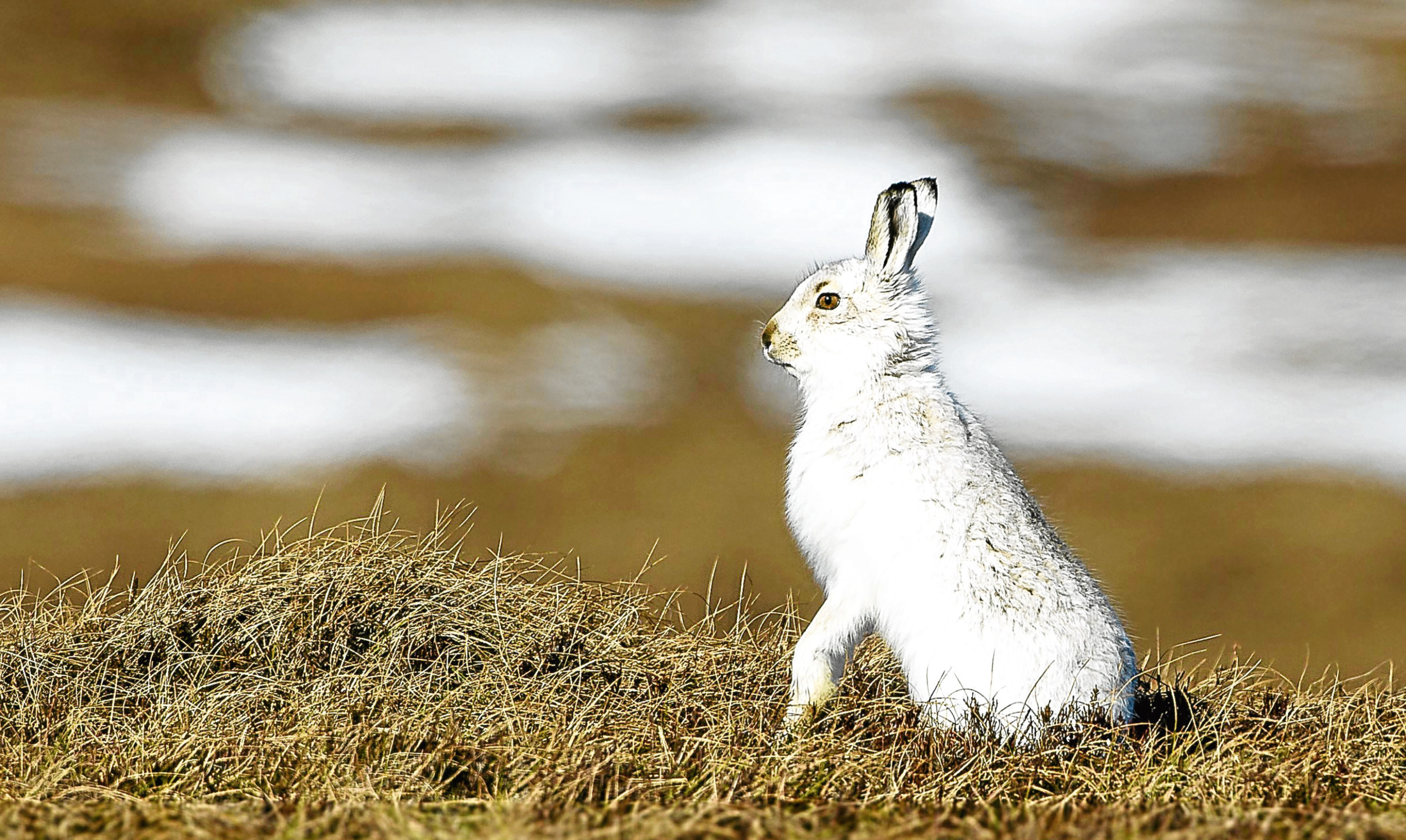 Sir, – While mountain hares are much-loved mammals (Charity's plea to stop hare culls July 31), it should be recognised that Scottish managed moorland creates fantastic reserves for the species and so they are found there in far higher densities than in other parts of their range in northern Europe.
Controlled culls of certain species are carried out by different organisations, including conservation bodies, and culling of hares in this way is no different to managing deer or rabbit populations.
Mountain hare populations move in cycles and are only culled when numbers are high in order to prevent grazing damage to fragile habitats, tree planting schemes and for limiting the spread of tick-borne diseases such as Louping ill and Lyme disease.
Culling is normally undertaken by estate staff but on occasion, guests take part under the supervision of gamekeepers, similar to the control of deer.
This is not new and can provide a small source of income to an estate.
Moorland keepers have extensive experience and use a variety of methods to assess population numbers and the appropriate level of control.
A number of estates are working with the Game and Wildlife Conservation Trust and the James Hutton Institute (funded by SNH) to develop new methods of counting hares and this research should be completed later this year.
Scotland's Moorland Forum will also be publishing a best practice guide to management of mountain hares in the next few months.
Tim Baynes.
Scottish Moorland Group,
Stuart House,
Eskmills Business Park,
Musselburgh.
Success of Crail Festival
Sir, – Congratulations to chairman Ian Mooney and his committee and team of volunteers for what has been, by any standard of measurement, a triumph of a festival at Crail.
The Crail Festival, surely one of the oldest in Fife, lasts for 11 days with around 40 events for both adults and children.
The standard and variety was second to none from the legendary Horse McDonald, to the comedy of Vladimir McTavish and The Wit and Wisdom of Alan Bennett by Red Wine Productions.
For the children there was a rock pool guddle, a fossil hunt, archery, fused glass glasses and much more.
We should not forget Crail Festival Putting Green which, with the help of Crail Golfing Society, was in tip-top condition and a triumph for the community with 40 or so people on duty during the ongoing period the facility is open.
The weather was not always kind, especially for the street market, but despite that, all involved remained cheery. They should take great pleasure and satisfaction from this year's event.
Tony Kingsbury.
Chairman of Crail Festival Society Trustees.
11 Marketgate North,
Crail.
East End streets are a mess
Sir, – One can but sympathise with Dundee's West End residents as the extent of the cleansing department's problems seem to grow worse by the day.
However, the East End of the city has not escaped either.
Our once-proud show scheme, the Aberdour-Abercromby Street complex, now suffers the same problems as our fellow Lochee citizens.
Our streets and pavements have been neglected and unswept for weeks if not months, with a healthy crop of weeds flourishing by the kerbside.
Strathmore Street, one of Barnhill's main thoroughfares, still has last autumn's leaves nestling by weedy boundary walls.
While parking my car in Broughty Ferry last Saturday, I was astonished to see a street orderly sweeping a litter-free Amphibious Ancients pier (no doubt on overtime). Who organises this?
The cleansing department has obviously had its funds cut, the same as all other departments but the problem does not stop there.
The main reason for the state of our city is that our managers don't seem to know how to manage.
I know from personal experience that there were management and supervisor courses available at night school.
I don't know if such courses are still available, but they are certainly sorely needed.
James Davie.
33 Aberdour Place,
Barnhill,
Dundee.
SNP has no plan for Scotland
Sir, – SNP Westminster leader Ian Blackford wants to talk about what an independent Scotland would look like.
Wasn't that what the White Paper of 2013 was meant to tell us?
Wouldn't it have been appropriate to have that at least sketched out for us before the SNP government forced a motion in favour of a new Scottish referendum through the Scottish Parliament?
Pro-union people have always said that the SNP has been offering us a pig in a poke. Now Mr Blackford inadvertently admits that.
Mr Blackford's other admission – again probably inadvertent – is that he looks forward to discussing what a separate Scotland would look like "over the coming years".
That is a clear indication that he does not envisage a new referendum taking place any time soon.
How many coming years is he talking about? Perhaps as many as would genuinely constitute a generation?
The SNP has no plan for a separate Scotland, and above all it has no economic or financial plan.
Voters have for years been asked to vote for it and its project (secession from the UK) on the basis of nothing tangible.
At least Mr Blackford has now admitted what many of us already knew.
Jill Stephenson.
Glenlockhart Valley,
Edinburgh.
EU provides vital protection
Sir – The definition of Scotland's whisky is already incorporated into British law.
As I recall it, our law defines Scottish whisky as exclusively a potable spirit that has been matured in oak casks for a minimum of three years in Scotland.
That definition is accepted throughout Europe and almost every other country.
Of course, only the European Union is big enough to be able to enforce that definition around the world including with the Japanese who agreed with the European Union not to charge exceptional duties on either imported brandy or whisky.
We will miss that power if/when we leave the EU.
Andrew Dundas.
34 Ross Avenue,
Perth.
Striking display of wildflowers
Sir, – Many thanks once again to Dundee City Council parks department for the wonderful display of wildflowers, especially along Riverside Drive.
They brighten the darkest of days.
Judy Connelly.
51 Monifieth Road,
Broughty Ferry.