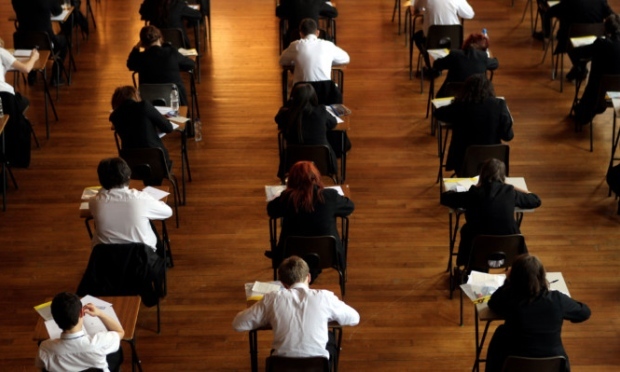 Madam, – As a coalition of independent and third sector organisations that supports children and young people with additional support needs (ASN) we are delighted to see the Scottish Government announce a review of the presumption of mainstreaming.
The presumption sees all children taught in mainstream schools unless certain exemptions apply.
Currently more than a quarter of the pupil population have ASN, an increase of more than 68% since 2012, but this is against the background of 500 fewer specialist ASN teachers and a reduction in support staff.
A lack of support means many of these vulnerable children and young people are not having their educational and social needs met.
This is also putting pressure on fellow pupils and teachers, with many of the latter lacking the necessary training to provide the specialist support required.
Indeed, there are a considerable number of pupils with ASN who feel more excluded in mainstream schooling than they would do in a specialist environment.
It is clear that many of those with ASN currently supported in mainstream schools would have their needs better supported in special schools or units.
Parents can, however, have a real battle to have their child placed in such facilities, especially given local authority cuts.
If we are to ensure these vulnerable children and young people are able to reach their full potential we need to ensure that the necessary support is provided in the classroom, that specialist facilities are made accessible to those needing it, and that teachers receive the necessary training.
Only with the right support can we then genuinely ensure all our children and young people are being taught in an environment most appropriate to their needs and make genuine inroads into closing the educational attainment gap.
Scottish Children's Services Coalition.
4 Queen Street,
Edinburgh.
Respect organ donors' wishes
Madam, – The Scottish Government's intention to change the law on post mortem organ donation is ill-advised and unnecessary.
Moreover, the current opt-in system affords those willing to donate a feeling of autonomous empowerment, as they take positive, conscious action to register to help others. Conversely, under the proposed opt-out system, people may have feelings of guilt as they are being forced to declare their wish that precludes helping others.
It is absolutely not a question of whether a state has an opt out or opt in default system that has been responsible for lower than hoped for numbers of organs actually used post mortem. It is the practice of affording bereaved families the final say.
The real issue is bereaved families substituting their own wishes for the actual wishes of the deceased. This happens much more often to prevent donation than to permit it.
Where there exists the deceased's clearly registered wish to donate, this must be respected. That is the current law.
There are unarguably a small number of cases where the deceased will have been registered to donate but will subsequently have expressed a wish to a relative not to. Sadly, in the absence of proof, the law must continue to operate to protect the wishes of the vast majority of the deceased by trusting doctors, not relatives, with the final, objective decision.
A deceased's legally valid, written will fundamentally stands in law. So it must be with organ donation. Change the attitude, not the law.
Ron Rose.
Bridgend, Braco,
Dunblane.
Not proven verdict is valid
Madam, – While I fully sympathise with Miss M in her ordeal (It's time Scottish courts ended this crazy verdict, Courier, February 2) she is wrong in what she seeks. Had the jury not had the option to find the charges in her case not proven, it would have had the defendant not guilty.
That is exactly the opposite of what Miss M wanted and would have made her subsequent civil redress less likely.
In general terms I am very uncomfortable with recent movement towards introducing double jeopardy into Scottish courts. But I do see a way forward which would give added force to not proven verdicts.
Perhaps – at least for some categories of crime to be defined – where a case is found not proven it should be open to the prosecution to have one more try, within a specified period of, say, three or five years.
Conversely, where a defendant has been found not guilty that really should be the end of the matter.
Adrian Grant.
Alturlie, Freuchie,
Fife.
Supporters left out in cold
Madam, – I was one of the many hundreds of East Fife FC fans left disappointed and seriously out of pocket after the last-minute postponement of the Bohemians-East Fife Irn-Bru Challenge Cup tie in Dublin.
While the Irish club must take some responsibility for not taking sufficient precautions against the frost, the main culprit here is the Scottish Professional Football League. Their chief executive Neil Doncaster was informed at the start of the Irn-Bru Challenge Cup that Bohemians were not able to fulfil the original quarter-final date should they qualify.
The SPFL reacted to this information by doing nothing, presumably on the grounds it might not happen. Far from disqualifying Bohemians, which the rules entitled them to do, they made no effort to put in place viable alternatives.
They did not insist that the Irish club take proper precautions to protect their pitch against poor weather or have another venue available.
One can be fairly sure that had Rangers, Celtic or even the Dundee teams been involved then matters would have been handled differently.
In their handling of this the SPFL are continuing the great Scottish football tradition of showing no interest whatsoever in ordinary supporters.
Eugene Clarke.
17 Taeping Close,
Cellardyke.
Breakdown in trust inevitable
Madam, – Nicola Sturgeon has fled the various investigations surrounding her to grandstand on the world stage (again).
Her purpose is, of course, to badmouth the UK at every opportunity.
No wonder Mrs May does not regard her as someone with whom she can reliably do business.
Jill Stephenson.
Glenlockhart Valley,
Edinburgh.
Curse of the severed hand
Madam, – We at Kinblethmont wholeheartedly support council leader David Fairweather's call for a permanent memorial of the Battle of Arbroath (Councillor calls for 'forgotten' conflict to be marked with permanent memorial, Courier, February 2).
Kinblethmont was the Arbroath home of our Lindsay forebears at the time, and that battle started a feud between the Lindsays and the Ogilvies which simmered on for nearly 100 years and gave rise to 'The Curse of the Severed Hand' according to our family legend.
Crawford had been excommunicated by Bell, Book and Candle by Bishop Kennedy of St Andrews for his riotous behaviour the year before and could not receive a Christian burial until the bishop was persuaded to relent. Those were rough times.
Robert Ramsay.
Kinblethmont,
Arbroath.