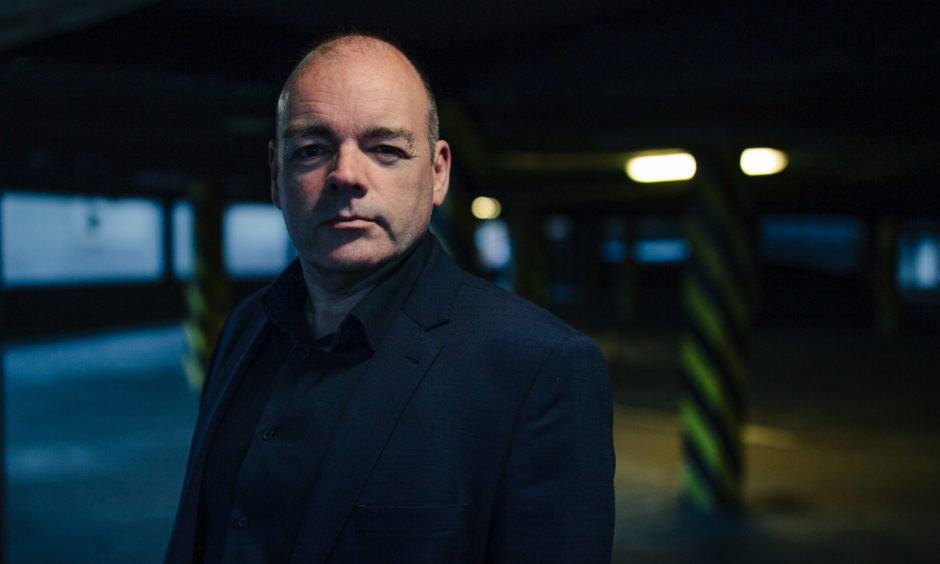 The landscape of Scottish politics is fast-moving and, since 2014's independence referendum, its best known movers and shakers have been quick to jump on emerging online trends to bolster their support.
The vote six years ago, and the campaign that preceded it, lit a fire under the world of social media and Scotland's blogger network. The scenes that played out in 2014 have gone on to influence campaigns across the globe, and their impact is still being felt.
One example is the Wee Blue Book, a campaigning tool published by the firebrand pro-independence blogger Wings Over Scotland, which has since been recreated for a number of important votes, including 2016's Brexit referendum.
But political bloggers and social media influencers in Scotland are already jumping on a new trend in digital publishing: a lucrative donation and subscription model that seeks to capitalise on the passion, and spending power, of their audience.
Professor Sarah Pedersen, an expert in communication and media at Aberdeen's Robert Gordon University, said the funding method has become increasingly popular with those looking to build an online politics brand.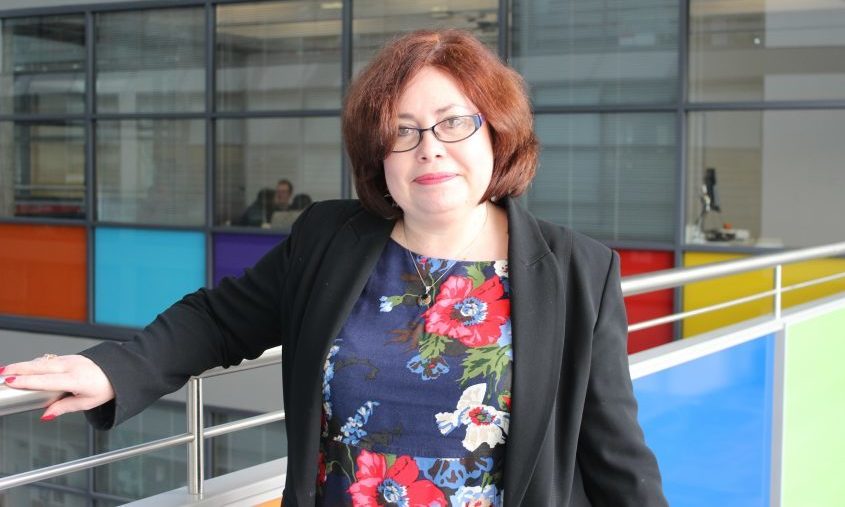 "It's a huge trend in digital publishing, not just in blogging," she said.
"It's hard work. You need a loyal and committed audience, you need a niche product to sell them that they can't get anywhere else, and you also need to provide them with the idea that what you have is an authentic voice.
"Donations offer flexibility to the audience but that means they could just donate once and never do it again, so you've got to have something that's going to make them come back and donate again and again and really support you."
Professor Pedersen believes social media and online campaigning will have a significant impact on the US presidential election in November, and could also influence the 2021 Holyrood election and push for a new independence vote.
However, she stressed social media, while a useful tool to express political opinions and find like-minded souls, is often not enough to shift public opinion on its own.
'Social media is great but…'
Professor Pedersen cites the Black Lives Matter movement and its prominence on Instagram, including celebrities handing over their verified accounts to activists, as something that could be a "really important" model for future campaigns.
"I think a very useful thing social media does is that it responds quickly to talking points, it directs politicians to what is popular or unpopular," she said.
"In Scotland, there's been a lot of pushback on the proposed reforms to the Gender Recognition Act – there's been a lot of engagement there from all kinds of groups.
"I think social media is really good at stimulating debate but also allowing people to come together and to move their discussions offline.
"Social media is great but only to a certain extent. Sooner or later you have to get people meeting up physically, taking it on to the streets."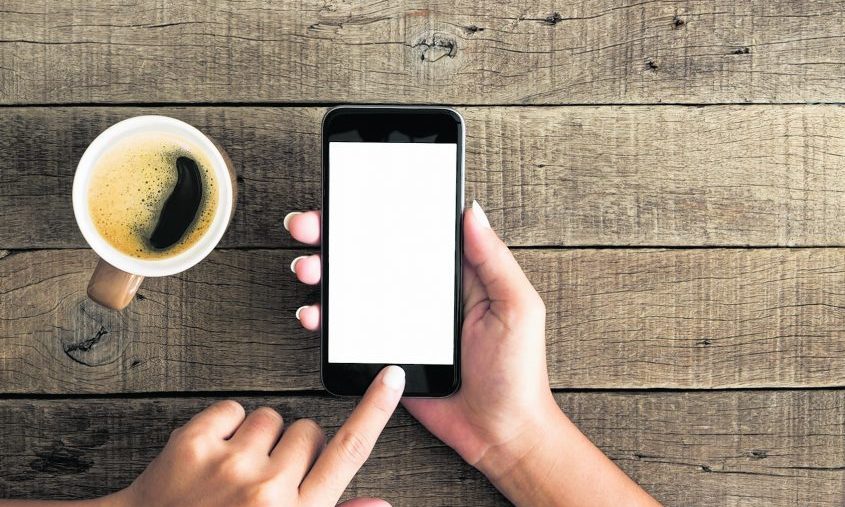 That move back into the physical world is already beginning to take place, with Stuart Campbell, the man behind Wings Over Scotland, revealing plans to create a standalone political party in the blog's name are still "under consideration".
The prospective party would add to a growing list of pro-independence choices at next year's Holyrood election, including the Alliance for Independence – spearheaded by former SNP MSP Dave Thompson – and the Independence for Scotland Party (ISP).
Former Labour MP George Galloway has also marked his return to Scottish politics by launching Alliance for Unity, a political party that began as a social media campaign to encourage pro-Union parties to unite against the SNP.
Mary Devlin, one half of a publishing duo behind new "anti-nationalist" website The Majority, has recently been announced as a candidate for Alliance for Unity in the Central Scotland region.
New website will 'target' nationalists
Mrs Devlin and her husband Mark set up The Majority during lockdown, and plan to create a "media powerhouse" to take on daily newspaper The National and eclipse Wings Over Scotland's £170,000 in donations last year.
Mr Devlin, who has a background as an internet marketing consultant, returned to Scotland in 2016 after 26 years abroad, where he founded Japan's "number one" English language magazine, Metropolis, and news site japantoday.com.
Hi, I'm Mark Devlin, publisher of The Majority. Let's work together to fight ugly Nationalism in Scotland. Join us at @themajorityscot pic.twitter.com/e98B8C9nnH

— The Majority (@themajorityscot) June 30, 2020
The media entrepreneur's newest venture racked up 105,000 article views, 1.2 million Twitter impressions and 6,000 social media followers in its first six weeks, and Mr Devlin has already recruited a number of well-known figures to his cause.
Jill Stephenson, an emeritus professor at Edinburgh University who courted outrage after calling SNP MP Mhairi Black a "slut", and author Jamie Blackett – deputy leader of Alliance for Unity – have both written articles for the site.
Mr Devlin said his website will "target" nationalist politicians, journalists and celebrities, and will amplify the message using "fun, viral content that can be shared easily" and by using automated marketing and bots to "dominate" social media.
He envisions the website becoming "effectively a full online newspaper" that would also offer podcasts, cover political events and host town hall debates – and plans to build an army of subscribers to achieve his goals.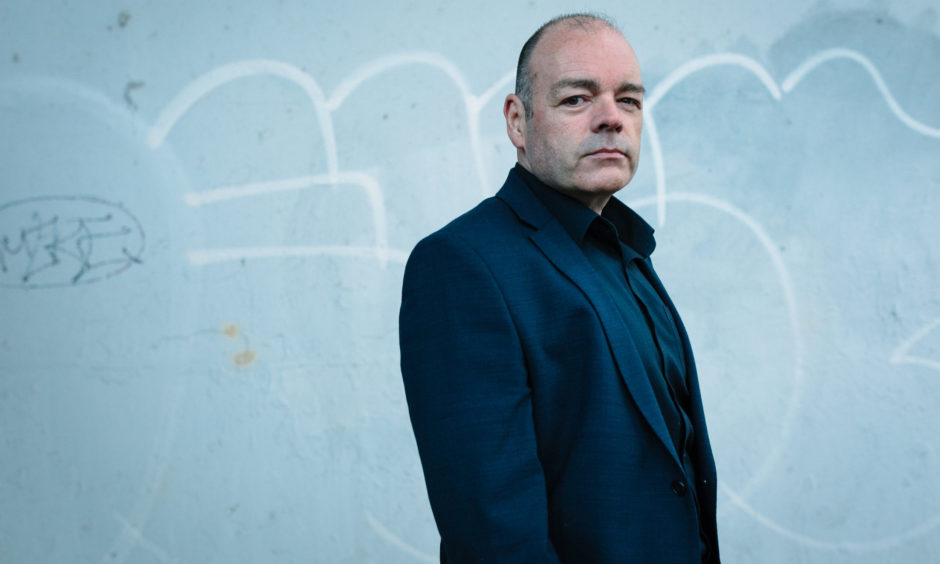 "Our real target is The National," he said. "We're building up towards having a combination of high-level commentary on a daily basis, supported by as much social media as we can do.
"We have videos. I've done some of those myself and we're trying to get weekly videos out there, podcasts, we'll be doing everything in media, that's the objective, and try to build our audience that way."
Wings Over Scotland blogger Stuart Campbell believes the duo behind The Majority "probably have more chance" of capitalising than most because the unionist side is "where all the money is".
People don't have a voice and if they're willing to donate to make their voice bigger, that's good."

Mark Devlin, publisher of The Majority
Mr Campbell pointed to the success of Scotland in Union, which launched in 2015 to make the case for Scotland remaining in the UK, and suggested The Majority could be equally successful in raising funds.
"I don't really know anything about them or who they are but it would at least seem possible that they could have a comparable level of financial success to the one that Scotland in Union did because they are on the side that has all the money," he said.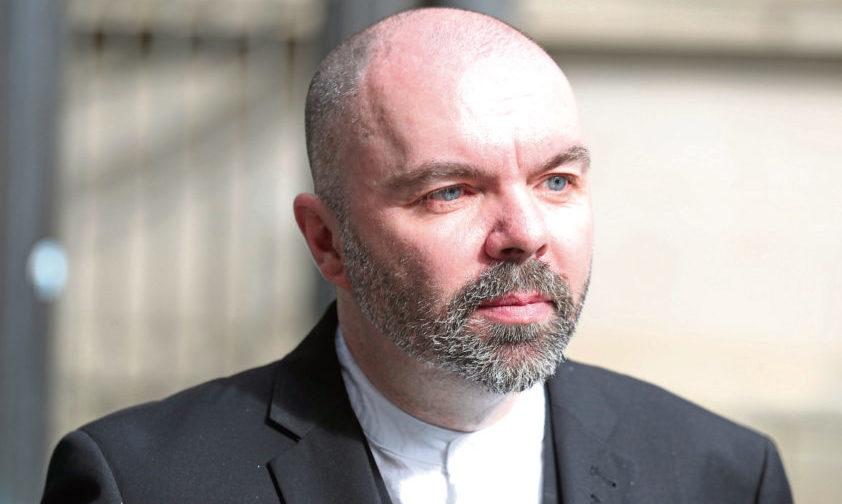 Mr Devlin rejected any suggestion his site had been set up to exploit division and insisted its purpose was instead to help amplify his audience's political voice.
"People don't have a voice and if they're willing to donate to make their voice bigger, that's good," he said.
"People are donating specifically to that to get that message out. How would they be able to do that if we didn't exist? We see what our readers want, we suggest the idea and if they want to donate to that, it's up to them."
Mr Devlin rejected any comparison to Wings Over Scotland, or any other existing online publications, and said he was "not at all" concerned about adding to division.
Online politics more toxic since 2014
Professor Pedersen believes social media and online platforms have only become more toxic since 2014, with women being a particular target for online trolls and vitriol, and insisted individual users and site owners have a responsibility to take action.
"I really don't think things are improving, not at all," Professor Pedersen said.
"If you look back into December 2019 and the number of politicians who stood down from Westminster before the General Election and said they weren't going back — so many of them mentioned the toxicity of social media and the attacks on themselves and their families. I don't think anything's got better since 2014."
Police were called to the home of Labour MP Jess Phillips three times over one weekend last year after she received hundreds of abusive messages, and former cabinet minister Nicky Morgan cited similar abuse as a reason for her departure from frontline politics.
I think people are still trying to get the measure of us a little bit."

Mark Devlin, publisher of The Majority
Heidi Allen, the former Conservative MP who defected to the Liberal Democrats via Change UK, said she would not stand again after highlighting "the nastiness and intimidation that has become commonplace".
Bloggers and site owners may face an uphill battle to moderate their own audiences' behaviour but even tougher challenges could lie on the horizon.
People are becoming more aware of the sources of the material they read online and have reverted to more traditional media platforms during the coronavirus pandemic, Professor Pedersen believes.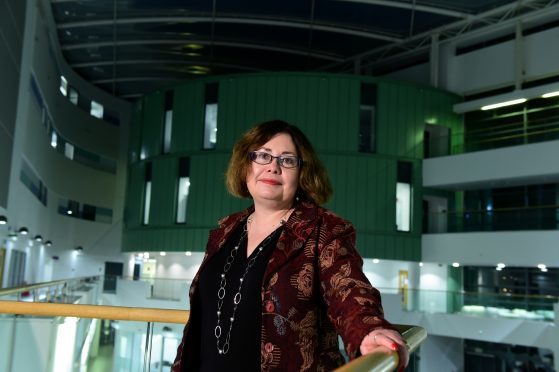 She said: "I think in some ways people are becoming more savvy about their use of social media because we have had it now for so long and people are aware of this concept of fake news. I think people are more aware of where things are coming from.
"Particularly during the pandemic, what we've seen is a greater reliance on old, traditional mainstream media.
"There's some really interesting research that's come out of the US that demonstrates that during a life or death situation like Covid-19, people have returned to television, radio and the mainstream newspapers because they find them more trustworthy."
Burn, baby burn… https://t.co/JbNyL9Iuv6

— The Majority (@themajorityscot) August 18, 2020
Mr Devlin said he hopes his website will be a "broad church" and "bring in as many people as possible" but acknowledges a small cohort in any community may have their own agenda or seek to be abusive.
"That happens anywhere so we have to be very careful but, to be honest, we've had very little of that so far. It's been quite good," he said.
"I think people have been very responsive to the message and we have our own space so we're not going over what other people are doing. We're not another pro-Union group, we're specifically anti-nationalist.
"In a way, people are still learning about what we're up to. Of course, we've had some abusive comments from nationalists but even that's not been too bad so far. I think people are still trying to get the measure of us a little bit."
Crowdfunding in Scottish politics
The Majority is far from the first political website in Scotland to ask supporters to donate money to the cause.
Wings Over Scotland has been among the most successful and its donations page states it has been able to crowdfund a total of £899,806, almost £700,000 of which has been collected over the past five years.
In 2015, the last year the website's Indigogo fundraising page included a detailed breakdown of running costs, publisher Stuart Campbell was able to raise £112,713.
He said his £45,000 target for that year would be used to fund an "editor's salary" of £20,410, £5,000 in site costs, £5,000 for polling, £9,000 to pay contributors, £2,500 for a project during the General Election, and fundraising costs of £3,000.
Some publishers highlight the costs involved in hosting the website or advertising on social media but the amounts raised are not always clear.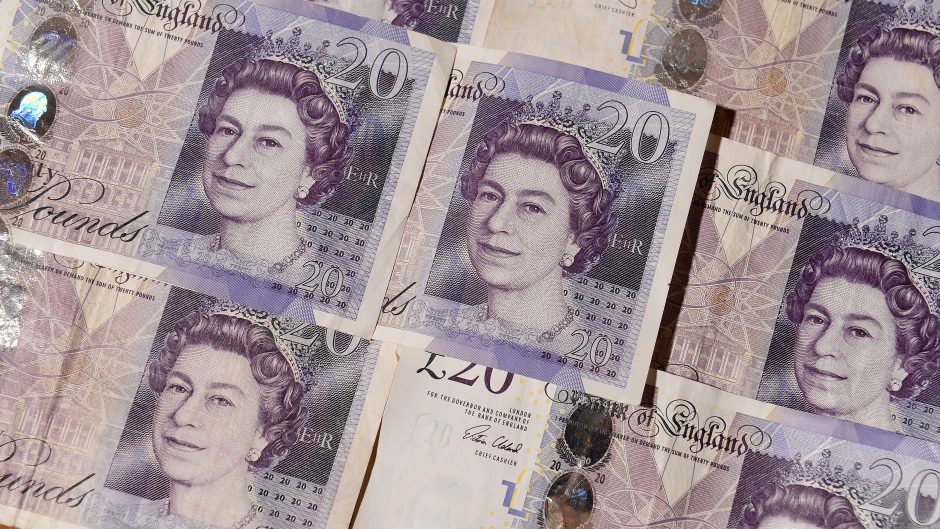 Well-known blogger Craig Murray announced a "change of policy" on his website earlier this year to accept regular donations of up to £100 a month.
Mr Murray, a former UK diplomat who bought a £600,000 gated mansion in Edinburgh two years ago without needing a mortgage, has not yet indicated how much he has been able to raise.
His blog states he has been able to collect a further £75,000 from almost 5,000 donors for a "defence fund" after being charged with contempt of court relating to alleged commentary on the trial of former first minister Alex Salmond.
The case has been "continued" until October 22 with the possibility of a further procedural hearing before that date.
Meanwhile, "grassroots" campaigns such as Scotland in Union have also set themselves up using crowdfunding and donations.
Scotland in Union's most recent financial filings indicate capital and reserves of around £170,000. The organisation said in 2018 that 2% of its 25,000 backers had made a donation.
The Majority states on its website that regular donations of between £6 and £40 a month will pay for hosting costs, more video commentaries, promoting the site, and special projects like polls and deep fact checks.