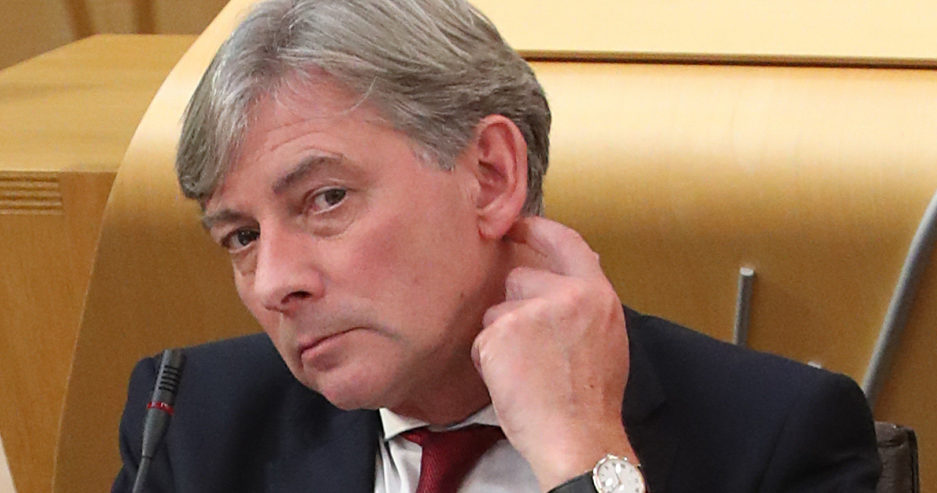 Richard Leonard signalled his determination to cling on as the head of Scottish Labour despite a growing number of colleagues calling for him to resign.
As the party descended into civil war, he dug in his heels and escalated an already incendiary situation by raising the threat of deselection for those rebelling against him.
Mr Leonard said the mutiny "calls into question" whether "some of these people are the best people to stand for the Labour Party" in next year's Holyrood election.
MSPs @JamesKellyLab @JennyMarra and @DJohnsonMSP are all calling on their leader, Richard Leonard to stand down

But @LabourRichard is questioning the suitability of his Holyrood party critics to stand for re-election pic.twitter.com/Rdu5KOsO7g

— Glenn Campbell (@GlennBBC) September 2, 2020
The threat is a live one given that Scottish Labour has yet to decide which candidates will be chosen to stand for the party on the Holyrood list and how they will be ranked under the Scottish Parliament's voting system.
The split between the left-wingers in the Scottish party led by Mr Leonard and the moderates widened as a second Labour MSP resigned from the front-bench.
I am concerned that this is a signal that there is too much inward looking inside the group in Holyrood and not enough outward facing. I think that frankly calls into question whether some of these people are the best people to stand for the Labour Party in the elections next year."

Richard Leonard in BBC interview
Mark Griffin resigned from Mr Leonard's team just moments after Mr Leonard went head-to-head with Nicola Sturgeon at First Minister's Questions.
He quit as social security spokesman and became the fourth MSP to urge Mr Leonard to step aside. Mr Griffin said he did not have confidence in Mr Leonard's leadership and objected to the way the Scottish Labour leader had reacted to those who had criticised him.
In his resignation letter to Mr Leonard, Mr Griffin accused him of labelling colleagues as "disgruntled and factional" for expressing honest opinions when they were acting out of concern for the party.
Mr Griffin followed James Kelly, who delivered a brutal verdict on Mr Leonard's leadership when he left the Shadow Cabinet.
Mr Kelly, who was formerly Labour's justice spokesman, said he had no confidence in Mr Leonard's ability to "shape the party's message, strategy and organisation".
Mr Kelly said his views were shared by other parliamentarians, party members and members of the public.
I have resigned from the Scottish Labour Shadow Cabinet. I am saying publicly today what I have said to Richard privately. I sincerely believe that if we are to reverse our fortunes Richard must stand down. pic.twitter.com/8LmK63QMnk

— James Kelly MSP (@JamesKellyLab) September 2, 2020
His claim was backed up when other senior Labour figures joined the clamour for Mr Leonard to go.
The Dundonian North East Jenny Marra told The Times the "unavoidable truth" was that Mr Leonard could not lead the party any longer.
Ms Marra said Mr Leonard's leadership had been tied to the "disaster" of Jeremy Corbyn's time in charge of the UK party and warned that if Scottish Labour did not change course it risked "catastrophe" at the May election.
Their calls were backed by fellow Labour MSP Daniel Johnson, who said: "It is not easy speaking out but my colleagues Jenny Marra and James Kelly have done the right thing.
I have attempted to raise my concerns and make constructive suggestions. These have gone unheeded and there has been no change in approach or performance. Continuing like this will be disastrous for our party and is why I no longer have confidence in Richard Leonard's leadership.

— Daniel Johnson MSP (@DJohnsonMSP) September 2, 2020
But their calls triggered a furious backlash from the Corbyn-supporting wing of the party, with the left winger Neil Findlay, describing their actions as "treachery with a snarl".
The same people who are demanding @LabourRichard resigns are the ones who told us that Better Together was a huge success story for Labour and that Jim Murphy was the salvation of the Party – they have been repeatedly wrong and are wrong again – it's treachery with a snarl.

— Neil Findlay MSP (@NeilFindlay_MSP) September 2, 2020
Mr Leonard also received support from Highland MSP Rhoda Grant who called for unity by pointing out he had been elected leader less than three years ago.
Mid Scotland and Fife MSP Alex Rowley also backed Mr Leonard, claiming he was the best person for the job, although he called on him to "drive forward" Labour's position as a pro-devolution party that supported staying in the UK.
Every party member I speak to is in despair. He must now do the decent thing and resign."

Former Labour MP Ged Killen on Richard Leonard
But in a sign of the challenges faced by Mr Leonard, the clamour for his resignation was joined by a former supporter. Ged Killen, the ex-MP for Rutherglen and Hamilton, had nominated Mr Leonard for Labour leader when he replaced Kezia Dugdale.
Richard needs to speak to frustrated party activists who have been here one too many times. He's delaying the inevitable asking them to go through the motions to end up with yet another big defeat with the resulting leadership contest drawing from an even smaller group of MSPs. https://t.co/rIBpYuPpG0

— Ged Killen (@Gedk) September 2, 2020
Mr Killen said Mr Leonard was an "honest, decent man", but under his leadership "things have gone from bad to significantly worse".
Mr Killen, who lost his Westminster seat in December, added: "Every party member I speak to is in despair. He must now do the decent thing and resign."
A spokesman for UK Labour leader Keir Starmer said Mr Leonard's future was a matter for the Scottish party, but said the two men had a "good working relationship".
Mr Leonard said: "I am leading Scottish Labour into the 2021 elections on a platform of building a National Care Service, establishing a quality Jobs Guarantee Scheme and reviving Scotland's economy with a Green New Deal.
"If any party representative thinks an internal faction fight is more important than this agenda, they will have to answer to the party members and the voters whom we serve."
Mr Leonard added it was "deeply disappointing that disgruntled MSPs who never supported my leadership" were now trying to "wage an internal war".
The rebellion erupted following months of dissatisfaction at Scottish Labour's lack of direction. Those concerns were heightened following a poll that suggested fewer than half of the voting public knew who Mr Leonard was. Other surveys have forecast a dismal election for Scottish Labour.
There were murmurings about his leadership following a poor result at the European election last year, which saw the party lose both of its MEPs.
The disquiet has grown since then and it is understood that a number of MSPs approached Mr Leonard over the summer to urge him to step down. Mr Leonard ignored their pleas. Mr Kelly confronted Mr Leonard three weeks ago to tell him of his concerns.
Some Labour insiders believe Mr Leonard's "stubborn nature" will result in him hanging on until the election, because of the lack of an obvious replacement.
Others, however, believe now so many prominent figures have broken ranks his future looks uncertain. One Labour source said: "It is not like it was after the European elections. This is far more serious. People say there is no-one to take over. But someone needs to stand up. I am clear that there are a number of people that can do better than Richard Leonard."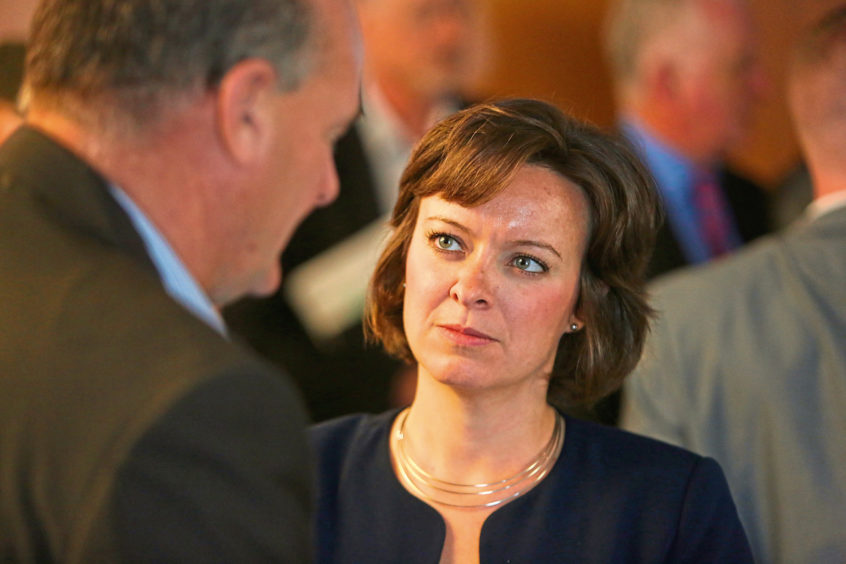 There has been speculation that Anas Sarwar, the Glasgow MSP, may throw his hat back into the ring. But Mr Sarwar was defeated in a bruising leadership contest three years ago. There are also those who would hope that Ms Marra might be prepared to take over what has become a poisoned chalice.
No fewer than nine individuals have held the post since the birth of the Scottish Parliament in 1999. In recent years the turnover has been particularly rapid with Wendy Alexander, Iain Gray, Johann Lamont, Jim Murphy, Kezia Dugdale and Mr Leonard occupying the position since 2007.