Guy Ingerson wants to see an end to the economic reliance on North Sea oil and gas, but he knows just how complex the issue is in the north-east.

Because while the 33-year-old advocates a move away from fossil fuels as Aberdeen coordinator for the Scottish Greens, he also spent a decade working in the sector.
"I understand how tough it is for people, especially in Aberdeen, to find other types of employment that isn't linked to the oil and gas industry," he said.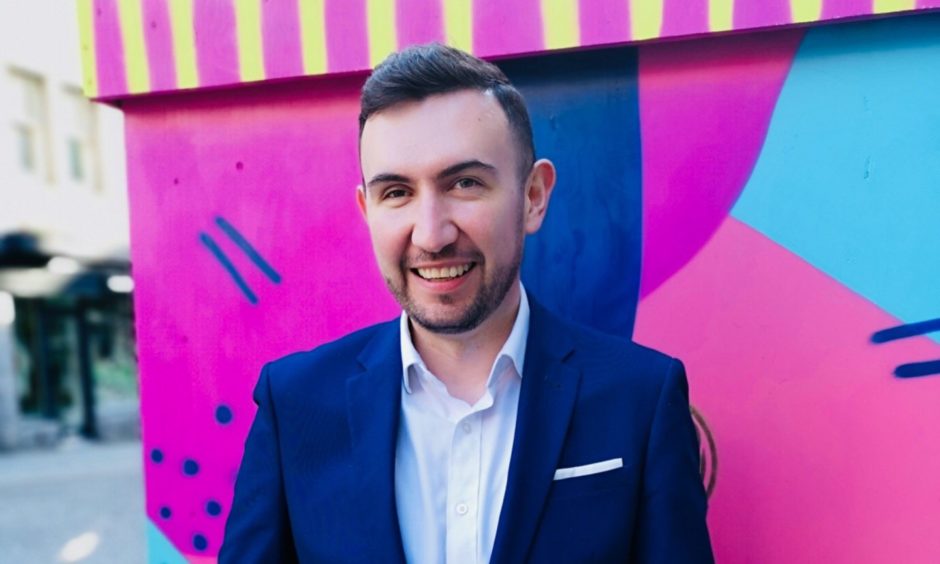 Mr Ingerson's involvement in the industry has been highlighted by senior figures in his party, including former co-leader Maggie Chapman.
"Guy's experience working in oil and gas makes his a crucial voice as we work to create good, secure jobs in the clean industries needed to tackle the climate emergency," she said.
Mr Ingerson, who is originally from Moray but moved to the Granite City when he was about 13, had an unusual route into the oil and gas sector after leaving Aberdeen Grammar School and quitting college prematurely.
The reason I got the job in the oil and gas industry is that I actually crashed a Subsea7 Christmas party."
"The reason I got the job in the oil and gas industry is that I actually crashed a Subsea7 Christmas party," he said.
"I had dropped out of college and I think I was working for six months in Primark, and I said, 'nah, this can't be my life', so I found out from a friend that Subsea7 were having a staff party in Tiger Tiger.
"I got myself all dressed up, went downstairs for a staff party, and obviously it was such a big company so nobody knew who anybody was.
"The vice-president of West Africa operations said he could maybe get me an interview, but I'd be on my own after that, I was going to have to impress them at the interview.
"I got a job for a company called International Mooring Systems. I started as an admin assistant and worked my way up until I became a buyer, and then an operations co-ordinator."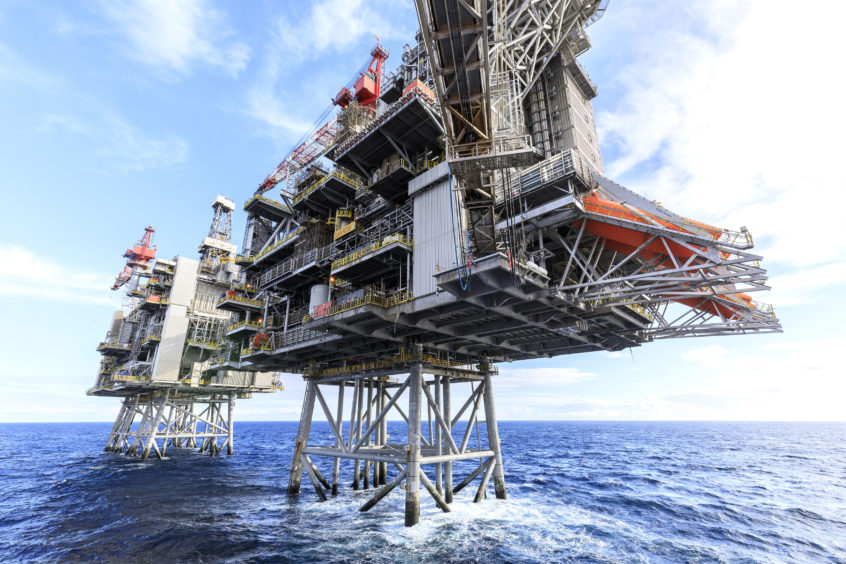 The 33-year-old has since left the industry, going back to college to study advertising and public relations, and is now entering third year of a degree in public relations at Robert Gordon University.
His politics have evolved over the years as well, he explained, particularly in the wake of the 2014 independence referendum and subsequent oil downturn.
"I was a member of the SNP up until 2015. I was very briefly a branch secretary for a year, but I wasn't heavily involved," he said.
"Then, during the referendum, I started thinking to myself, 'I don't actually agree with a lot the stuff that the SNP are saying', things around currency, the monarchy, Nato, that sort of stuff.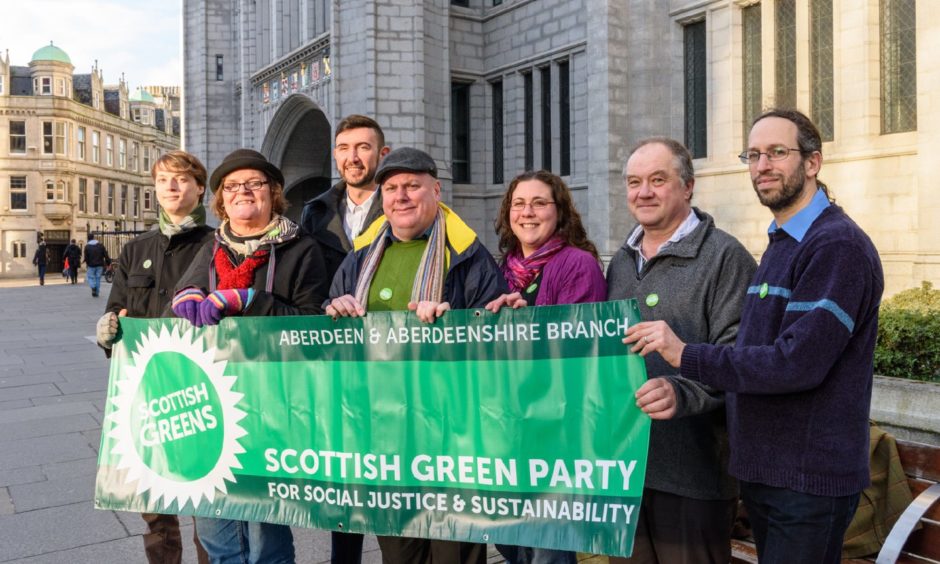 "It took about a year but when the oil price crash started to hit at the tail end of 2015, I decided to leave and I was looking around and thinking, 'what political party is going to look out for the future of a place like Aberdeen?'
"And the only one that had a plan was the Scottish Greens."
Mr Ingerson described the first meeting of the Scottish Greens he attended as "interesting".
He said: "I thought, 'this place is like a book club', that was my first impression. I went home to my mum and said, 'you know, I'm going to have to shake this up a bit'."
'Pretty chuffed' after Westminster race
Mr Ingerson was appointed co-convener of the local party in January 2017 and fought the city council elections in the same year, narrowly missing out in the George Street/Harbour ward.
In December last year he became the first Green candidate to stand in the Aberdeen North constituency at a Westminster election, and won 880 votes, which he was "pretty chuffed" about.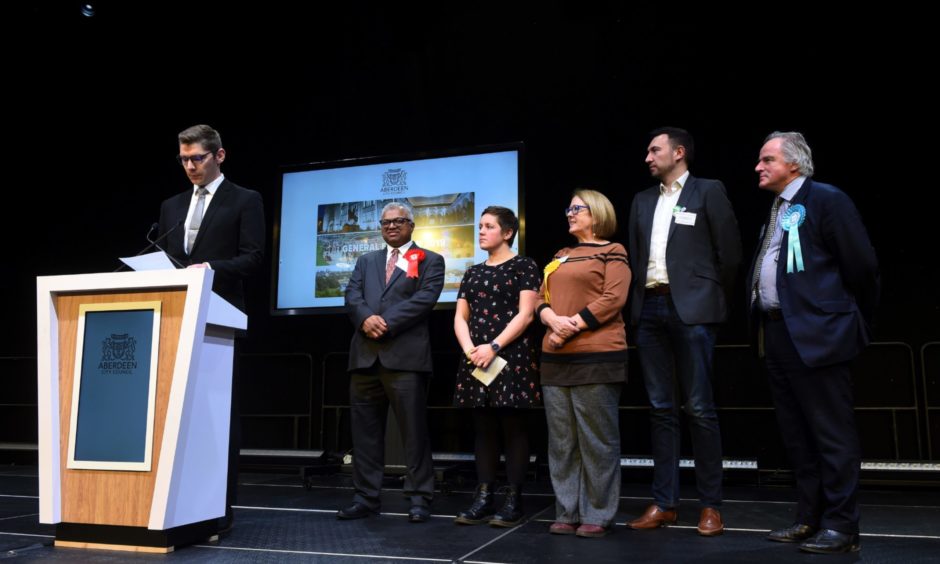 "Once I became involved I kind of became a bit addicted, to be honest. It was the first political party that I got involved with that actually made me feel really excited and inspired," he said.
"In the SNP, I had always wanted independence, but I went to a few meetings and, there maybe is now, but at the time there was no real space to discuss politics or look at different ideas.
The Greens is a much more free-thinking party."
"It was more, 'here are some leaflets, go out and do this'. It was very much an electoral machine.
"Whereas within the Greens, yeah, there is an element where you obviously have to go out campaigning, but it is a much more free-thinking party."
Mr Ingerson will be second on the party's regional list for the north-east at next year's Scottish Parliament election, after Ms Chapman.
He now lists a "just transition" away from North Sea oil and gas, as well as housing and the drugs crisis, as his top political priority.
---