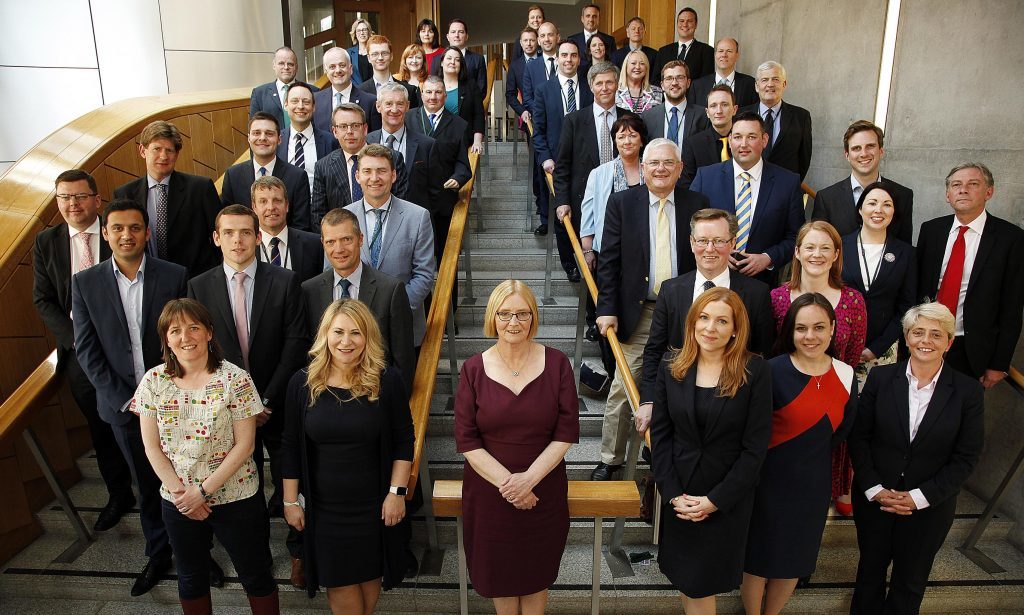 Fresh-faced MSPs have ventured into Holyrood for their first day on the job following the Holyrood election.
The result, which saw the SNP lose its majority and the Tories leapfrog Labour into second, yielded 51 new members.
They are the first batch to undergo a four-day induction programme, the brainchild of Tricia Marwick in one of her last actions as Presiding Officer.
But the chatter in Edinburgh's corridors of power centred on the line-up for the Scottish Government cabinet.
It is widely expected that Nicola Sturgeon will reshuffle her team, although little detail is leaking from Bute House.
Multiple reports have claimed Education Secretary Angela Constance will be dumped from her brief and sources suggested that the SNP leader's focus on the sector made a demotion more likely.
Current Transport Minister Derek Mackay has been tipped for promotion, while there was also speculation that Alex Neil, Social Justice Secretary, and Richard Lochhead, Rural Affairs Secretary, could be shifted from their roles.
One person unlikely to move is Shona Robison, whose handling of the health service drew praise from senior figures.
Those close to the SNP leader dismissed all talk as "unfounded speculation", though, and any switching of portfolios will not take place until after Ms Sturgeon is formally re-elected as First Minister by MSPs.
Meanwhile, The Courier can reveal that veteran MSP Ken Macintosh will bid to become Labour's first Presiding Officer. Sources close to Mr Macintosh confirmed he would throw his hat in the ring to replace Tricia Marwick when she steps down as the Scottish Parliament's equivalent of the House of Commons speaker on Thursday.
Cross party talks have already taken place, including with senior SNP members, and Mr Macintosh, who would not comment publicly on any bid, has taken the responses as positive.
But he could have competition for this job from within his own party through current Deputy Presiding Officer Elaine Smith, who has said she is "considering" standing for the role, which would mean resigning the party whip.
Other names mentioned include John Scott, Ms Smith's fellow Deputy Presiding Officer, and his senior Conservative colleague Murdo Fraser, although the Mid Scotland and Fife representative will find the lure of being shadow Finance Secretary tough to resist.
It is unlikely the SNP will nominate anyone for the role given they did not see enough MSPs elected last week to form a majority government.