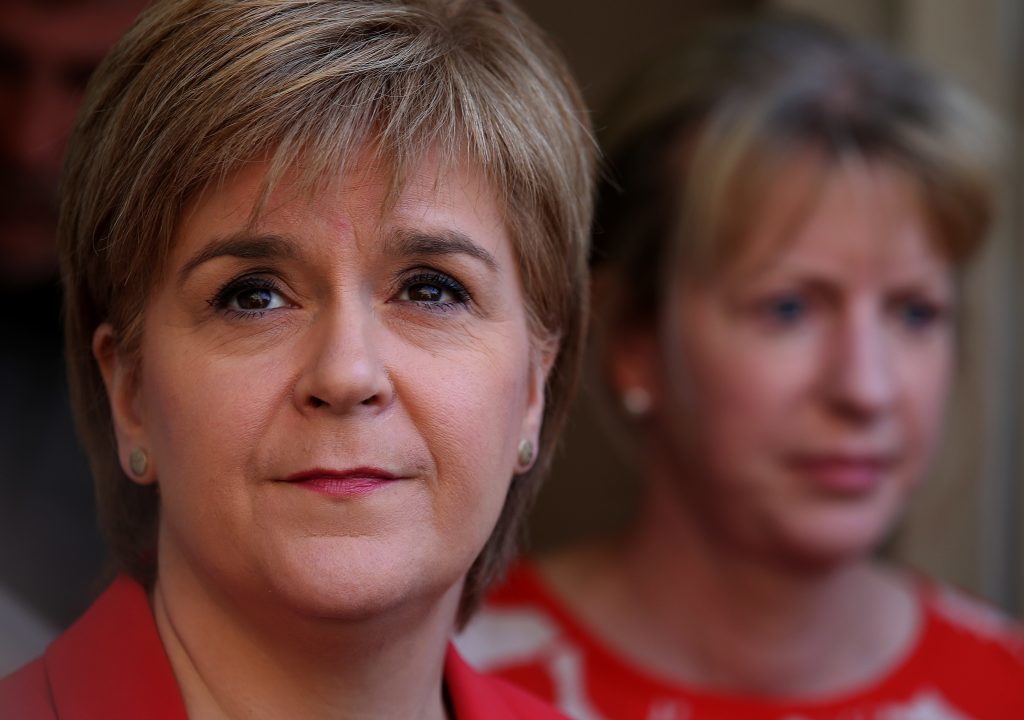 Half of cancer patients in Scotland were left in the dark by hospital staff over what benefits they can claim, a landmark survey reveals.
Nicola Sturgeon unveiled the findings of the country's first cancer patient survey today, which found that 94% of respondents rated their overall care as positive.
But it also revealed that 49% of patients who wanted it did not get any information on financial support or what benefits they are entitled to. That shot up to 57% in Fife, compared with 44% in Tayside.
Janice Preston, who heads up Macmillan in Scotland, said: "These results tell us that while care is generally very good, the wider needs of patients are often being overlooked."
The survey also threw light on the delays patients experienced for tests or treatment.
About one in 10 (9%) of patients – nearly 300 of those surveyed – made at least five visits to their GP before they were referred to hospital for tests or treatment. More than half (57%) only had to go their family doctor once for that to happen.
Scottish Labour's health spokesman Anas Sarwar said while the survey highlights "many encouraging responses" the SNP Government must act "with urgency" to cut waiting times and make sure care plans are in place. The survey revealed some 66% did not have a care plan.
He added: "There's clearly a need to provide greater access to wider emotional, financial and practical support for patients."
In Tayside, 97% of patients gave the overall care they received a score of at least 7/10, compared with 91% in Fife and 94% nationally.
Across the country, 89% of patients said the different health professionals treating them worked well together "always" or "most of the time".
Nearly 5,000 people with different forms of the disease took part in the research, which was funded by the Scottish Government and Macmillan Cancer Support.
The First Minister and her health secretary Shona Robison met some of them in Edinburgh today.
Ms Sturgeon said it is "heartening" that most patients are satisfied with the care they receive.
"We know there is more to be done and that's why earlier this year we announced our £100 million cancer strategy, which makes clear the importance of listening to what people with cancer are saying about what matters to them, and acting on what they tell us," she added.
Susan McPhee, head of policy at Citizens Advice Scotland, which helps people access benefits, backed calls for cancer patients to be given more information about finances.
"People who have been diagnosed with cancer need all the support they can get – and that includes advice on money.
"Living with a serious illness can bring financial challenges. For example a person may be unable to work, or they may need to purchase special aids and equipment, or may need to make special arrangements for transport to hospital appointments."
"The good news is that there are social security benefits that are designed to help sick and disabled people through these challenges."