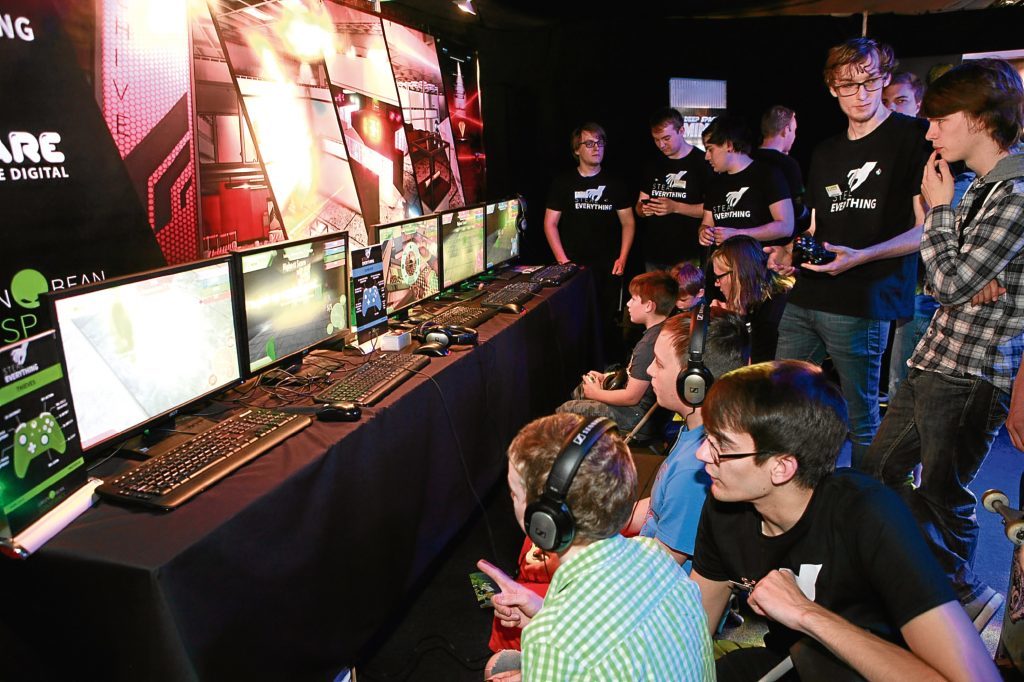 Hundreds of jobs could come to Dundee if the video games industry secures a deal under Theresa May's new industrial strategy, leading figures in the sector have claimed.
They believe a sector deal will be key in establishing a state-backed investment fund, which would be worth 1,600 new jobs across the UK.
The Prime Minister's sector deal policy is designed to help industries with training and skills, deregulation and developing new technology.
Richard Wilson, from TIGA, the trade association for the UK's video games industry, said he sees a sector deal as a stepping stone towards winning a Games Investment Fund.
He said that would hand out grants or loans to firms on a matched funding basis and encourage entrepreneurs to take more risks in developing titles.
"I think a sector deal will help us because if we make a powerful case for a Games Investment Fund as part of it then there is a great opportunity to increase jobs and investment," Mr Wilson said.
"We estimate that over five years from the establishment of the fund an extra 1,600 jobs would be created, companies would be able to investment a further £81m and it would generate £74m from tax revenue.
"Dundee would be a key part of that with its well-established industry and universities."
He said the jobs boon for the City of Discovery could run into the hundreds.
Paul Farley, managing director of Tag Games in Dundee, which has produced titles including Angry Birds Action!, welcomes the opportunity for more government support.
He said an investment fund would free Dundee's talent to be even bolder in games development.
"The Polish Government put an $18m fund in place last year," he said.
"It's too early to see the full results but that will generate jobs and investment. If we had a similar scheme, in Dundee we could certainly see hundreds of jobs created."
The UK Government announced in its industrial strategy that television executive Sir Peter Bazalgette would review how the UK's creative industries, including the video games sector, "can help underpin our future prosperity by utilising and developing new technology, capitalising on intellectual property right and growing talent pipelines".
Lord Dunlop, the Scotland Office minister, said: "Dundee's games industry is a great success story, and has huge potential to continue to grow and flourish.
"The UK Government's new industrial strategy will challenge industries to propose new 'sector deals' to help them deliver long-term success.
"I hope the computer games industry will look carefully at how it could benefit from this."