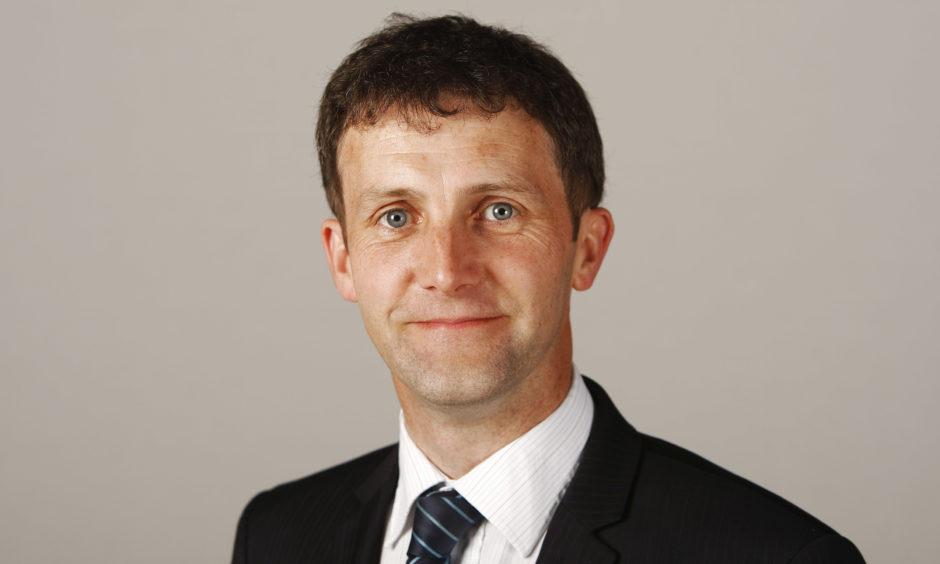 The Scottish Government says it will pump at least £200 million into the Tay Cities Deal regardless of what the Chancellor announces in next week's Budget.
The London and Edinburgh administrations are providing most of the cash for the huge investment package, which will fund economy-boosting projects in the region and could be worth 15,000 jobs.
Ministers at Holyrood have stolen a march on the UK Government with their pledge, with Chancellor Philip Hammond expected to reveal the Treasury's own commitment on Monday.
Michael Matheson, Scotland's Infrastructure Secretary, called on Tory ministers to match the SNP Government's £200m investment, which he said will "deliver significant long-term economic benefits" over the next 10-15 years.
But the UK Government says it will allocate funding based on the worthiness of projects rather than in response to "arbitrary challenges".
Mr Matheson said: "A Tay Cities Region Deal of this scale has the power to build on the area's significant strengths and expertise.
"I expect city region deals to be funded on a 50:50 basis and I call on the UK Government to match our commitment and make this a £400m deal."
Councils have indicated they would be happy with £400m in total from the governments, after originally asking them for £763m when the bid was tabled last year.
The Courier reported last month that only about £120m worth of projects had made it onto the UK Government's approved list, which Conservatives have said is partly down to some projects not having robust business cases.
It is thought that has now risen to around the £150m mark.
Asked what the public reaction would be if they did not increase it further, Mr Matheson replied: "I would hope to be optimistic that the UK Government will step up to the level which we have committed to.
"But if they choose not to there is no doubt that people will be disappointed."
The expectation has been the Scottish Government will match fund the sum put forward by the Westminster administration.
The bid team's wish-list includes contributions towards Perth City Hall, Cross Tay Link Road, improvements to the A90 and a 20-hectare business park in Tayside.
They also want investment in Dundee's airport, fledgling oil decommissioning industry, as well as a new comic centre and cruise terminal.
An eco-innovation hub at Eden Campus in Fife and a glasshouse research and production facility for the Angus area's soft-fruit industry is also sought.
A UK Government spokesman said:  "The Tay Cities deal will bring transformative change to the region.
"The UK Government's commitment will be based on our assessment of the projects that have come forward – not on arbitrary challenges.
"We are not playing politics with the Tay Cities deal.
"We expect the Scottish Government to meet their responsibilities and support projects in areas that are devolved to Holyrood.
"We expect to announce further progress very soon and will move quickly towards signing heads of terms following discussions with the partners."