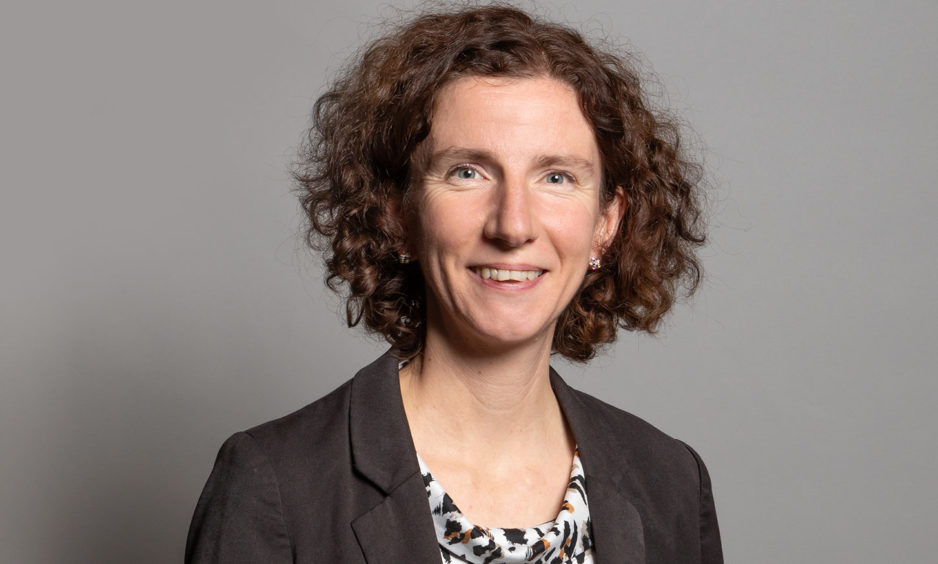 She may describe herself a "north-east quine" but Anneliese Dodds' meteoric rise to the top has seen the former Aberdeenshire schoolgirl become Britain's first female shadow chancellor.
The Labour politician credits her upbringing in the region with leading her to espousing the values she now holds dear.
She has, on multiple occasions since her appointment, shared her experience working as a kitchen porter at the Lairhillock Inn and cited it as opening her eyes to issues of injustice, after witnessing older colleagues trying to make ends meet on £2 an hour.
This was before the introduction of the minimum wage – a flagship policy of Tony Blair's Labour Party during their successful 1997 general election campaign.
Ms Dodds said: "Back then, there wasn't a minimum wage or anything like that.
"I didn't mind as I was just a teenager and it was a part-time job for pocket money, pretty much, but I think it was quite clear to me back then that for lots of people who were reliant on those kinds of jobs for their livelihoods it was a real struggle.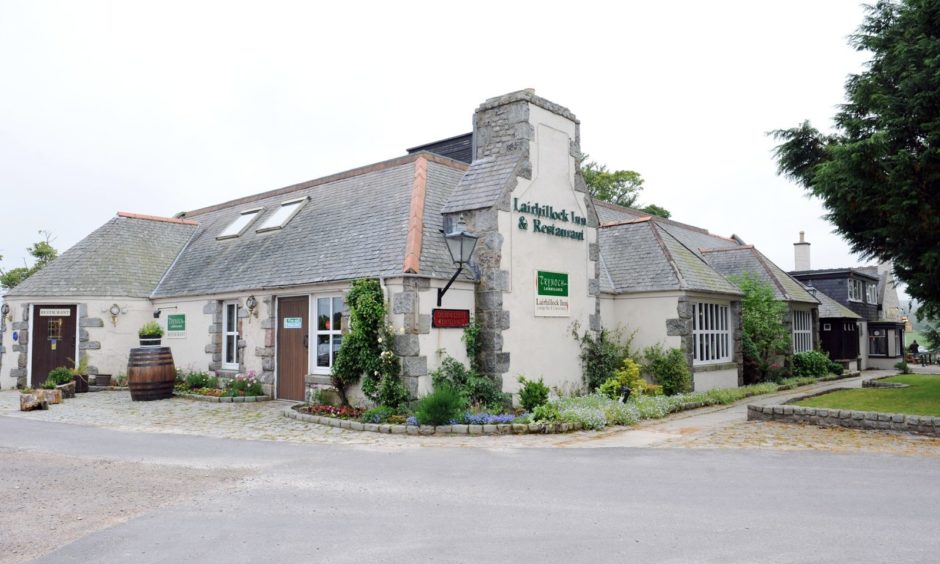 "That's no reflection on any individual workplace but just that there wasn't that system there to support people's livelihoods.
"We've seen minimum wage come in and now there are more challenges. People's costs have increased much more quickly than their wages over the last 10 years so that hasn't been completely dealt with.
"That made me think about political issues and fairness."

The 42-year-old was born in Aberdeen but brought up in Netherley, Aberdeenshire, and attended Dunnottar School in Stonehaven for her primary education before attending private school Robert Gordon's College.
Although she would leave the region to take up a place at Oxford University, to study politics, philosophy and economics, the university course of choice for many of the country's former prime ministers, she says she visits the area "quite regularly" and is "definitely a north-east quine".
That made me think about political issues and fairness."
Although both her parents have passed away – mum Ingrid while Anneliese was in her twenties and dad Keith just a couple of years ago – her step-mum still resides in the city and her uncle – whom she got the chance to visit during her trip up north this week – lives in Dyce and there are relatives in Aboyne.
It was Keith's example, running a small accountancy firm, initially in Stonehaven but later in Montrose, that would also shape his daughter's politics and inspire her approach to business.
"I think definitely seeing how he dealt with things did inspire me a lot," she said.
"Like a lot of small firms in the north-east, he had a strong commitment to his staff. It was almost like some of them were relatives.
"That view of business really is something that probably is quite different to how sometimes it's portrayed."
---
Biography
Name: Anneliese Dodds
Age: 42
Born: Aberdeen
Lives: Oxford with partner Ed and two children, Freddie and Isabella.
Education: Dunnottar Primary in Stonehaven, followed by the city's Robert Gordon's College. Studied politics, philosophy and economics at Oxford University, graduating with a first in 2001. Went on to read social policy at Edinburgh University (2002), followed by a PhD in government at the London School of Economics (2006).
Employment: Lecturer in public policy at King's College London (2007-2010). Senior lecturer in public policy at Aston University (2010-2014).
Political career: Member of the European Parliament for the South East of England (2014-2017). Member of Parliament for Oxford East (June 2017-current date). Appointed shadow treasury minister by former Labour leader Jeremy Corbyn in July 2017. Appointed shadow Chancellor of the Exchequer by new Labour leader Keir Starmer in April 2020, becoming the first woman to hold the position.
---
Although her formative years inspired her political leanings, the MP maintains there was "no grand plan cooked up" to enter political life.
After studying at Oxford, and leaving with a first class degree, she worked for many years as a lecturer in public policy before entering the European Parliament.
During her time in Brussels, she drew headlines for holding daughter Isabella, who was four months old at the time, during an impassioned speech about tax avoidance.
When the sitting MP in the constituency of Oxford East, where she lives, decided not to stand again in the 2017 general election, she made the decision to make the jump to the House of Commons.
Since her presence on the green benches at Westminster, Ms Dodds has experienced something of a rapid rise to the top of her party, first becoming shadow treasury secretary under former leader Jeremy Corbyn and latterly being appointed to shadow chancellor by new leader Keir Starmer in April – just as the full force of lockdown hit.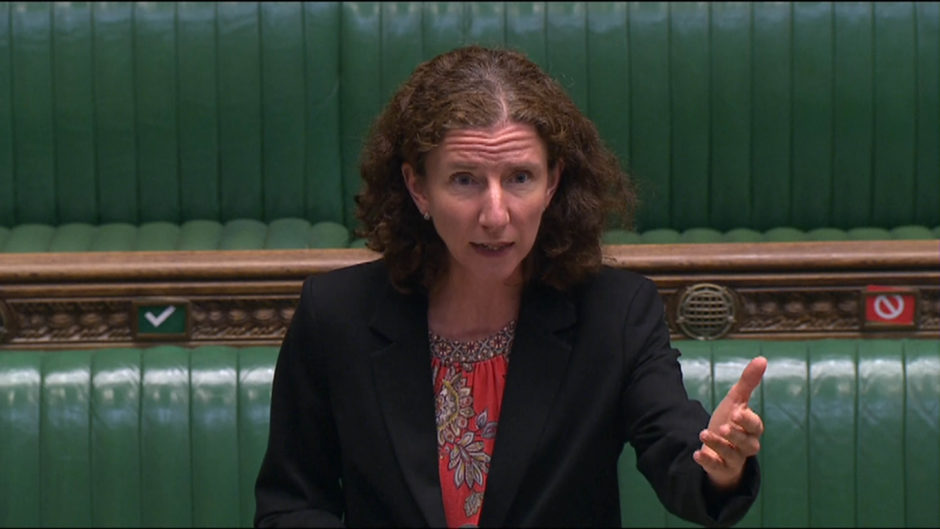 Her selection to the role makes her the first female shadow chancellor of the exchequer and if Labour have electoral success in the future – potentially the UK's first female Chancellor.
The unassuming MP is reluctant to hammer home the point that she blazes a trail by her appointment but mentions that "a lot of other women" have inspired her, including former Aberdeen South MP Anne Begg, whom she describes as an "incredible woman".
"It's an enormous privilege for me and I do feel the weight of that on my shoulders, I suppose," she muses.
"I certainly feel right now that when this is such a difficult time for so many people that the stakes couldn't be higher, really.
"I'm very grateful to have been put in this role and just want to try to do all that I can do to make sure people are represented and, above all, that we make sure we retain as many jobs as we can and keep as many people out of unemployment and do all we can to improve people's living standards as well."
Ms Dodds also admits she worries about the impact misogynistic online abuse may have on women considering a career in politics, following on from Scottish Health Secretary Jeane Freeman's admission in the Daily Record that women face a "toxic" online culture.
While she is "relatively used" to sexist comments and abuse online, she believes it could come as a "shock" to women who are not "prepared for it".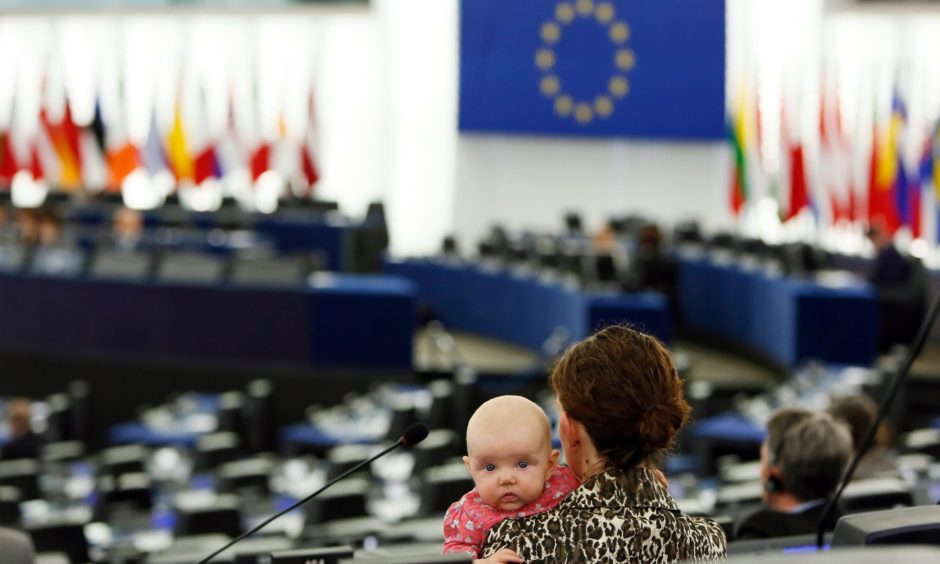 The mum-of-two is hesitant to be drawn on recent conjecture that female leaders have performed notably well at steering their countries through the coronavirus crisis, instead highlighting that it is instead leaders who are "very open and honest" that have performed better.
She added: "Those leaders who don't focus on hyperbole but try to focus on getting things sorted out in an honest manner are the ones who are doing much better."
The former academic is more forthright on Prime Minister Boris Johnson's "quite chaotic approach" of handling the pandemic, which she believes will be "shaping people's views around politics", and even pays something of a compliment to SNP leader and First Minister of Scotland Nicola Sturgeon.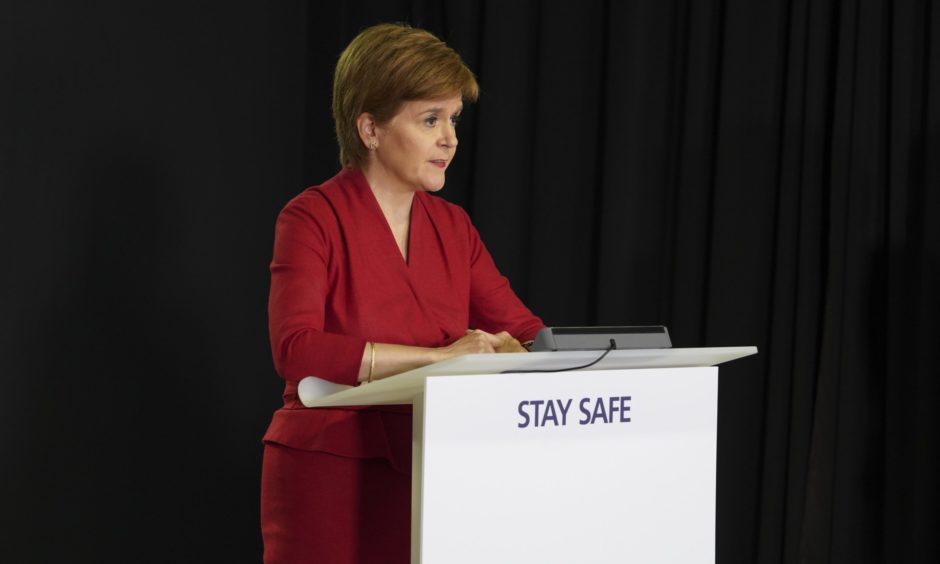 She said: "What we're finding is that clarity of communication really is prized by people right now and obviously in Scotland a lot of people feel that particularly Nicola Sturgeon has been clear in what she has been saying.
"But, you know, there there are big issues as well around what's occurred in care homes in Scotland, where Scottish Labour has been pushing very hard to make sure all those problems are dealt with before we have a potential spike in winter."
The first thing we've got to do is focus on retaining jobs as well as helping people back into work if they've lost their job."
She visits Scotland at a time when her party is a much diminished force in the country, with recent polling showing more than half of voters have no opinion on Scottish Labour leader Richard Leonard.
However, Ms Dodds remains convinced Scottish Labour has a future in Scotland, and says that having been on the doorsteps with Anne Begg in Aberdeen showed her the "difference" that having a Labour MP locally makes.
On the party's stance to oppose a second independence referendum, the politician believes having a "long, protracted debate" on constitutional issues, rather than focusing on the economic challenges the country faces, is not "what's good for Scotland right now".
But with the UK facing its biggest recession in 300 years, what would Ms Dodds prioritise if she got the keys to 11 Downing Street?
She said: "The first thing we've got to do is focus on retaining jobs as well as helping people back into work if they've lost their job.
"To help people to retain their jobs, we do need a more flexible system of wage support linked to training and retraining, without that, unfortunately, we will see waves of unemployment coming in and the job opportunities are just not going to be there.
"We just really need to have that longer-term targeted support to keep people in work.
"We all know how expensive unemployment is, not just for individuals but society as a whole, so we've got to do all we can to try to prevent additional waves of unemployment."
As Ms Dodds says, the stakes have certainly "never been higher".