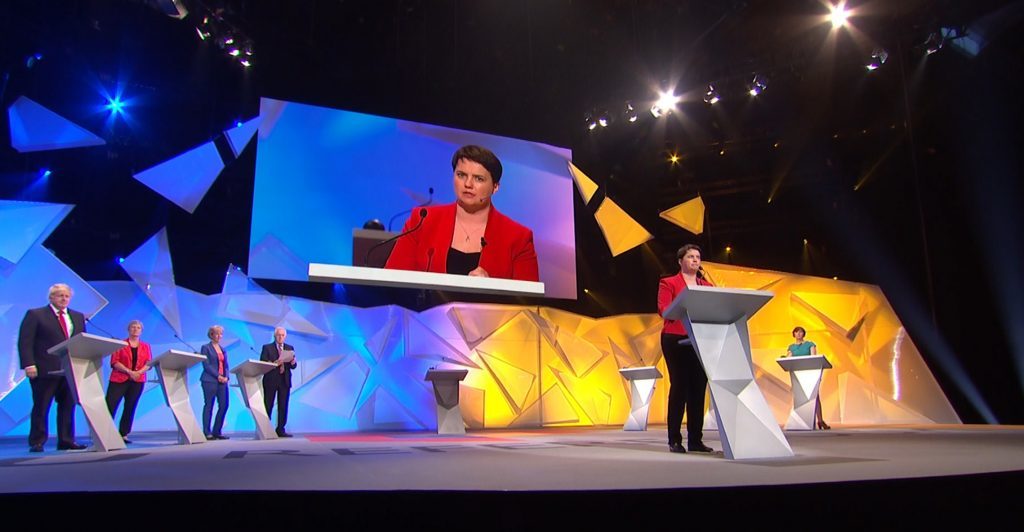 Senior politicians tore strips off each other in the final public debate before the UK decides whether or not to stay part of the European Union.
Boris Johnson was accused of pedalling "project hate" by Saddiq Khan, the man who succeeded him as London Mayor, while Scottish Conservative leader Ruth Davidson accused fellowTory Andrea Leadsom of lying about how many rules and regulations come from Brussels.
Mr Khan, of Labour, and Ms Davidson lined up alongside TUC general secretary Frances O'Grady to make the case for Remain in the televised BBC event.
Mr Johnson, who argued European countries would be "insane" to impose taxes on British exports if the country leaves the EU, and Ms Leadsom appeared alongside fellow Leave campaigner, Labour MP Gisela Stuart.
But as the debate moved on to immigration, Mr Khan accused Mr Johnson of running a campaign of hate against migrants.
He drew howls of protest after praising Prime Minister David Cameron's renegotiated deal with the EU.
Mr Khan said: "The problem is this, Boris. You might start off by saying how wonderful immigration is.
"But your campaign hasn't been project fear, it's been project hate as far as immigration is concerned."
No doubt at all that @SadiqKhan @RuthDavidsonMSP @FrancesOGrady won #BBCDebate hands down tonight. Powerful case for #VoteRemain #EUref

— Nicola Sturgeon (@NicolaSturgeon) June 21, 2016
Mr Johnson criticised Mr Khan – pointing out the current London mayor had previously said that those concerned about immigration should not be accused of prejudice.
Leave campaigners repeated their slogan "take back control" in many oftheir answers and it was eventually met with groans from sections of the audience as Ms Leadsom used it during the section on immigration.
Ms Leadsom then claimed that, as a minister, she has her hands tied by EU rules "all day long" after Ms Davidson insisted Britain already has control over many important policy areas.
Ruth Davidson tried to kid us that the EU DON'T tell us what to do. Why did we end up paying this then? #BBCDebate pic.twitter.com/X9IipIgW2v

— Vote Leave (@vote_leave) June 21, 2016
Ms Davidson could then be heard saying "that is a lie" as Ms Leadsom claimed 60% of UK law comes from the EU.
The Scottish Tory leader added: "They put these in their leaflets and they've lied about it here tonight too and it's not good enough. You deserve the truth – you deserve the truth."