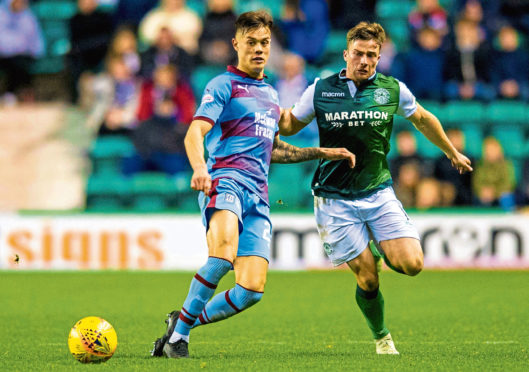 Just four-and-a-bit months after breaking into the first team on a regular basis, and at 22,  didn't think he'd be deciding his international future.
Already, though, the opening skirmishes have taken place in what's become a two-way fight to secure his services.
And if the level of performance he put in at Hibs at the weekend that saw him praised by both managers on duty continues, a third country could soon be battling to tie him down.
As was reported recently, the Philippines are making overtures to get Curran to commit to themand the midfielder has revealed representatives from the land of his birth, Australia, have also watched him.
Last, but certainly not least, the fact he's doing so well in the Premiership here might just see Alex McLeish want to persuade him to pledge allegiance to Scotland.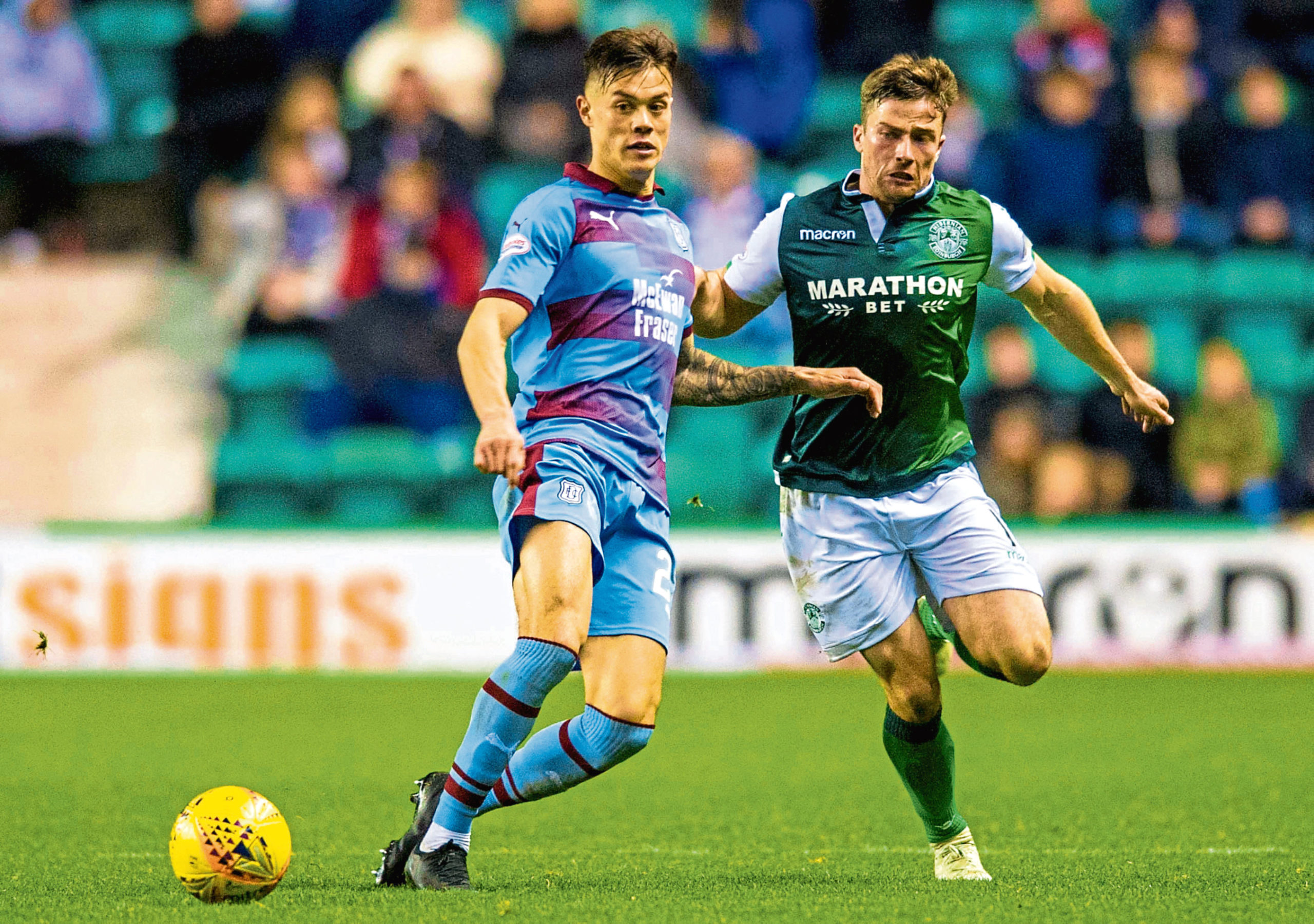 At such an early stage of his career, and with no actual call-ups to any squads so far, he is taking nothing for granted.
But while, for him, it's just hugely flattering to be linked with a step up to international level, he admits if that situation arises, it's only after careful consideration that he'll decide which country to pledge allegiance to.
"I am just going to see how things unfold," is the sensible answer he gives when quizzed about the matter.
"I was asked to go to the Philippines training camp, not to commit to anything, just to see the facilities, meet the people and the staff and stuff like that.
"It is a good opportunity, they've got the Asian Cup coming up in a couple of months so it's something to look towards.
"But I have the Socceroos (Australia) to look to as well and Scotland too, so it's a big decision. It's a career decision so I am not going to rush into anything.
"When I first started getting in the Dundee first team this season, the Socceroos came to one of my games and that was a big positive for me because I hadn't been playing that long.
"I will see how it plays out but it's not something I expected to be thinking about right now. It's great for me and, hopefully, I can just keep progressing."
Lightning quick on the pitch, when asked which of the countries would be his first choice, he shows he's not slow either when it comes to coming up with a diplomatic answer.
"I don't really want to say. I'm from Australia and was brought up there so it would, obviously, be good to play from them.
"But my dad is Scottish and my mum's from the Philippines so they matter to me as well.
"I just have to see who, if anyone, comes for me and then take things from there."
The good news for Dark Blues fans is he's fully focused on their team right now and helping with the fight to climb off the bottom of the top flight.
And he's convinced that draw at Hibs was the strongest evidence yet, in terms of both commitment and quality, Dundee have what it takes to do that.
"To come back from 2-0 down to 2-2 is a great positive for us.
"It was good, especially at a place like Easter Road because when Hibs get ahead they can control the game.
"We had the chances to go and win the game, to be fair both teams did, so it was quite an entertaining game and it was a good game to play in.
"Just a couple of balls in the final third let us down but we'll work on that.
"Obviously, St Mirren won at the weekend and the gap is three points but we are going to look at our performance and will keep working hard to make sure that's how we play. We have to concentrate on ourselves."