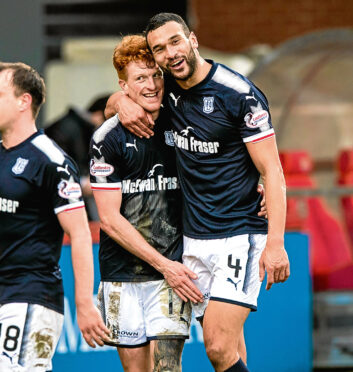 "Adopted Scot" Josh Meekings admits having fellow Englishman Steven Caulker alongside him at Dundee is proving a valuable learning experience.
And he's hoping to form a defensive partnership with the England international that can play a part in helping the Dark Blues continue climbing the league table for the rest of the season.
Meekings and Caulker were together at the heart of the rearguard for the first time as Neil McCann's team fought back to win at Partick Thistle last weekend.
They'll be paired together again when Motherwell come to Dens today and 25-year-old Meekings is looking forward to continuing to build their on-field relationship.
And while Caulker is only a year older than him, the former Inverness Caley Thistle stopper knows there's a lot he can gain from a man who, as well as being capped for his country, has over 100 Premier League appearances under his belt.
"You don't play for England if you're not a quality player. It's unbelievable the club has managed to get hold of him," said Meekings.
"I've been given the opportunity to play next to him and it's great. I've been speaking to him and been trying to use his experiences.
"I look at what he does and try to learn from him and, hopefully, we can build a relationship in games. If we can help each other and form a partnership, we can be helping the team."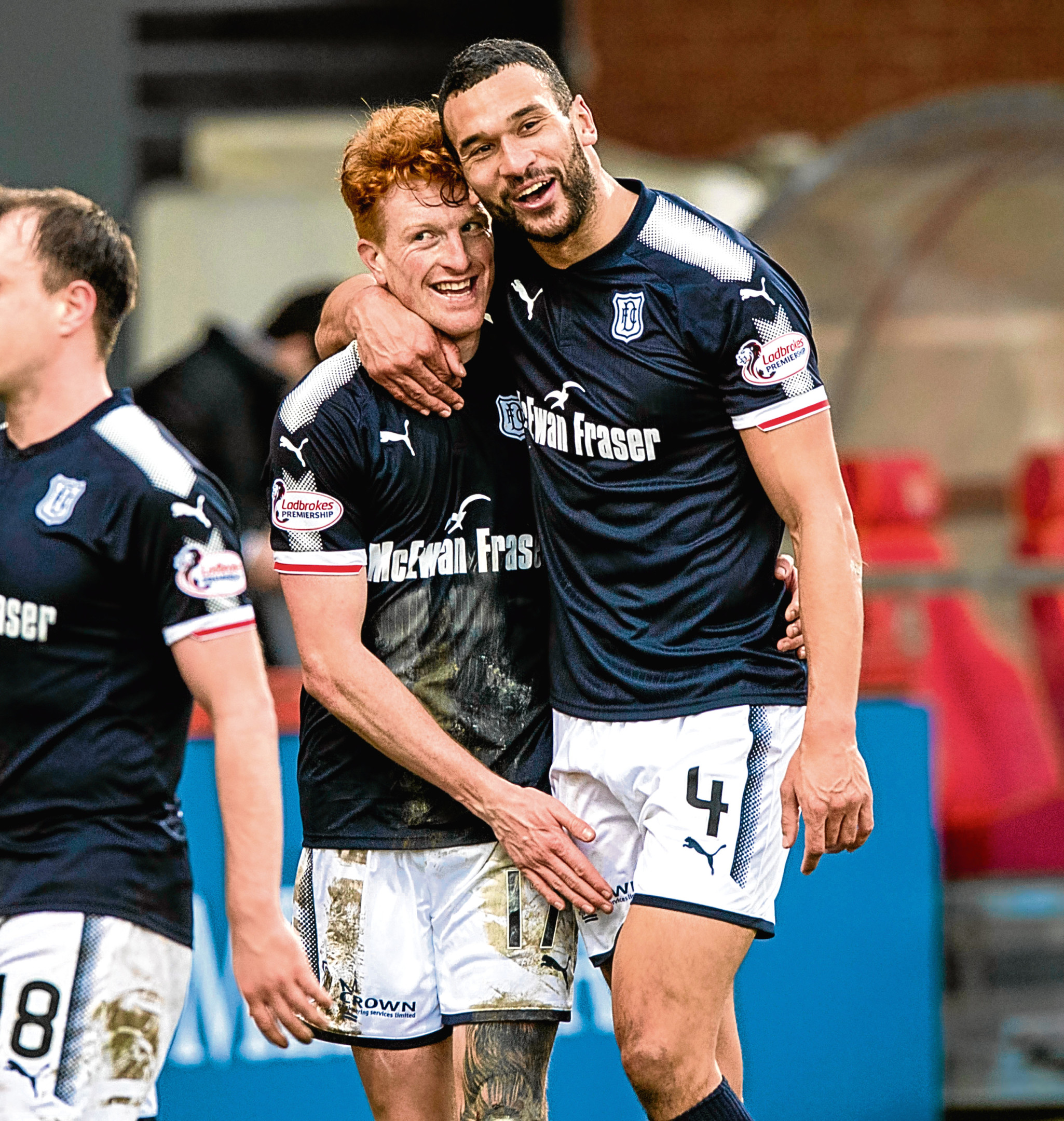 And for Meekings, trying to pick up tips from a man who has performed well in one of the world's top leagues is a no brainer.
"He has the knowledge of previous coaches and you ask him and see what they do. It's interesting for me because I've always played up here in Scotland, I've never been down in England during my senior career.
"Even though I'm from down the road and I was at Ipswich, I left when I was 18, so my professional career has all been in Scotland.
"So, I've been talking to him and asking what they do there and it's interesting to find out how they go about their business, how they train.
"I'll keep trying to learn and I'm sure he wants to be learning as well."
Meekings is quick to add he's also been impressed with the other significant arrival since the turn of the year — local boy Simon Murray. One of the best things about his loan from Hibs is he doesn't have to mark the striker.
"You know what you are getting with Simon, he's just a workaholic and he won't stop. Even in training when you're marking him you're like here we go because you know he's busy, he won't stop moving and he's brilliant for that.
"It was fantastic for him to get the goals at the weekend and even in the dressing-room he's been brilliant.
"Hopefully, he'll be able to keep kicking on and get a few more goals for us."
That Murray brace at Partick has, Meekings reported, led to a good week in training.
And he is sure Dundee can take that on the park tomorrow and secure an overdue success against 'Well.
"Every time we've played Motherwell this season I've felt things could have been so different.
"I was in the stand for the cup game a fortnight ago but it was down to two efforts that shouldn't have been goals. It was two errors that maybe summed up our season.
"We can match them 100% and I feel strongly we can beat them.
"We certainly have enough ability to do that, so if we do our jobs properly we can win."