 It's a question that, even at his tender age, has been raised repeatedly for at least a couple of years now.
Why did Craig Wighton chose Dundee over Dundee United when he signed his first youth contract and has he ever regretted it?
The "why" part is easy, so much so you don't even have to raise the matter with the 18-year-old.
Wighton bleeds dark blue and so does his extended family. That didn't make him anti-United but the chance to play for the club he regards as his first love was too strong for anyone to realistically expect him to head anywhere other than Dens Park.
Professionalism and recognition of his massive potential meant it didn't stop representatives from other clubs trying to persuade him his future lay with them.
Manchester United and Rangers were regular viewers, while Manchester City went as far as speaking to his family.
Celtic, while United legend John Holt was involved in their youth set-up, had him in repeatedly for training, and Blackburn Rovers and Aberdeen both made strong bids to persuade him to sign.
Then there was United.
Former youth director Stevie Campbell was always a big fan. Rating him in the Ryan Gauld or John Souttar mould when it came to potential, Campbell never hid the fact he's an admirer.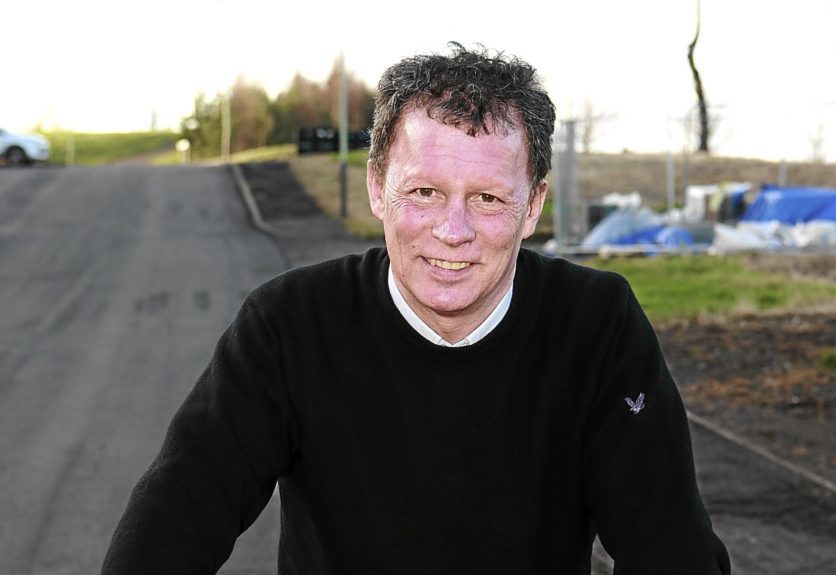 But when Wighton kissed his Dundee badge after scoring a hat-trick in a youth derby, United knew he wasn't for them.
Even so, it's from the combination of Campbell's reputation as a producer of top talent and United's history of taking raw potential and making future stars, the second part of the question arises.
And it shouldn't be forgotten at the time they were seeking his signature, Dundee were a First Division club still in recovery from a second administration in just seven years.
But by the time it came to deciding on one club, John Holt was working at Dens, while his fellow-youth coach Gav Burns was someone the youngster knew and trusted. The part they played in getting him on board should never be under-estimated.
Even so, financial necessity meant the youth set-up at Dens had been victim to cuts. There's no question, at times, Wighton carried the hopes of the age group teams there.
That led to more questioning of his decision to follow his heart.
Recent events have vindicated his decision. Dundee are on the up, while United lost their Premiership status at the end of the season.
Wighton, though, insists right from the minute he committed to Dundee he's never regretted taking his boyhood allegiance into his professional career. Not for a minute.
He reckons there's no better place than Dens to be learning his trade.
"People might have wondered why I chose Dundee instead of Dundee United when I was kid but the players I have learned from here have been top class," he said.
"I have no regrets. I made the right decision."
The Scotland youth bases that statement on the belief, as an attacking player, he couldn't have had a more rounded schooling than the one he's enjoyed at Dens.
"There is no better place for me to learn. Ever since I've been here we've had strikers who've helped me a lot.
"At first there was Peter MacDonald who was great with me and now we have Rory Loy, Kane Hemmings, Greg Stewart and Gary Harkins, who are all intelligent players.
"They are helping me every day and I'm learning loads from them."