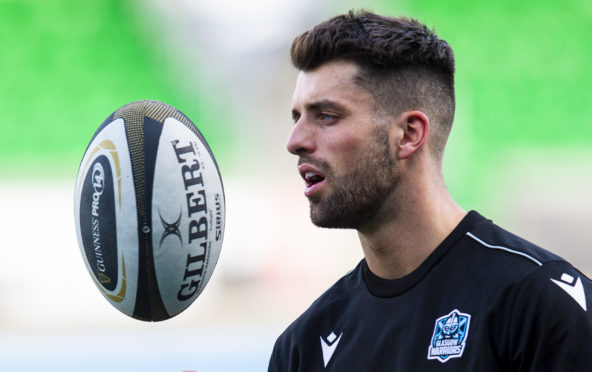 Glasgow are benefitting from work done in Japan on their returning players as they start their Heineken European Champions Cup campaign against Sale Sharks at the weekend.
While the Sharks will be without all four of their World Cup players – cup winners Faf de Klerk and Lood de Jager of South Africa, and Tom Curry and Mark Wilson of England – for Saturday's visit to Scotstoun, all but Jonny Gray will be available to the Warriors.
And assistant coach Jason O'Halloran sees the intense preparation before and during the World Cup while with Scotland as a key to the way they've played since returning to club duty, with Glasgow scoring 81 points and conceding just seven in two games.
"Adam (Hastings) and George (Horne) have been pivotal – really enthusiastic and accurate, and brought a lot of tempo to our game which was perhaps lacking," he said.
"I thought Ryan (Wilson) was really good at the weekend, Zander (Fagerson) has been fantastic and Fraser Brown had a great game at the weekend, so almost to a man those guys have brought a real edge that has helped us to speed the game up, which is important to the way we want to play."
Fitness and tactics have improved among key players, believes O'Halloran.
"It's been their ability to do multiple efforts, I think Zander had 16 carries at the weekend, that was massive, Fraser had 16 or 17 carries as well, and with Matt Fagerson between them they had almost 60 carries, so that was crucial to our ability to maintain ball, and that's something that really let us down in the first four games when we conceded a lot of ball.
"With Adam and George I know that with Gregor they had had a real focus around their kicking game, and I think Adam's tactical control through his kicking game has been a lot improved since he's come back.
"He's known as a running 10 but his tactical ability with the boot has really improved for us and that's crucial, because we can't be a team which just pings the ball around east to west all day long, that's going to put pressure on ourselves."
Even if Sale aren't quite at full-bore, O'Halloran has words of warning from last year's successful pool campaign.
"We have to respect Sale regardless what team turns up," he continued. "Lyon last year had pretty much all second stringers and other than the first 20 minutes when we scored two tries, it was a ding-dong affair.
"As we've found ourselves in the past if you give fringe guys a chance then they turn up and play just as well as the established guys. We'll be really mindful that they'll be a really good side regardless of who they pick."
It being a home game in Europe, it's already a must-win, agreed O'Halloran.
"Really, every game's a must win for us if we want to get to where we want to go," he said. "Everyone knows that in Europe you've got to win your home games and get at least one win away from home, so this is a must-win."
"We've been comfortable and got a little momentum going in recent weeks, but this is going to be a completely different thing."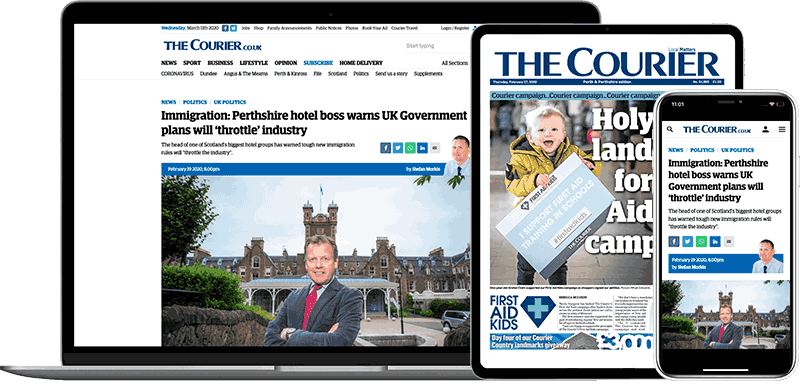 Help support quality local journalism … become a digital subscriber to The Courier
For as little as £5.99 a month you can access all of our content, including Premium articles.
Subscribe