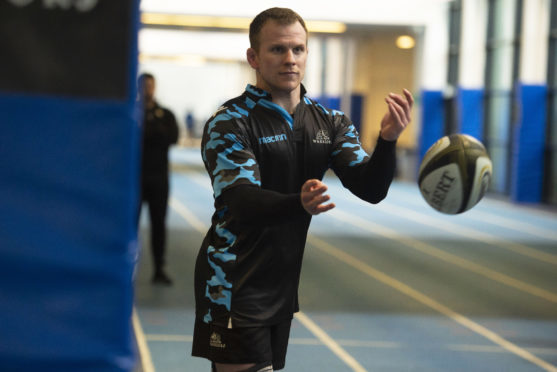 Chris Fusaro has been a fixture at Glasgow Warriors for even more time than Stuart Hogg was there, so he'll look forward to locking horns with his old friend in this weekend's Heineken Champions Cup clash with Exeter.
Fusaro was already in situe at Firhill – that shows how far back it was – when the 18-year-old Hogg breezed in, and he's still involved as a team leader on and off the pitch now that the Scotland full back is gone.
The Howe of Fife man still feels the buzz at European weekends and is looking forward "for a chat or two" with Hogg during Saturday's game at Sandy Park.
"To be honest Glasgow did well to keep Hoggy as long as we did," he said. "It was the right move for him to move away at the stage he was at in his career.
"In terms of missing him, we have a very able replacement tin Tommy Seymour so we have not missed him too much yet. It will be good fun playing against him down in Exeter and if I can get anywhere near him and get him down, I will try to say hello."
Hogg was one of the main characters in the dressing room at the Warriors, but as Fusaro says, those leaders come and go and new ones are developed.
"As you get older – not that I'm ancient – other guys come through; there are lads here now who were born in 2001 or 2002," he pointed out. A lot of the big characters we had here, like Jon Welsh or Al Kellock, have long moved on now.
"We still have a good leadership group here now. I've been here 10 years and know how it works, I am almost part of the furniture I guess, so off the field we are in a good place as well."
Glasgow have won at Sandy Park in Europe before but were beaten into submission by Exeter's forward power two years ago, one of the games that year which made for a change in emphasis by the Warriors.
"Two seasons ago, they targeted us up front with their pick and goes, when they got into our 22 and with their strike mauls," he continued. We know what is coming but have prepared well for it.
"We quite like that with teams come at us with the nitty gritty stuff. It means we can surprise them, we have been building nicely with the stuff we have been doing since John Dalziel, came in as new forwards coach.
"It'll be a good chance to see where we are. We are underdogs going into this game, which probably suit us.
"We know it is going to be a hostile crowd, they are like that down there at Sandy Park and we saw what Exeter did to La Rochelle last week so we are well aware of where they are going to come at us."
Defence – Glasgow have conceded only 14 points in their last three games – could be the key.
"Win your first game gives you a bit of momentum going into week two," he added. "We have been focused on having that belief that we can do down there and win.
"Especially in Europe, you have to make sure your defence is at the top of its game for the whole 80 minutes and against Sale, apart from that one try, we fronted up well and were very physical."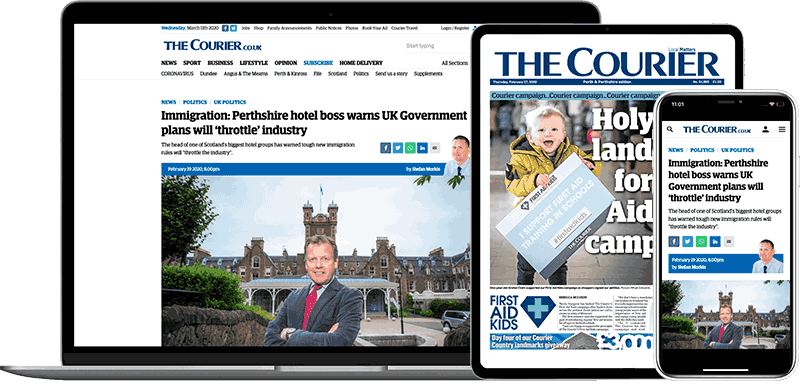 Help support quality local journalism … become a digital subscriber to The Courier
For as little as £5.99 a month you can access all of our content, including Premium articles.
Subscribe