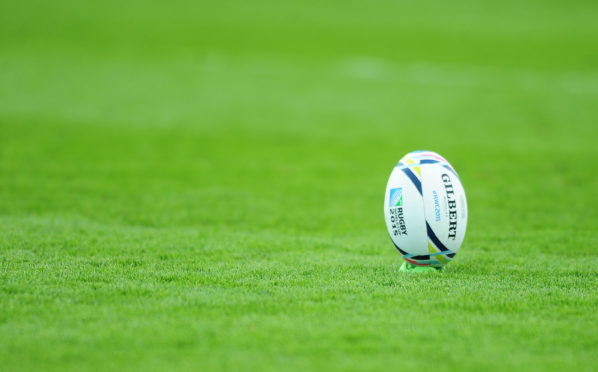 Dundee High's first half of this BT National League One season could hardly have been any worse, and this weekend hardly holds out hope of immediate improvement.
Mayfield regulars who don't want to be reminded of the last three months, look away now. High have lost all their 11 contests in the league, conceding an average of 40 points a game, and as a result of last week's loss at Kelso, are now 21 points away from the safety spot.
Their sole point, for a try bonus, came against this weekend's opponents, Heriot's Blues, on the very first day of the league season. The Blues have been the best of the "pure amateur" Super6 teams in National One, and currently lie second to leaders Biggar, albeit by a handsome seven points.
They have scored plenty of tries, recording a try bonus in every game but one, and have won their last three games, "nilling" Ayr at Goldenacre last week.
Okay, you can look again now. There are signs that High's crippling injury problems may be abating and there is scope for Colin Sangster to field some experience to go with the raw talent that has struggled up until now.
They were well in the game at Kelso last week until the second half playing into the elements. But what's already been a long haul hardly figures to get any easier in Edinburgh this weekend.
Both Fife clubs continue to challenge for promotion in their National league divisions, and both have crucial matches against fellow candidates to go up.
Kirkcaldy had their adventures in Falkirk last week but duly got their bonus try victory over the strugglers. Discipline again was an issue, the Blues finishing the game with 13 men with Connor Wood red-carded for the final quarter of the game.
That kept Kirkcaldy in second place in the division behind GHK only on points difference, but this week is a big one with a visit down to Dumfries Saints, who are just one point behind by virtue of one less try bonus.
Saints won the previous meeting at Beveridge Park by just three points, and it figures to be as a close a contest as the Blues seek an eighth successive win.
Howe of Fife's win over Hillhead Jordanhill at Duffus in National Three last week was despite a squeaky-bum last 10 minutes when they conceded two tries and were hanging on a bit at the end, but they stay just five points behind Berwick and Greenock Wanderers in fourth place, with a game in hand against Strathmore.
They can make up much – if not all – of that gap this week when leaders Berwick are at Duffus Park. The Borderers won well in the opening game of the season, but Howe are considerably stronger at home.
Both Strathmore and Perthshire didn't add to their points totals last week and they have tough tasks again this week, facing the other two sides who make up the division's top four. Strathie gave second placed Greenock Wanderers a tough test last week and take on Lasswade, while Wanderers host `Shire.
Orkney have complete control of Caledonia Division One as last week's victory at Dunfermline extended their lead over the Fifers to 11 points. They host Garioch this week while Dunfie are at Blairgowrie.
Similarly to the division above, Carnoustie took a strong grip on Division Two Midlands with their win over Madras, opening out a ten point lead. Madras stay second, but are now being chased by both the Dundee Uni Medics, Panmure and Harris, who all won last week. Madras host Panmure at Station Park tomorrow.
BT League matches this weekend (all kick offs 2pm unless stated):
National League One: Heriot's Blues v Dundee HSFP.
National League Two: Dumfries Saints v Kirkcaldy.
National League Three: Howe of Fife v Berwick, Strathmore v Lasswade, Greenock Wanderers v Perthshire.
Caledonia League One: Orkney v Garioch (12.30 pm), Glenrothes v Aberdeen Wanderers, Ellon v Alloa, Blairgowrie v Dunfermline, Hillfoots v Grangemouth Stags.
Caledonia Midlands Division Two: Rosyth Sharks v Harris Academy FP, DUMS v Kinross, Falkirk IIs v Kirkcaldy IIs, Madras v Panmure.
Caledonia Midlands Division Three: Montrose & District v Glenrothes IIs, Dundee Morgan v Waid FP, Grangemouth IIs v Crieff & Strathearn, Perthshire IIs v Bannockburn, Dunfermline IIs v Strathmore IIs.
Caledonia Midlands Division Four: Stobswell v Bo'ness, Hillfoots IIs v Dunfermline IIIs, Howe Crusaders v Arbroath.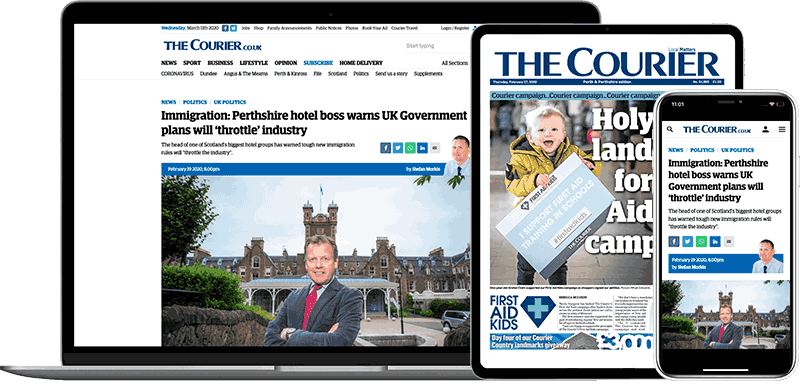 Help support quality local journalism … become a digital subscriber to The Courier
For as little as £5.99 a month you can access all of our content, including Premium articles.
Subscribe