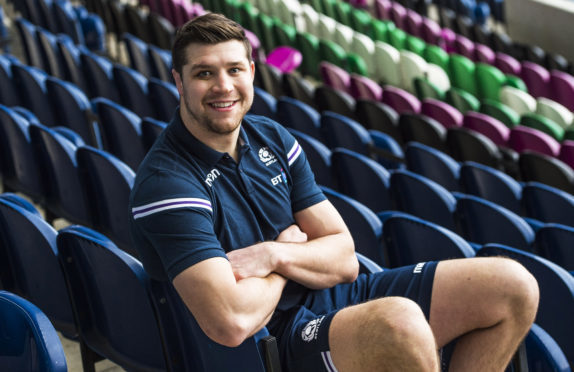 Scotland's defence will be in order for the opening game of the Guinness Six Nations – even with just two weeks to learn a "change in philosophy", says veteran lock Grant Gilchrist.
The squad haven't exactly had a quiet training camp so far with the Finn Russell affair and Darcy Graham's untimely injury, but the major work of the first week has been in a new direction on the defensive side of the ball.
Scotland had seven years with Matt Taylor running the defensive schemes, until he departed for Australia to join the Wallabies' set-up, and new man Steve Tandy comes from a completely different school of thought – the pressure defences popularised by Shaun Edwards in his time with Wales.
"Defensively is where we need to improve," agreed Gilchrist, one of the team's impact tacklers. "We've targeted that and spent a lot of our time on it. We know we need to be harder to beat, and we can't be conceding the number of points we did in the key games at the World Cup."
Gilchrist had nothing but praise for Taylor – "he was brilliant for my career, he added a lot to me as a player" – but agreed that Scotland's occasional lapses, notably against Ireland and Japan in the World Cup, indicated that a new approach was needed.
"I think it's always nice to start something afresh, and I think that would have happened anyway, regardless of whether Tatsy had stayed here," he said.
"It's an area of the game where there are many different ways of doing it, so coming in and doing something different does get people engaged straight away.
"There have been changes straightaway, and a change in philosophy is always refreshing for players. This is something completely new, and it's been completely clear from the start what we're about, and it's different.
"We're working on imposing ourselves in a different way defensively and hoping that the work we're going to put in over the next couple of weeks is going put us in a place to showcase that against Ireland."
The game against the Irish in Yokohama was easily Scotland's worst of the entire year in 2019, and they can't let that kind of performance happen again, agreed Gilchrist.
"As a group we know we weren't good enough, it's as simple as that," he continued. £It's a new campaign and we're a new group, but for the guys that were involved the last time we know it wasn't good enough the last time we played them.
"That really affected massively our World Cup campaign, the way we started, so we know the areas where we need to be better against Ireland when we start again.
"Certainly the kicking game, controlling territory and playing in the right areas is going to be huge against Ireland. We played into their hands last time by overplaying in our own half, giving them what they want, so we have to be smart. That's something we've been building on."
Gilchrist is one of the squad's leadership group and says the transfer of captaincy to Stuart Hogg has barely been noticed.
"He's been a leader in this team for a long time, so it's business as usual," he said. "There's maybe a little bit more onus on him but there's good leadership around him. Certainly he's developed as  a leader over the past four or five years.
"He's still going to be the same guy. I'm sure he won't want to be serious all the time but he's definitely a guy who takes his rugby very seriously. Anybody who has ever trained or played with him knows that.
"Togetherness is important, but with Hoggy and the rest of the boys we switch on when we're in a rugby situation and ready to and take things on board from the coaches."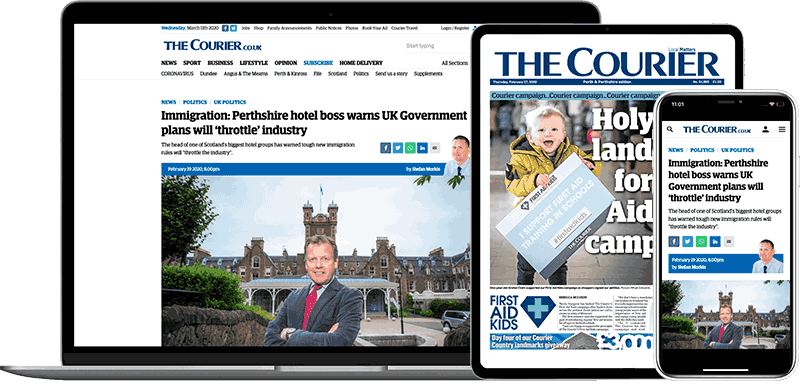 Help support quality local journalism … become a digital subscriber to The Courier
For as little as £5.99 a month you can access all of our content, including Premium articles.
Subscribe